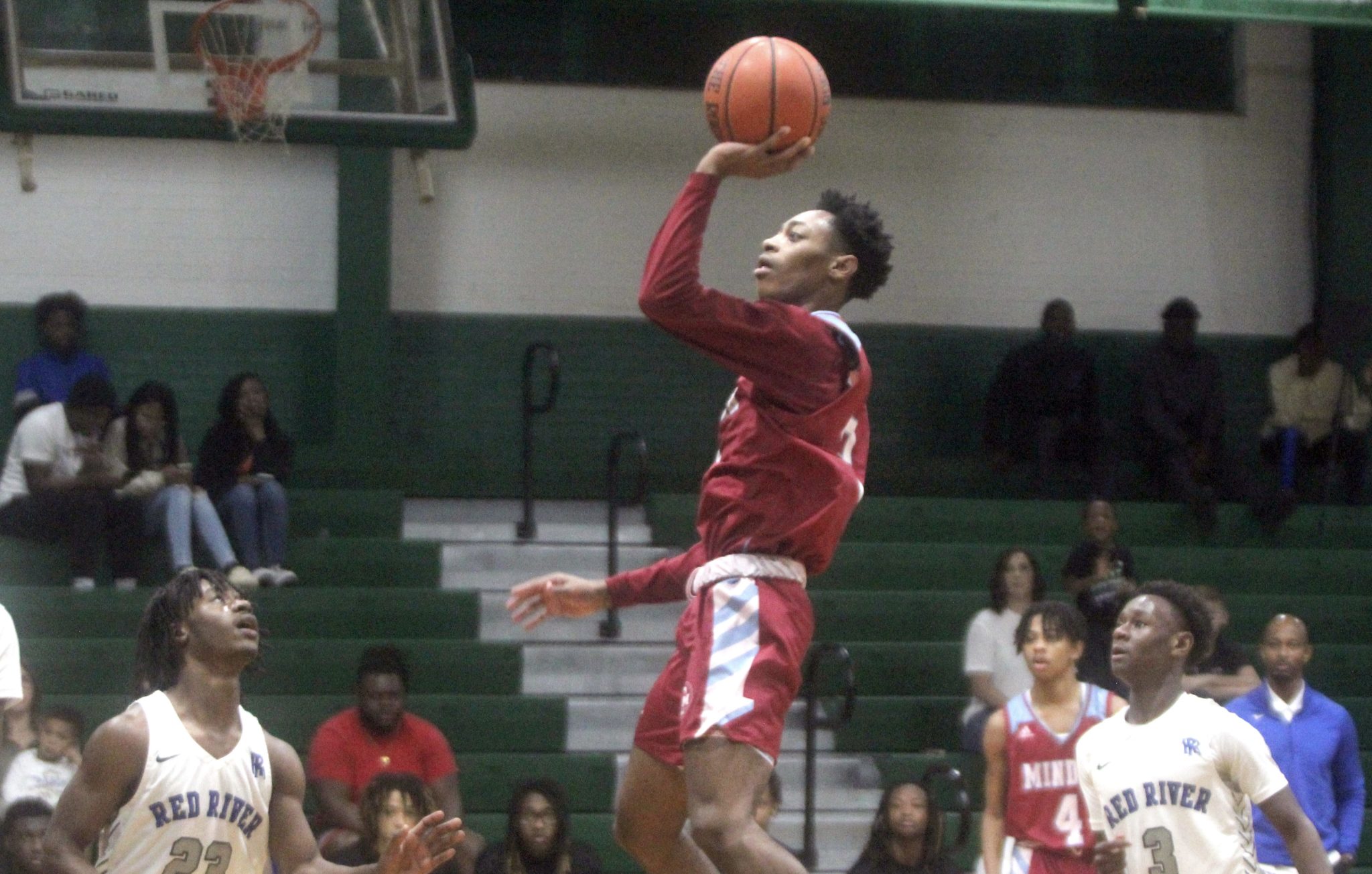 The Minden Crimson Tide fell to Red River 67-56 Thursday afternoon on Day 2 of the Bossier Invitational at Bossier.
The game was Minden's only one in the event. It is not a bracket tournament.
The Tide got down early. They made a couple of runs at the Bulldogs in both halves but couldn't pull off the comeback.
E'Kyrion led Minden with 16 points. Mijai Batton added 13 and Kell Hawk 10.
Jieron Calhoun paced Red River (8-9) with 17 points.
Jaylen McDonald scored 14, Shaylon Newton 12 and Jayden Wells 11.
Minden trailed 25-18 at the half. After Red River extended the lead to 16 in the third quarter, the Tide made a late run to get within eight going into the fourth.
But the closest they got was 47-40 early in the quarter before the Bulldogs pulled away.
Minden (8-11) returns to action at 7:30 p.m. Tuesday against Loyola College Prep at home.