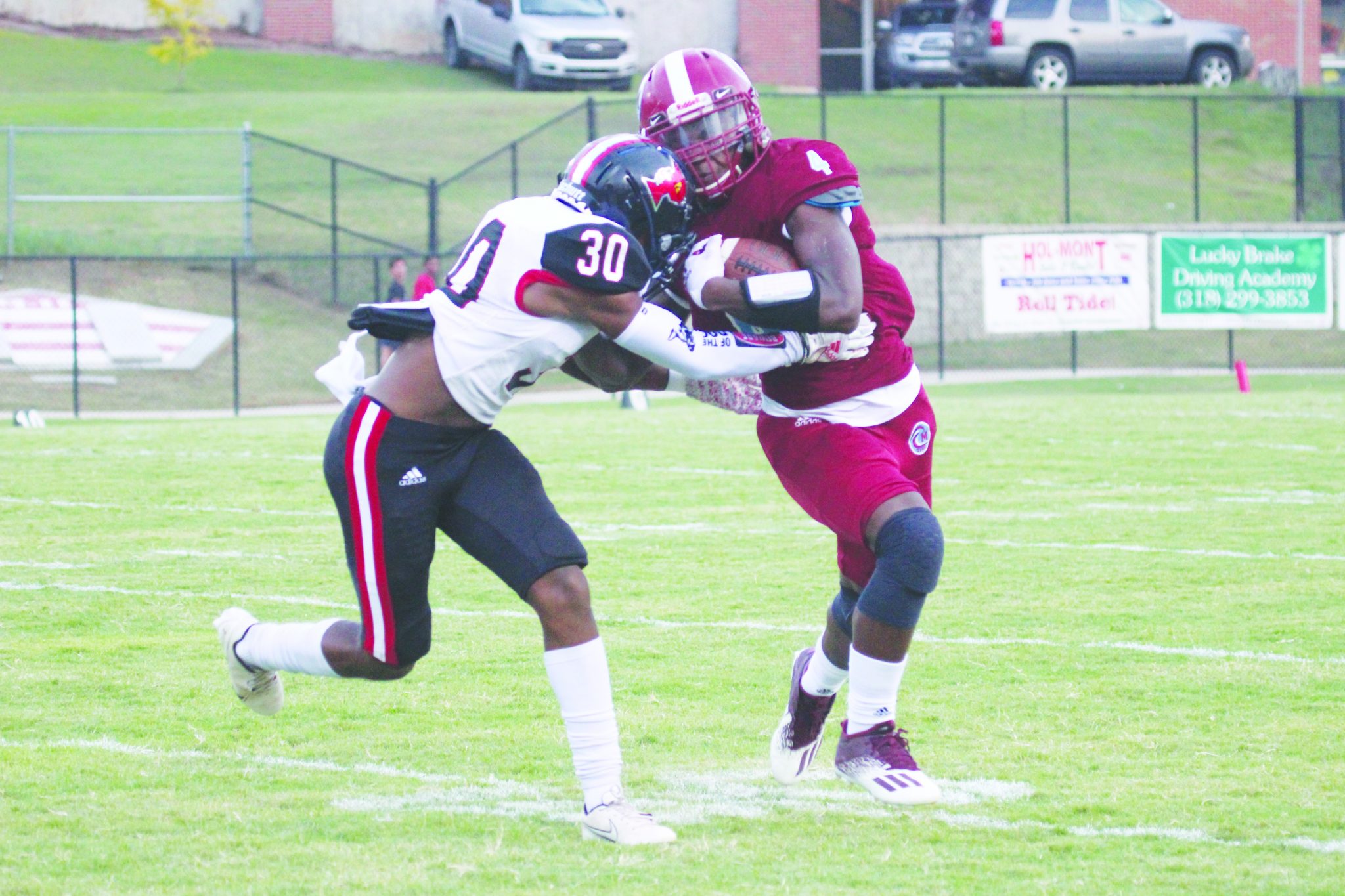 BASTROP — The Minden High School football team put the brakes on a four-game losing skid Friday night as the Crimson Tide rolled to a 39-14 win at Bastrop.
Friday's win keeps postseason hopes alive for the Tide, which now stands at 3-5 on the season.
"It was a huge win for us just to get back in that 'W' column," said Minden coach Spencer Heard. "We're trying to fight our way out of this corner we've put ourselves in. It was a needed thing for the morale of this team. It was a big win."
Minden looked to its ground game, rushing for 307 yards on a night where the Tide amassed only 19 yards through the air.
Running back Daylen Robinson led the way for Minden with 141 yards on 16 carries while Kentravion Lister added 75 yards on three rushes and quarterback Andrew Cooper 71 yards on eight carries.
"I thought we ran the ball well. We didn't have that many completions, but we did have some throws to guys who were open that we just didn't connect with. It's important to do well on both phases of offense. I thought Andrew managed the offense well last night. The offensive line played hard and opened some holes for Daylen, and Kentravion and Andrew ran the ball well, and that was needed for our offense tonight."
Cooper ran for three scores (from 19, one and 12 yards out) in the opening half while Robinson's three-yard run with 1:04 left before intermission gave the Tide a 26-0 lead at the half.
"He gets the tough yards when he needs to," Heard said about Robinson. "He busted off some big runs tonight. He's definitely a good weapon to have."
Robinson and Zedekiah both scored on 16-yard runs in the second half to cap off scoring for Minden, which will play at home next week against Huntington.
"We just have to take things one game at a time and focus on finishing strong," Heard said. "If we can do that, the rest will take care of itself."