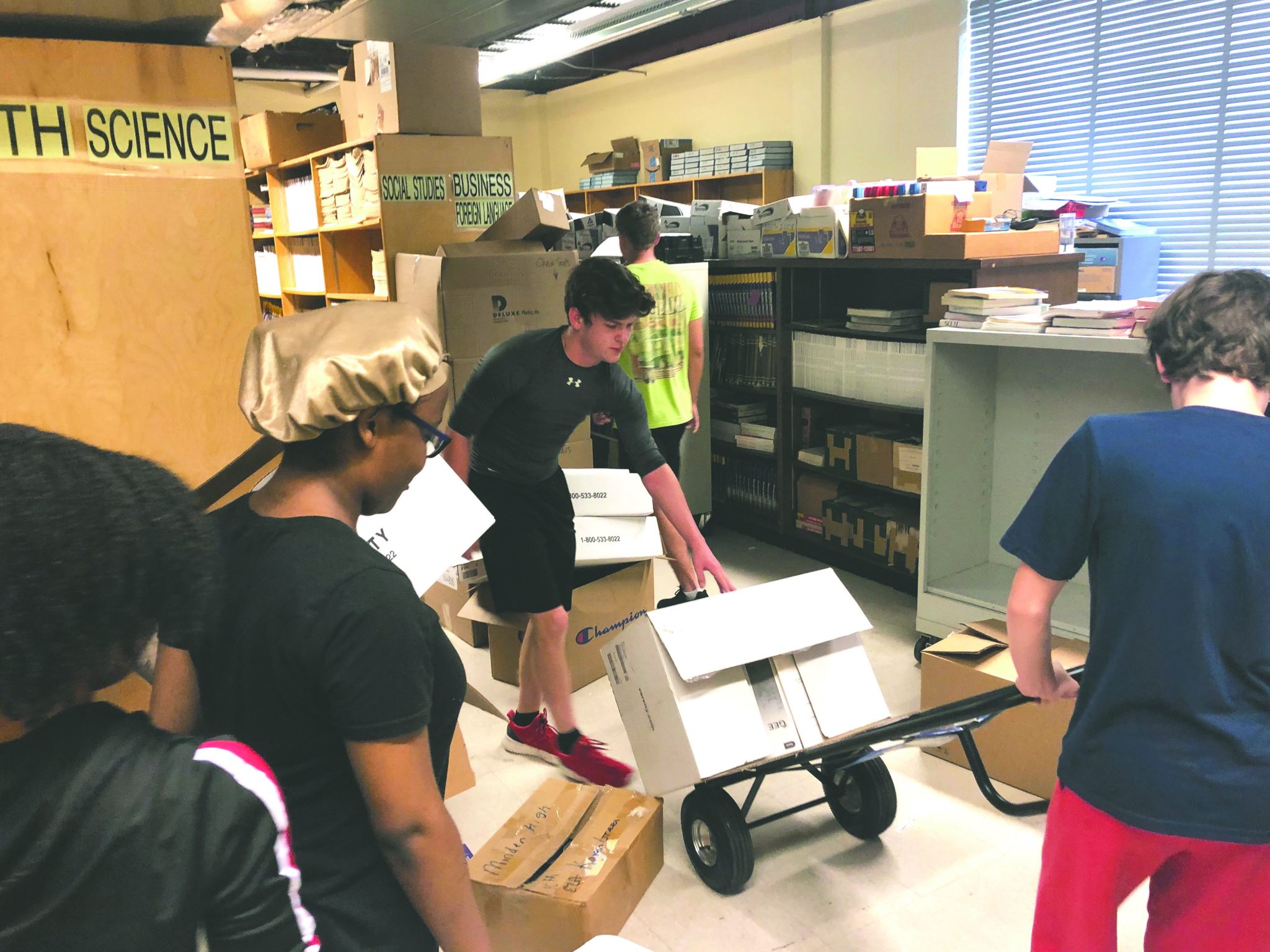 Minden High students work at school for community service hours
On Monday morning, students of Minden High School donated some of their valuable time off for summer to help get things ready for the school to go back into session in August.
The idea for students to volunteer their help during the summer came from a trip that Minden High School Principal Becky Wilson took students on a few years back. "A few summers ago, I brought a group of students on a mission trip to help revitalize parts of New Orleans. We spent time serving at an inner-city school, painting it and prepping for students arrival. Inspired, our students came home and started painting classrooms at Minden High and helping teachers here. This has continued for the past few years," said Wilson.
The group of volunteers spent Monday morning helping the school by painting the school office, boxing up outdated resources for recycling, cleaning up various areas around the campus, and painting bathrooms.
"I am thankful for teenagers who are willing to give up their time to give back to the school. A few weeks ago, six students spent a day boxing old textbooks for recycling. Also, a group of Louisi-Annes painted bathrooms throughout the school. National Honor Society Students will be helping to update our office area," said Wilson, "We feel it is imperative to instill in our students a sense of volunteerism. It is invigorating to know that our students are learning about the beautiful gift of doing something for someone who can never repay them," said Wilson.