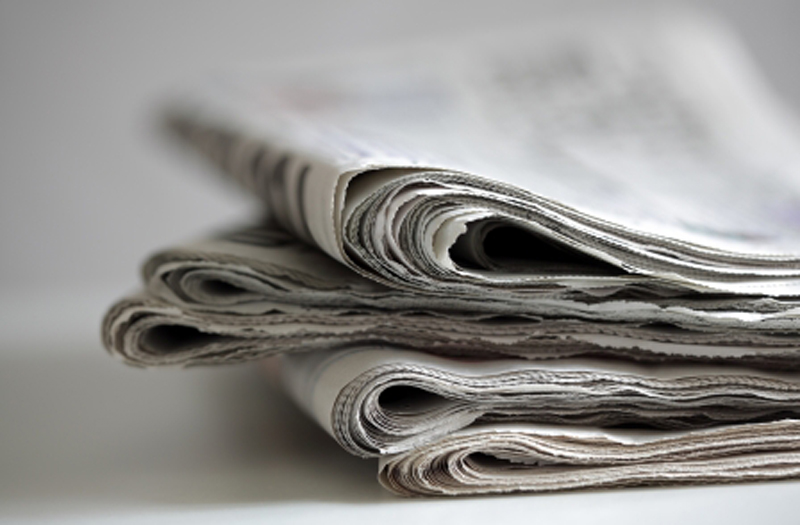 Every year students grades 3-11 take a test called the Louisiana Educational Assessment Program, more commonly known as the LEAP test. The LEAP test aims to assess the aptitude of students in 6 different areas, those being Algebra 1, Geometry, English 1, English 2, Biology, and American History. These tests give a snapshot of students' performances to schools, school boards, and the state.
"I'm proud to say that in Webster Parish, this past school year, we showed increases in the assessment index in the following subject areas: English1 English 2 geometry and American history, we're still waiting on biology scores. The only tested area in high school we did not show growth in was Algebra 1. That's something where we've been looking at data very closely, to see where our weaknesses are and see what we need to address in the 2019-2020 school year," said Johnny Rowland, Superintendent of Webster Parish Schools.
After the scores are tallied, students that took the LEAP test are put into six ranges, with the highest being Advanced and the Second Highest being Mastery. This is important because the state has said that by 2025 the goal is to have a majority of students scoring at the Mastery level.
"Sixty-five percent of school districts in Louisiana did see an increase in their students that scored mastery, and we're proud to say that we are one of those districts in the 65%. We're proud to say that in Webster Parish in 2018-18, we saw a 1 percent increase of our students that scored mastery and above. We did the math, and you could probably rationalize that 50 more students scored mastery and above in the 18-19 school year as compared to the 17-18 school year," said Rowland.
In regards to the performance of students in Elementary school and Jr. High, Webster Parish has seen growth. "In grades 3-5, we saw the assessment index in English and language arts and math grow 2.4 points as compared to the previous year. In grades 6-8, in ELA Math and Social Studies, we saw the cohort assessment index grow 10.6 points cumulative. We saw tremendous growth in the social studies assessment index from 18-19 compared to 17-18. We were above the state average in our growth. Given that LEAP 2025 changed in 2018, we're pleased with the growth we have shown in the second year of the test," said Rowland.
He went on to note other areas that the Parish is doing well in, regarding education. "Our ACT index as a parish continues to climb. Which is something that we've put a lot of emphasis on. We have increased the number of students completing WorkKeys testing at a tremendous level."
WorkKeys is an assessment that is given as apart of the ACT testing program that helps to determine a student's vocational and technical aptitude.
"With the emphasis that the state has placed on Vocational and technical education, it's a great tool not only for schools like Northwest Louisiana Technical College but it's also a good tool for potential employers to be able to use when they are considering hiring young people who are ready to enter the workforce."
In reference to how many students are graduating Rowland said, "Right now our graduation rate in Webster Parish stands at 87 percent. Certainly, our goal would be for it to be 90 percent or above. That is another area that we are placing great to focus upon. Making sure we're doing all that we can do to ensure our students are graduating."
Rowland went on to describe the vision of the Webster Parish School Board, as well as their strategy for gauging how well students are doing. "We are in a growth mindsight, we try not to compare apples to oranges, we try to compare apples to apples. We're tracking the same group of students year to year to analyze their growth or non-growth. We have spent hours, hours," he emphasized, "dissecting the data, looking at our trends, looking at what the trend data is, looking at what our strengths are, identifying where our weaknesses are, and coming up with our district plan to address needed areas." The Webster Parish School Board is looking at the individual growth of a group of students rather than comparing, for example, how well the 8th grade class of 2017 compared to the 8th grade class of 2018. Instead, they are focusing on how that group of students has progressed from their 7th-grade year to their 8th-grade year.
"If you look at each group within that school and show that although their assessment index may not be as high if that group grew from the previous year, that's our main goal. To see how far a group of students is growing from each year to the next. We're tracking that same group of kids along their educational journey. The supervisory staff, as well as the appropriate coordinators, have been working tirelessly dissecting scores. We will stand on our data, we will own it, we won't shy away from it, and we will use our results to formulate our plans going forward. And it will be that case every year," said Rowland.