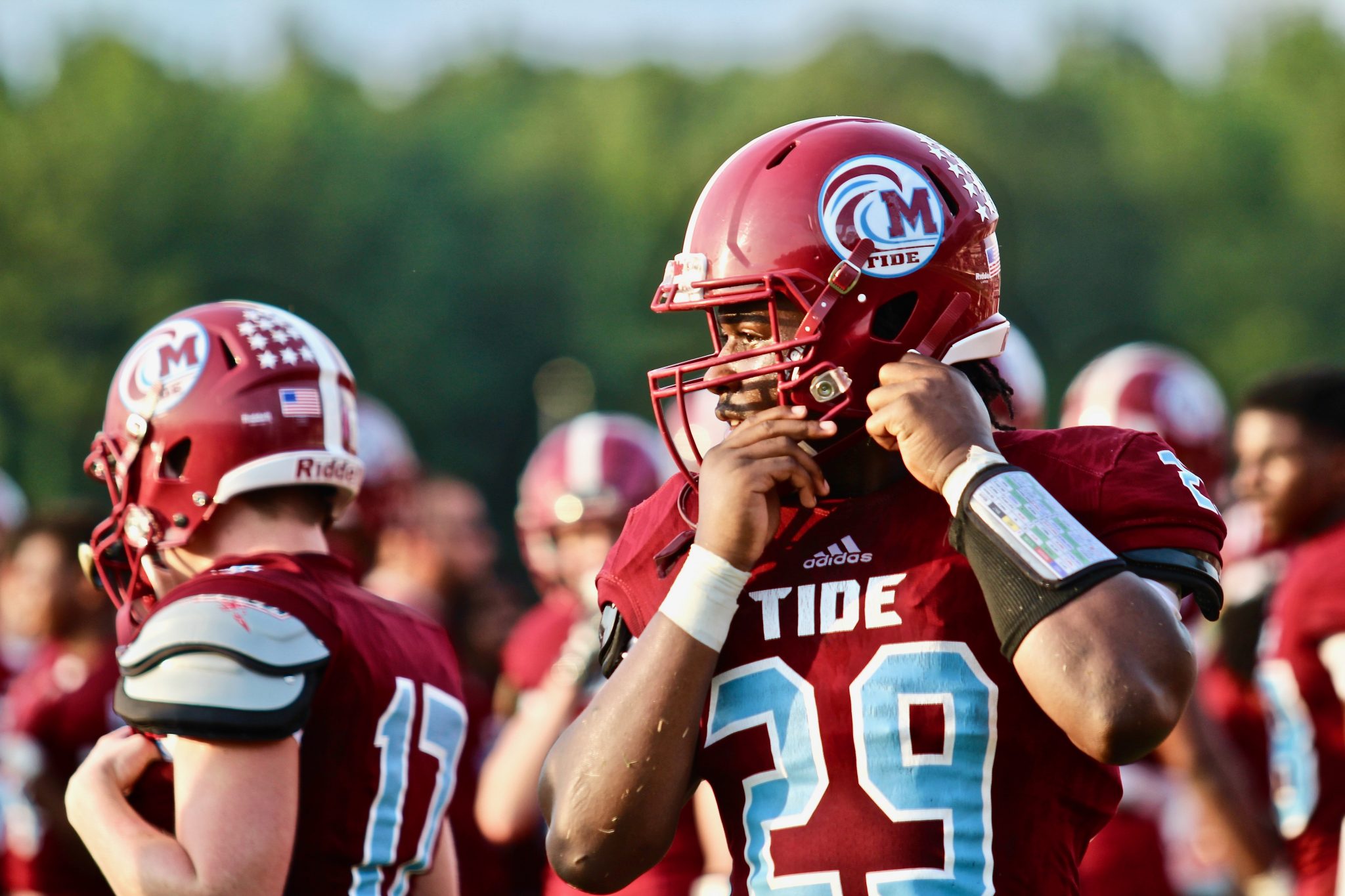 The Tide are back to 1-1 in 2019 after thoroughly dismantling perennial powerhouse program Haynesville on the road on Friday night with a 35-7 win that wasn't even that close.
"I thought our guys came out ready to play," Minden head coach Spencer Heard said. "We had some success early on. We've made a point of trying to start games better and faster."
Minden did just that and got their work done early, as Trent McLaughlin found Seth Johnson for a 53-yard touchdown pass just a few minutes into the game.
After Kedrick Grider capped off a long scoring drive for the Golden Tornados with a 3-yard touchdown run, Minden returned fire with an 85-yard kickoff return by Kentravion Lister that gave the lead right back to the Tide.
"Lister is an important piece to the team because he is so explosive," Heard said. "We definitely want to get the ball in his hands."
Minden kept pushing in the second quarter, capped off by an 18-yard touchdown run from Lieric Robinson, and another 29-yard touchdown pass from McLaughlin to Parker Hall that gave the Tide a 28-7 lead heading into halftime.
"We had an early fumble and had to deal with adversity again," Heard said. "But then we got things on a roll offensively. Defense was playing well in the second quarter and we had a lead going into halftime."
Heard's touted defense, led by Bobbie Britton, did the clean-up work in the second half, holding Haynesville scoreless to seal the win.
Johnson caught another touchdown pass in the third quarter to put the game away.
"Our guys are playing with a lot of confidence," Heard said.
Minden finished the game with 401 total yards to Haynesville's 156. It was a complete performance for Minden, who improve to 1-1 this season.
The Tide return home next week to square off against bitter rivals North Webster on Friday at 7 p.m.
"It's going to be a good game," Heard said. "Our line against theirs will be a good matchup. I think it will come down to who can protect the ball and get good field position and possibly make some explosive plays."
If you have any tips, information, or pictures from the games, please send them to: jjmarshall@press-herald.com
As the sole member of the sports department, I often rely on help from the community to get these stories the coverage they deserve. As always, we appreciate the help. –JJ Marshall