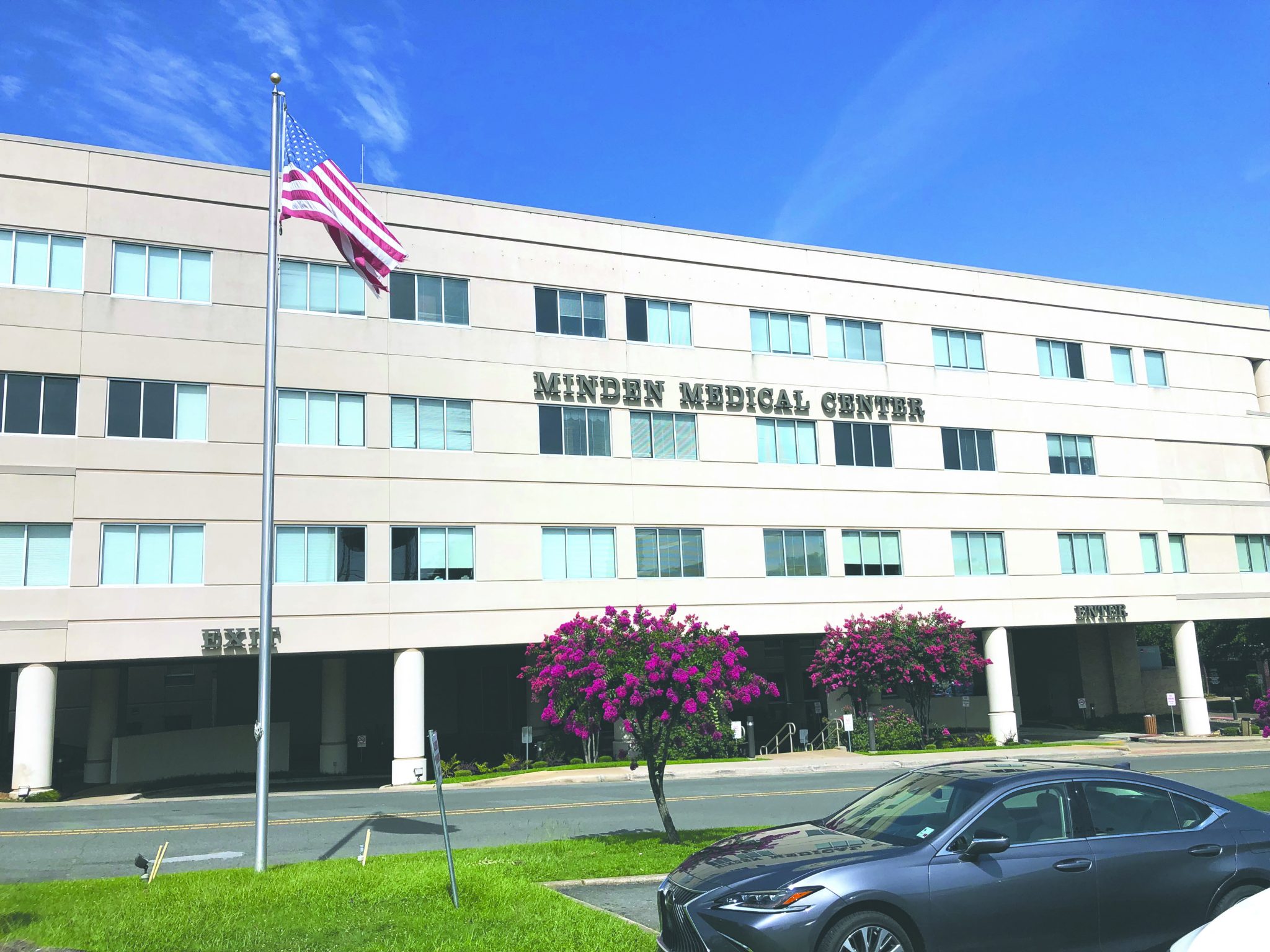 Staff Report
Minden Press-Herald
Minden Medical Center has filed suit in federal court, seeking a jury trial for unreimbursed damages it has incurred due to, "America's manufactured prescription opioid epidemic," according to a press release from the Opioid Justice Team (OJT). The suit was filed on June 13.
According to the OJT's website, they are "A group of highly skilled attorneys who have engaged with doctors and civic leaders fighting to end our nation's opioid epidemic by identifying real solutions to the crisis."
The defendants of the lawsuit include 17 different companies and numerous individuals involved in the manufacturing and distribution of narcotics.
"Minden Medical Center seeks to recover monetary losses they have incurred treating adults and opioid-dependent born children," the press release read. "The suit is against America's pharmaceutical industry for knowingly mislabeling and misrepresenting opiate-based drugs and creating a spiraling addiction crisis across the nation."
"Simply put, we have joined this nation-wide effort to help recoup some of the damages incurred at our local hospital," said Gregory Pearson, CEO, Minden Medical Center.
According to one of the OTJ's Attorneys Mark Stein, "Hospital damages during the last five years will increase exponentially and will continue to do so. Inpatient care due to opioid use was estimated at $700 million in 2002. By 2012, that number grew to $15 billion. And the estimates for 2017 exceed $25 billion. The cost of an opioid-related adult ICU admission rose from an average of $58,517 to $92,408 between 2009 and 2015. The in-depth analysis we and our experts have undertaken with hospitals like Minden establishes historic damages."
The suit filed by MMC "Is part of a nationwide effort by a legal-medical partnership seeking damages for hospitals and emergency rooms impacted by the opioid epidemic. The suit seeks to create a long-term solution to help deal with the medical, social and legal issues related to the epidemic," according to the OJT press release.
There are multiple victims of the opioid epidemic, one of which is the children that are born with Neonatal Abstinence Syndrome (NAS) by patients who used narcotics while pregnant. NAS is a term used for a group of problems a baby experiences when withdrawing from exposure to narcotics.
According to the OJT website, these side effects can include "Excessive crying, heavy sweating, diarrhea, tremors, convulsions, seizures, vomiting, difficulty sleeping, loss of appetite and pain as soon as 24 hours to 10 days after birth" with long term side effects including "Attention Deficit Disorder, cognitive deficits, growth delays, depression and behavioral problems, and the ability to function independently."
The costs of caring for children affected by this epidemic doesn't stop immediately after birth. According to facts provided by the OTJ's medical expert Dr. Brent Bell, "Foster care cases involving parents who are using drugs have hit the highest point in more than three decades of record-keeping, accounting for 92,000 new children entering the system in 2016, according to the U.S. Department of Health and Human Services. A total of 437,000 children were in the foster care system as of Sept. 30, 2016. Child and family assistance spending related to the epidemic was about $6.1 billion in 2016."