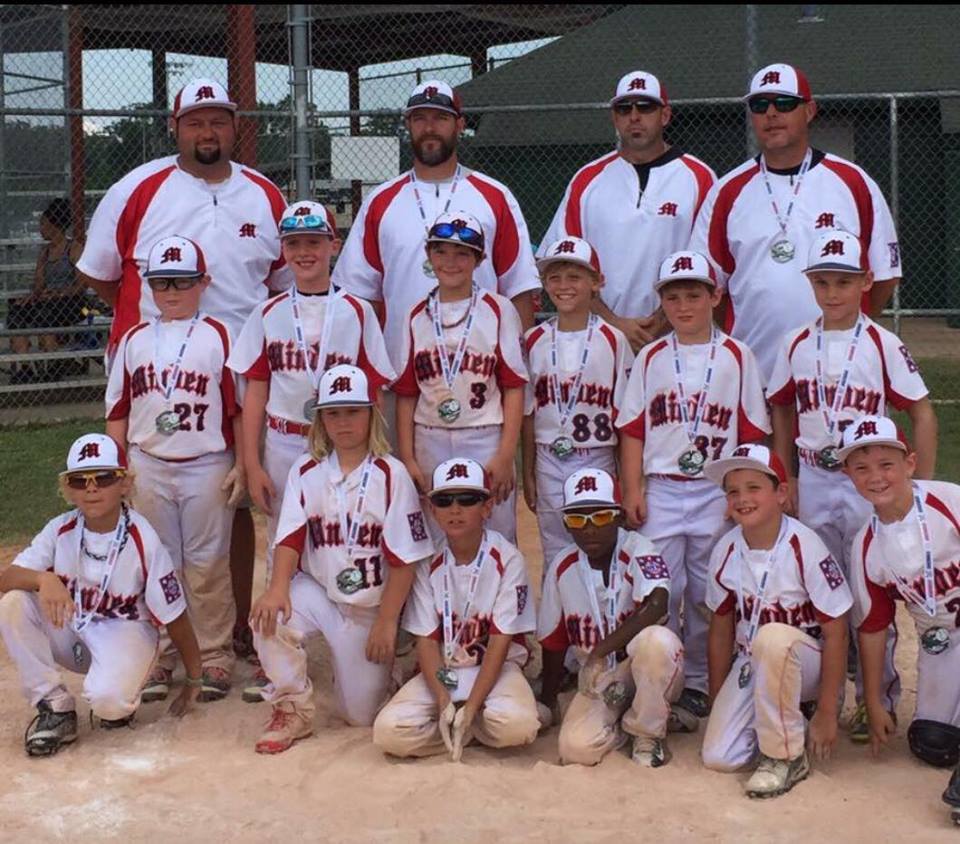 Minden Nationals 9
Benton 8
Landon Brewer had three singles to pace the Minden Nationals in a close game with Benton. Hudson Brown and Cash Frizzell both cranked a pair of singles and Tanner Johnson and Kevin Berry added singles for the Nationals.
Shreveport Nationals 13
Minden Nationals 2
The Minden Nationals fell to Shreveport Nationals and managed four hits. Jaxon Smith, Cash Frizzell, Jaxon Melton and Landon Brewer had singles for Minden.
Shreveport Nationals 14
Minden Nationals 4
Hudson Brown led the Minden Nationals in a rematch against Shreveport with two singles, followed by Landon Brewer, Braydon Winston, Jaxon Smith, Preston Frye, Cash Frizzell,