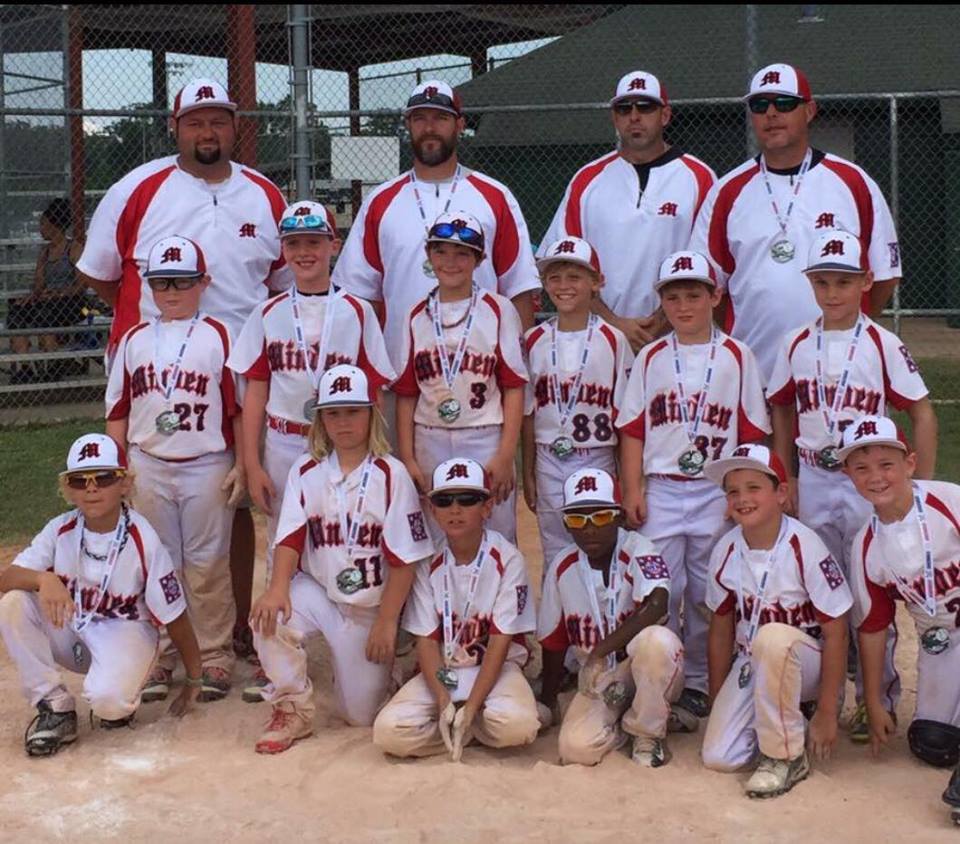 Minden Nationals 9
Benton 8
Landon Brewer had three singles to pace the Minden Nationals in a close game with Benton. Hudson Brown and Cash Frizzell both cranked a pair of singles and Tanner Johnson and Kevin Berry added singles for the Nationals.
Shreveport Nationals 13
Minden Nationals 2
The Minden Nationals fell to Shreveport Nationals and managed four hits. Jaxon Smith, Cash Frizzell, Jaxon Melton and Landon Brewer had singles for Minden.
Shreveport Nationals 14
Minden Nationals 4
Hudson Brown led the Minden Nationals in a rematch against Shreveport with two singles, followed by Landon Brewer, Braydon Winston, Jaxon Smith, Preston Frye, Cash Frizzell, Jaxon Melton and Kevin Berry with base hits.
Bossier 7
Minden Nationals 6
The Nationals fell by one run to the Bossier All-Stars. Landon Brewer led the Nationals with a triple, followed by Jaxon Smith with a double and single. Hudson Brown had three singles, Braydon Winston had two singles and Jackson Waller and Preston Frye added singles.
Minden Nationals 13
Haughton 3
The Minden Nationals needed a win to advance to the state tournament and they came through with a big win over Haughton to claim fifth place.
Landon Brewer and Jaxon Smith each doubled to lead the Nationals, followed by Hudson Brown with three singles, Jaxon Melton with two singles and Kevin Berry, Preston Frye, Tanner Johnson and Braydon Winston with base hits.
Minden All-Stars 8
Ruston All-Stars 15
The Minden All-Stars fell to Ruston, but were led by Cameryn Davis with a triple. Hudson Glasscock doubled and singled, Jackson Speer singled twice and Peyton Houston and Kyler Monk added singles for Minden.
Minden All-Stars 1
Ruston Americans 17
Gaige Machen came through with a single for the Minden All-Stars, followed by Cameryn Davis, Jackson Speer and Eli Santelices with base hits for Minden.
Tournament Champions
The Shreveport Nationals and Bossier All-Stars faced off in the championship game with Shreveport taking the tournament title, 10-7.
What's Next?
The Minden All-Stars wrap up their postseason having given it their all, while the Minden Nationals will advance to the state tournament because of their 13-3 victory over Haughton.
The state pitching machine tournament will be played July 7-10 in West Monroe.