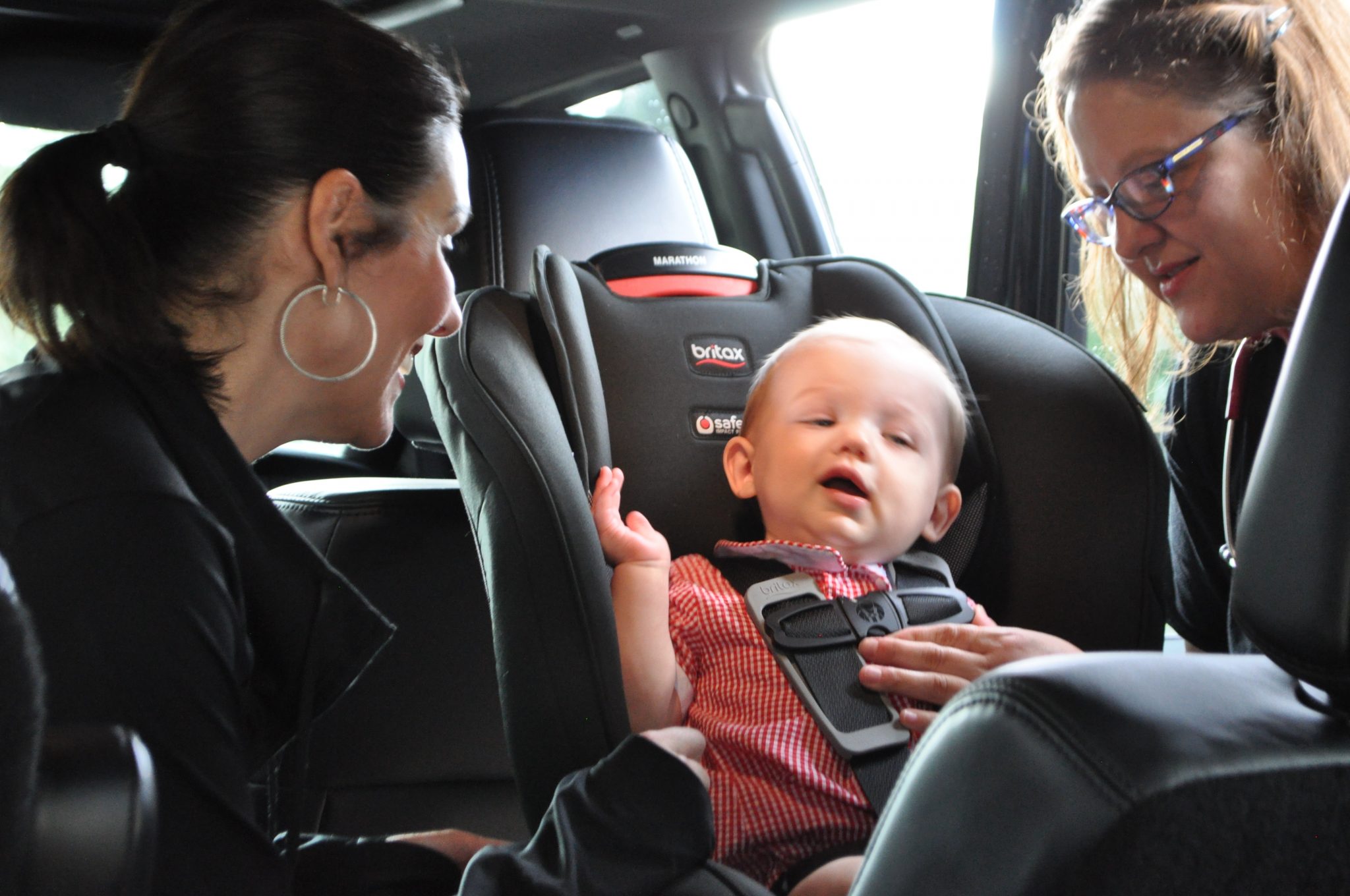 Minden Pediatrics is now a certified car seat safety inspection station and has a nurse certified in correctly installing a car seat and educating new parents on the proper techniques.
It is the only clinic in Webster Parish to have the distinction. Nicholle Lindsay-Rodriguez said it is important that parents and moms-to-be learn how to correctly install a car seat to protect their infants and young children from injury or death in the event of a car crash, adding infants should remain in rear-facing seats as long as possible.
"The law says you can put them upright at 1 year old," she said. "But best practices say they should be rear-facing as long as possible."
Pediatrician Dr. Michael Ulich said he has a social responsibility and a responsibility as a doctor to offer this service for parents.
"My thought was we really need to have a car seat safety inspection station, because there are only two car seat safety inspection stations," he said. "One is (Louisiana State Police) Troop G. If that car seat is not put in correctly, it can cause not just death but severe injury and disability. There are so many parents in this community with car seats put in improperly."
He sent Rodriguez to a four-day class to become certified as a child passenger safety technician, which is part of a grant by the National Highway Safety Commission, he said.
Ulich and Rodriguez stressed the inspection station is free. Anyone who needs assistance with installation, or wants to learn how to properly install a car seat can come to Minden Pediatrics. Rodriguez said they will need the car seat manual, the base of the car seat and the vehicle's manual.
"The vehicle manual tells you how many pounds different seats can handle," Paige Ulich, communications director and Ulich's wife, said.
A tip to remember when learning to install a car seat is that it has an expiration date.
"It should be on the car seat itself and the manual," Rodriguez said. "We will look up the car seat online to see if it's expired or if it has any recalls."
Paige Ulich said statistics show one in four is the number of unintentional injury deaths for children under the age of 13 by motor vehicles accidents.
"The (Centers for Disease Control) say motor vehicle injuries are the leading cause of death among children in the United States," she said. "Car seats reduce death for infants less than a year old by 71 percent, which I think is amazing. Car seats reduce the risk of death of toddlers between the ages of 2-4 by 54 percent. It's a law, but it's also a given that you need to know that your car seat is installed properly."
The penalty for improperly installed car seats is a $250 fine for the first offense, and $500 for each subsequent offense.
"It's a personal responsibility to make sure it's done correctly," she said. "Just like a 'to-do' list before you have your baby,
go make sure your car seat is properly installed."
For more information, call their office at 377-7116.