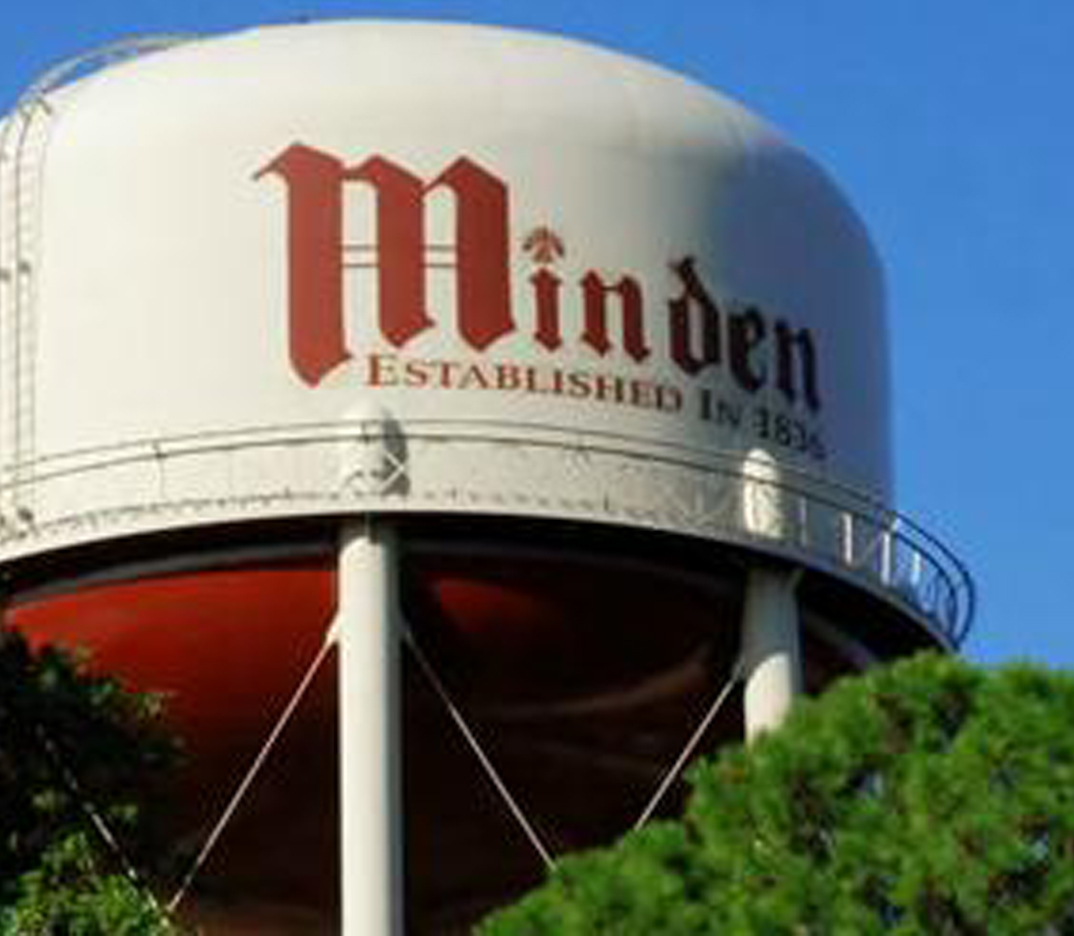 The City of Minden saw 14 percent drop in sales tax collections in April of 2019, as compared to one year ago. Minden City Clerk Michael Fluhr, quoting a report from the Webster Parish Sales Tax Commission, presented the findings during Monday's meeting of the Minden City Council. Sales tax collections during April, for the month of March, were $563,457.92, compared to collections in 2018 of $659,204.22.
"Which is not good, but the budgeted amount which we have been calculating is $528,000," Fluhr said. "So we recovered about $35,000 on the deficit we had over the first five months."
Fluhr added the year to date deficit was approximately $200,000.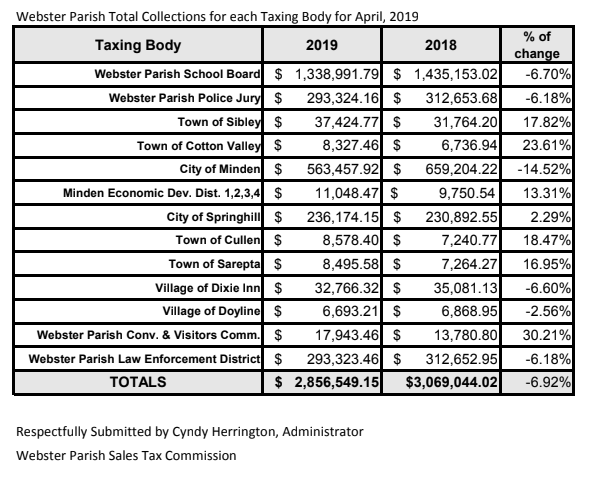 Webster Parish Sales Tax Commission Administrator Cyndy Herrington told the Minden Press-Herald the decrease in revenue can be attributed to a drop in industrial purchases.
"There were several large payments last year at this time from construction companies, contractors, oil/gas related and manufacturing industries," Herrington said. "Their totals decreased to very little or no tax paid this year."
Herrington said the retail climate in Minden is not the source of the sales tax deficit. "Retail sellers had little, if any, bearing on the decrease," she said.
Herrington noted the figures for Minden are actually up from 2017.
"Strictly speaking for Minden totals, it's important to note that last year's total of $659,204.22 was an exceptional increase due to the types of businesses described above," Herrington said. "If you look at 2017, the total was $542,491.04. So this year's total of $563,457.92 is really pretty good."
While the City of Minden saw the largest decrease, sales tax collections among all taxing bodies were mixed, resulting in a 6.92 percent decrease overall.