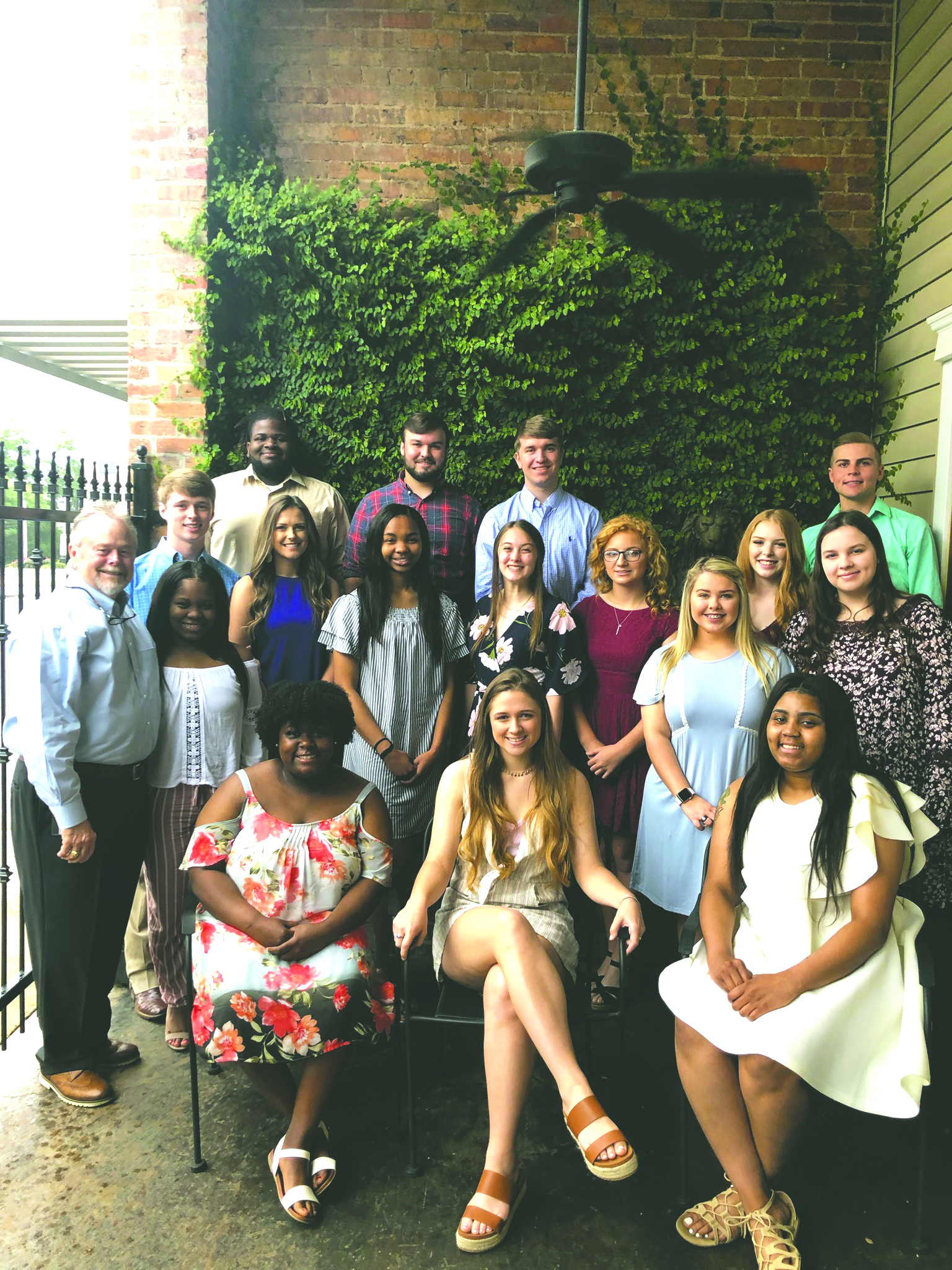 Will Phillips
Minden Press-Herald
Students of the Leadership Webster Class celebrated their graduation Wednesday at an event held by the Greater Minden Chamber at Orleans on Main. This event was catered by Little's Rod and Black Pot. These students in particular were handpicked by their school's principals and counselors for exhibiting drive and acts of leadership.
This class is only able to exist through the hard work of both Greater Minden Chamber President/CEO Stephanie Barnette and Minden's Mayor Terry Gardner, who claimed that this was the "best leadership class to date." The members of the class took part in a variety of activities such as attending a Police Jury Meeting and following the Mayor around for a day to see how the city is run in person.
The keynote speaker was Jimbo Yocom, local preacher/attorney. His speech aimed to let the students know that they could achieve whatever they wanted, as long as they were willing to work hard and persevere. Yocom shared an anecdote, "I was in the library once, and I overheard two men arguing whether or not the American Dream was dead. One kept saying, 'How is the american dream alive? Drive through the streets, see all of that poverty. How can the American Dream be alive?' The other responded, 'You keep asking me to go to these areas and witness the poverty, but the fact is that I came from those areas. The very fact that I am sitting here with you having this discussion is proof the American Dream still lives on.'" The point of this anecdote is the core of what Yocom's speech entailed. That anyone can achieve whatever they desire, as long as they are willing to work for it.
After the food and the speeches, the students were then presented with awards for the completion of the class. To conclude the event the students then surprised both Barnette and Gardner with gifts to show their appreciation for the opportunity that they had provided.