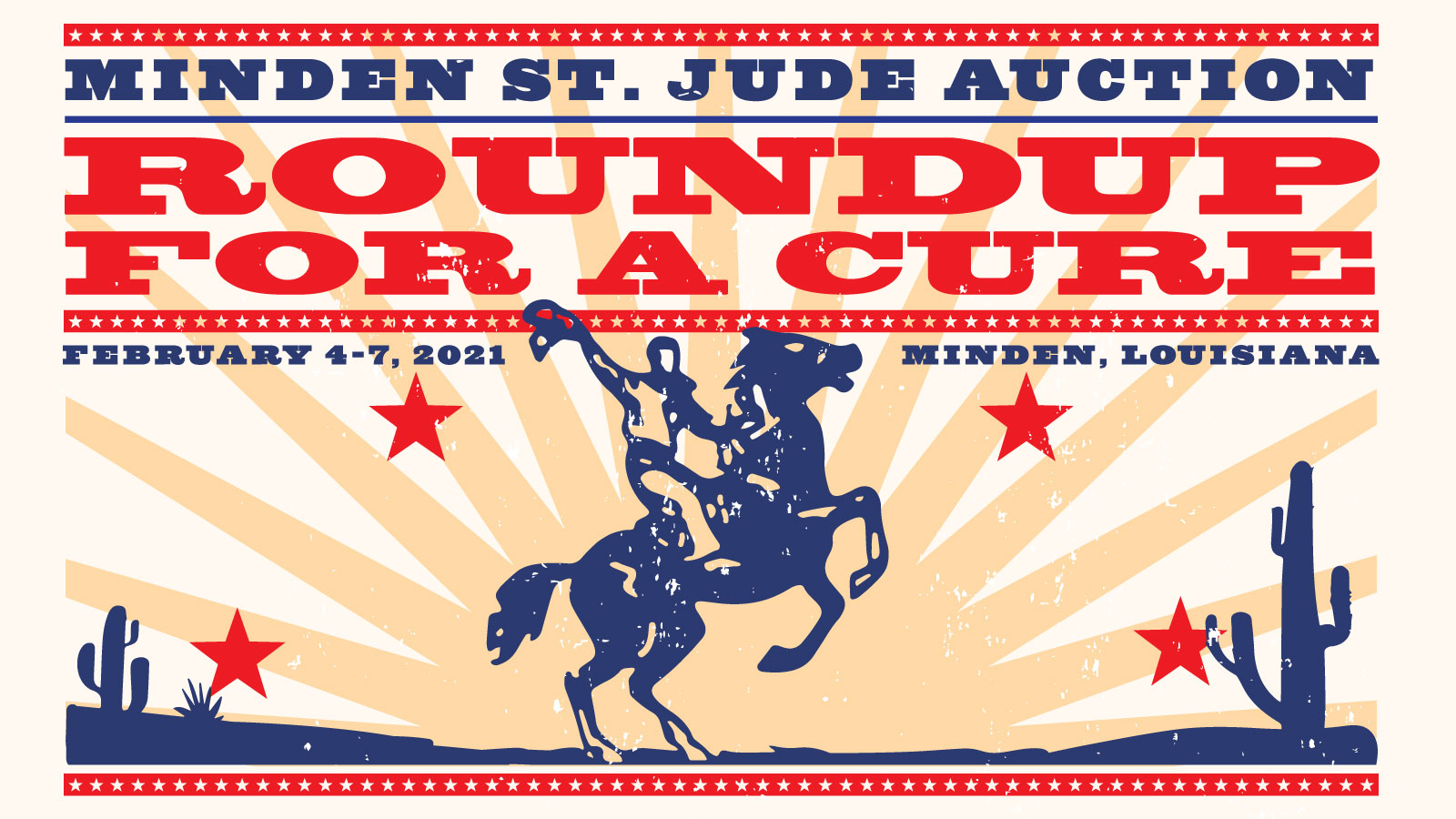 The Minden St. Jude Auction "Roundup for a Cure" will be starting this Thursday Feb. 7 and will be continued throughout the weekend through Super Bowl Sunday. The auction will be available to watch/listen/stream/bid via KASO/KBEF, Suddenlink, and of course via the website at mindenstjude.com.
As with many other events over the past year, changes were made in order to prevent large crowds and limit the spread of COVID-19. The auction will refrain from hosting the in person aspect of this event at the Civic Center, and the Chili Cook-off and Children's Day have been canceled as well.
"The auction format is being adapted in an effort to follow COVID-19 protocols as laid out by the City, State, and Federal Officials. For 2021, we are pivoting to a virtual-only format that will still allow us to carry out our primary mission of supporting the kids of the St. Jude Children's Research Hospital," Minden St. Jude organizers stated.
"As such we will be restricting public access to the Minden Civic Center as well as limiting the size of our amazing team of volunteers. Though we are saddened by these changes, we feel that this amazing event must continue in one form or another for the kids! That is what the Minden St. Jude Auction is all about!"
There are more ways besides the auction alone to support St. Jude during this event. Their regular phone number 318-377-1100 can be called in order to give a pledge to St, Jude. Limited edition Minden St. Jude Auction T-Shirts will be available for purchase, and online order pickup for those who pre-ordered, at Eastside Baptist Church in Minden during the auction weekend.
The Minden Run for St. Jude will be taking place as usual, but will be starting from a new location and follow updated routes. Be sure to visit the MindenRunForStJude.com website for more information.
"Our sponsors are pulling through, our donations are pouring in, and the merchandise/raffle items are as great as ever. We are thrilled and a little surprised with the outpouring of support! Even with all of the craziness of the 2020-2021 school year, the children of Minden and Webster Parish are hard at work to support the kids of St. Jude!" said Minden St. Jude Auction Organizers.
"Bear with us and say a little prayer as we figure things out! Remember, it's all for the kids!"