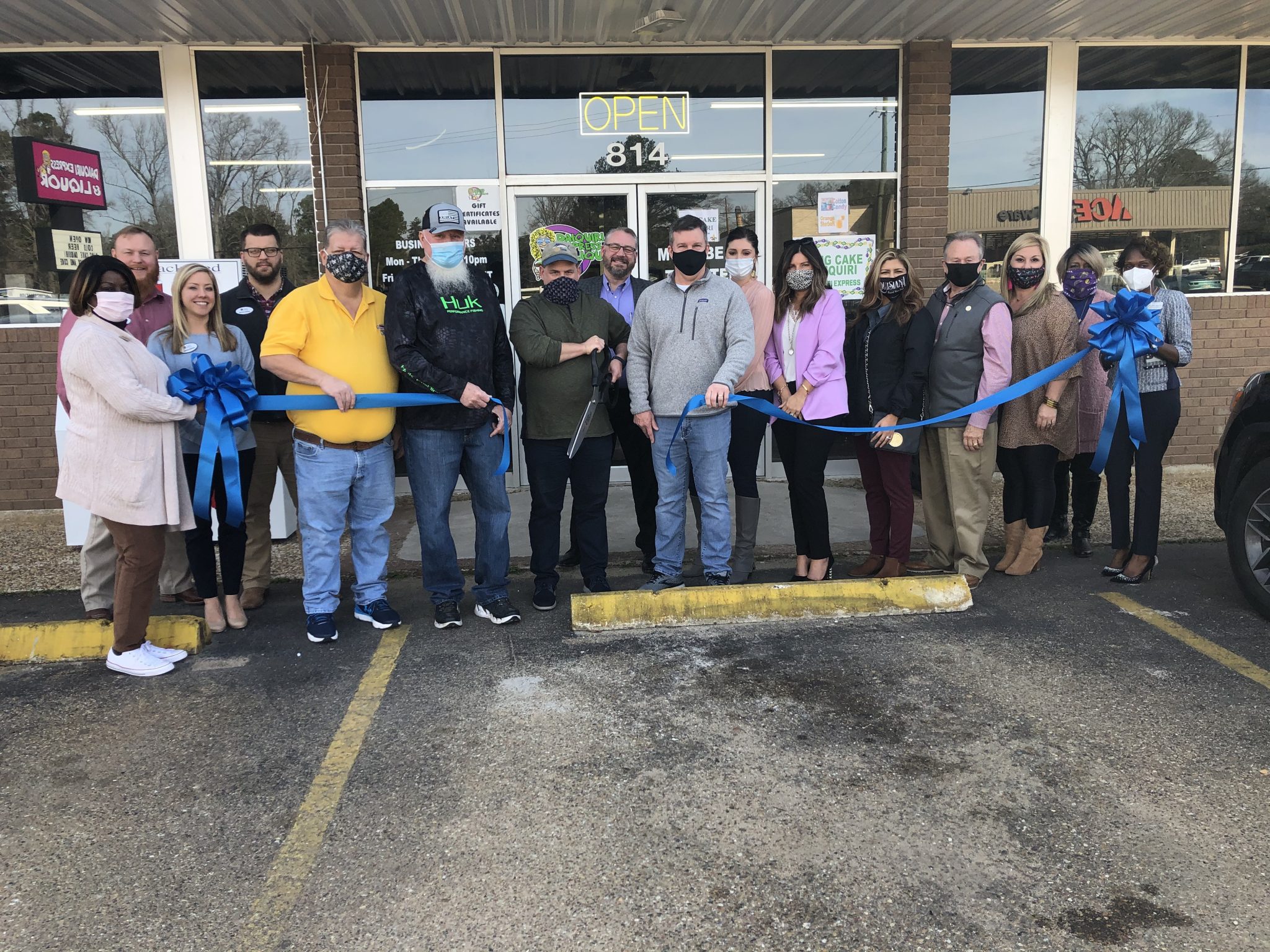 The Greater Minden Chamber welcomed one of Minden's newest additions to its businesses along Homer Road, Daiquiri Express and Liquor,
with a Ribbon Cutting held at their location at 814 Homer Road.
Having five locations in Shreveport already, one of the owners Danny Black explained that when Minden citizens voted to allow the sale of packaged alcohol here in Minden, they thought it was a great location to try a new spin on their business.
"When Minden passed the law to be able to sell packaged liquor, that was when we decided to come over to Minden," said Black.
"When that passed the November before last, we said ok, we have some contacts here in Minden, some people we know, some family. So we decided to try and find a location here."
While their other locations adhere to the businesses namesake and offer a variety of daiquiris, the Minden location also sells a variety of other beverages as well.
"Well we've been looking to try this concept out. Daiquiri Express has five locations throughout Shreveport, but we've never done it with the spirits, wine, liquor and beer."
Their new location along Homer road has been open since the end of 2020, but after having some time to settle in and get adjusted, they wanted to cement their relationship with the local chamber and the Minden business community.
"We joined the chamber, and we wanted it announced. When we first opened, it was 0 to 100. Then we had the holidays, so it was good we had this little period to kind of settle in, step back and breathe, then we called Jana and said let's join the chamber and get this grand opening," said Black.
"We're excited to be here. We really are. This is a great community, great city. As I've said before, we have family that live here, so we're excited about being part of the Minden business community."