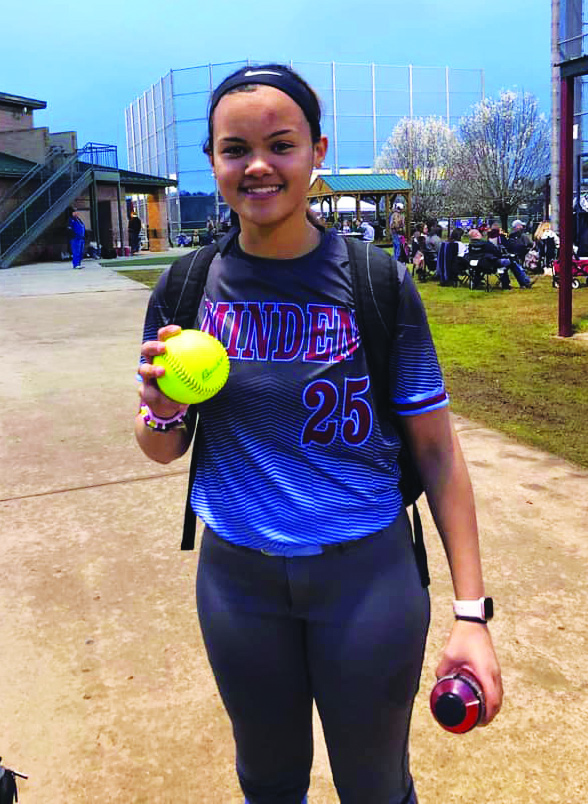 Standout Lady Tider catcher Reagan Lee can add another award to her full mantle.
The Minden High junior softball star was named to the Louisiana Softball Coaches Association 4-A All-State Team.
Lee posted a .466 batting average this season with ten home runs and 26 RBI.
She was one of five Lady Tiders named to the Minden Press-Herald All-Parish team this season, and was named to the first team along with outfielder Shania Freelon as part of a resurgent Minden softball program led by Coach Bonnie Hunter.