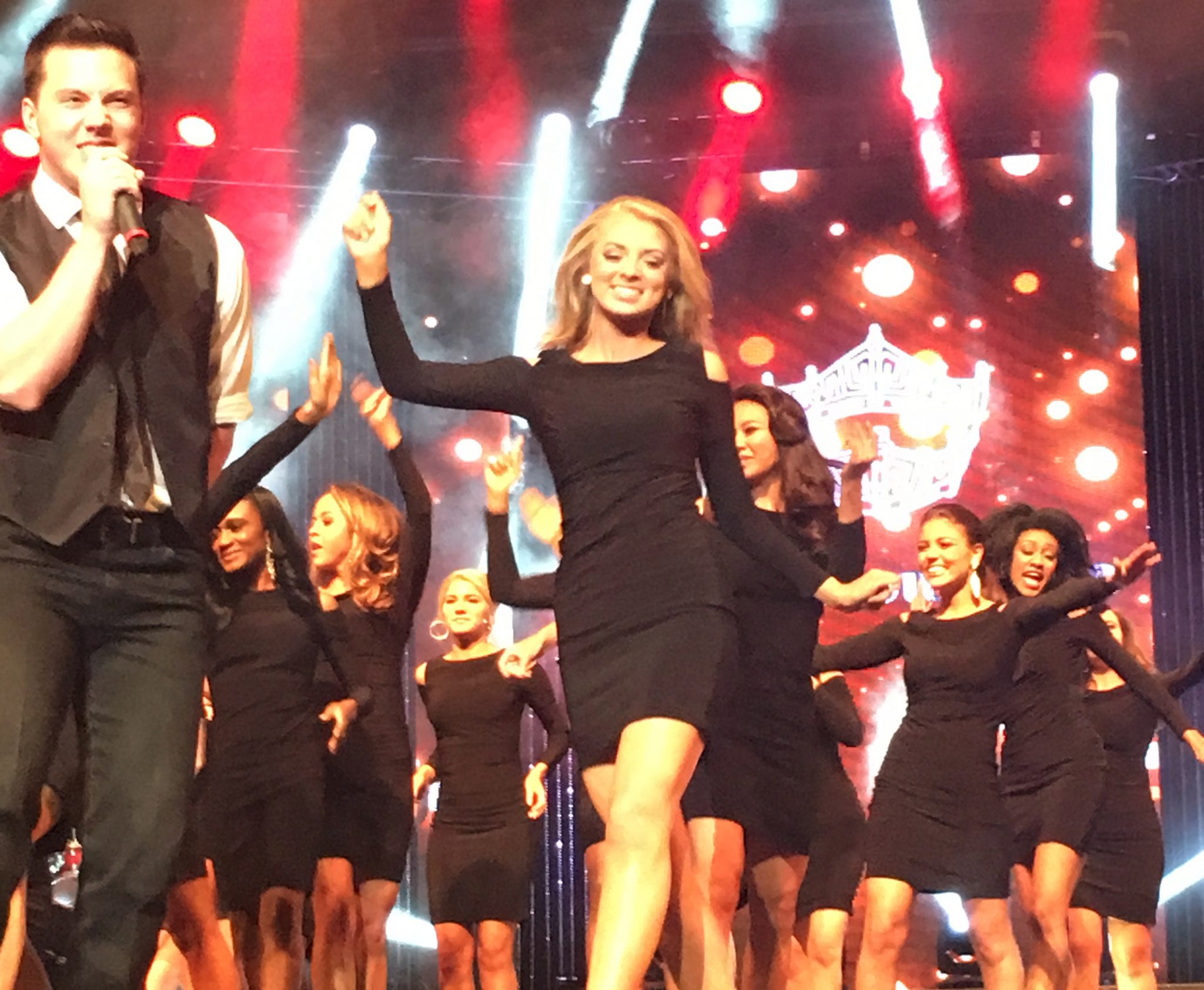 Miss Minden Macey Colvin says she wouldn't change a thing about her experience at the 2016 Miss Louisiana Pageant.
Colvin did not make the top 10 Saturday, but she says her experience in Monroe this last week has been phenomenal.
"We've had so much wonderful feedback, even from outside of Minden, telling me how much I've grown since the last time I was here as Miss Bossier City," she said. "I hate that we didn't make top 10, but I performed my best ever for a pageant, and I am very pleased knowing that I did my absolute best. There's nothing that I would have changed."
As she returns home to Minden, Colvin says she will continue to promote Minden and her platform. When school starts, she will be going into the high schools to promote the Miss Minden Scholarship Pageant and talk to the girls about the opportunities offered as Miss Minden, she said, adding potential contestants must be between the ages of 18 and 25.
"We just want to let them know about the organization, the job of Miss Minden and the opportunities it opens and promoting the people," she said. "It's not just about just a crown and preparing for Miss Louisiana, it's about promoting the town and the people in it."
Her platform is "Break the Silence, Talk About It, You Matter. Teen Suicide Prevention," and she says she will continue to promote it even after she relinquishes her crown.
September is Suicide Prevention Awareness Month, and as Miss Minden, she is preparing a 5k run. Half of the proceeds will go to the Children's Miracle Network, the signature charity of the Miss Louisiana Organization, and the other half will go towards the continuation of bringing awareness to the issue through other events, she said.
She thanked the Young Women's Service Club for their support and their hard work in helping her prepare for Miss Louisiana, saying she could not have done it without them.
"They worked hard, and we had volunteers too, but I could not have done this without them," she said.
On Saturday, a new Miss Louisiana was crowned, Miss Louisiana Watermelon Festival Justine Ker. The first runner up was Miss Heart of Pilot Holli Conway; second runner up was Miss Crescent City New Orleans Emily Randon; third runner up was Miss Greater Baton Rouge Breanna Collier and fourth runner up was Miss Louisiana Lagniappe Alexandra Gulino.
Several of the 32 contestants won awards throughout the pageant. Miss Congeniality was Miss Louisiana Stockshow Baylea Huffman. The instrumentalist award went to Ker, and the health and lifestyle award went to Conway. The talent award went to Miss Spirit of Ruston Laryssa Bonacquisti, who performed a ventriloquist number during the preliminaries. The swimsuit award went to Miss Union Parish Eva Edinger.
Colvin's Fleur de Lis princesses Alyssa Streetman and Jorja McCain performed with all the other princesses with 2015 Miss Louisiana April Nelson on stage Saturday as well.
The contestant to raise the most money for CMN was awarded the "Miracle Maker" award, and that went to Miss Natchitoches Lincoln Pearce. She raised more than $15,000 for the charity.
Corbin Colvin is this year's CMN State Champion and presented the award Friday night. He left Saturday morning with his family headed to Washington DC as part of his promotion of the charity.
Macey Colvin says she is proud of all the contestants.
"I stated earlier this week that any one of the girls would be capable of representing Louisiana as Miss Louisiana," she said. "It was definitely a tight race."