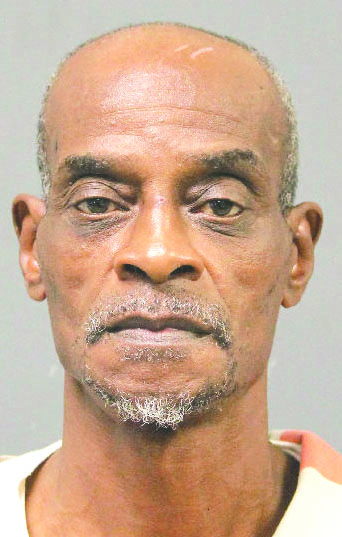 Convicted offender did not register
Tommy Robinson, 55, of the 700 block of Rebecca Street was arrested for Failure to Register as a Sex Offender and Residing within 1,000 feet of a Park or Playground as a Tier 3 Sex Offender on Thursday October 25.
Robinson was a fugitive of the Monroe Office of Probation and Parole. He was convicted in 1998 of two counts of aggravated incest against his two daughters who were 10 and 11 years old at the time. Robinson was required to maintain a residence within the district of his supervising parole agent. After several rejected transfer requests, Robinson moved to Minden without approval.
Lieutenant Randy Culpepper of the Webster Parish Sheriff's office, accompanied by Lieutenants Ryan Barnette and Keith King Jr. of the Minden Police Department, knocked on the door of the address that was reported by two concerned citizens. A woman answered the door and Robinson was standing behind her. He stepped outside and was arrested and transported to Bayou Dorcheat Correctional Center.
The home he was residing in was also within 1,000 feet of a city park or playground which was also in direct violation of the conditions of his sex offender registry requirements. Deputy Debbie Haynes of the Webster Parish Sheriff's Office was also notified of Robinson's unlawful presence in Webster Parish and charges against Robinson for failure to register are expected as well.