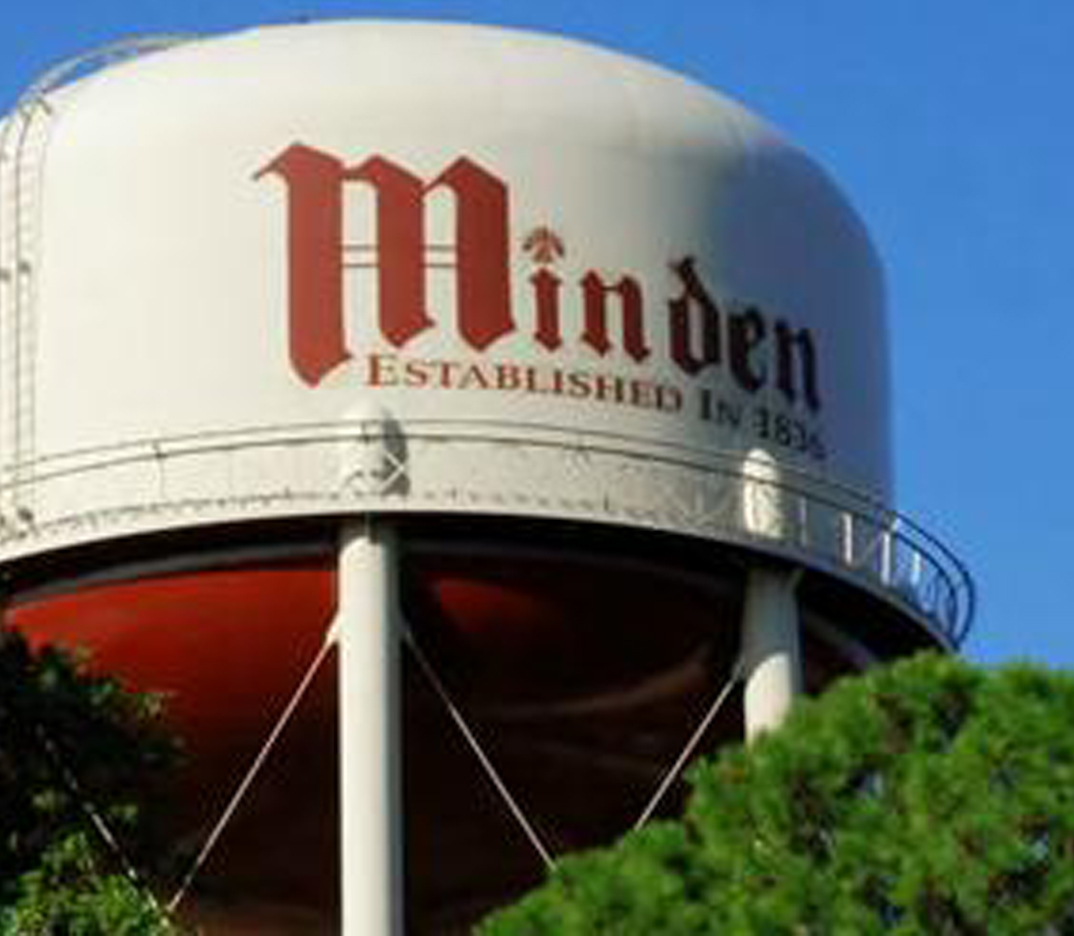 Following explosive testimony during a Civil Service Board meeting Thursday night, three of the parties involved took to Facebook to further explain their side of the story.
Back in May, a couple of screenshots of alleged Facebook posts containing racial remarks made by Minden Police Officers Shane and Shawn Griffith circulated around the community. Testimony in Thursday's meeting alleged that the Facebook posts were doctored and that Councilman Herbert Taylor, District A, was the one responsible.
After the meeting, Taylor, Juliuna Anderson, and Tiffany Flournoy went to Facebook to clarify more details about the meeting and the situation itself.
Over the past few months, the brothers have been both terminated and reinstated. They were both reinstated due to technicalities that occurred during the process of terminating the police officers, specifically, a failure to follow Robert's Rules of Order in the case of Shane Griffith, and failure to be read his Police Officer Bill of Rights in the case of Shawn Griffith.
However, during the most recent meeting of the Civil Service Board, where it was decided that Shawn Griffith would be reinstated, the Defense Attorney Pamela Breedlove presented a body of evidence in order to make the claim that Shawn Griffith did not make these posts, and instead that they were faked and that the one responsible was City Councilman Herbert Taylor of District A.
The primary evidence of this case was four witnesses that came forward including Mayor Terry Gardner, Police Chief Steve Cropper, Officer Shane Griffith, and Freelance Journalist Tiffany Flournoy. The four testimonies explained that they were all in a meeting when Councilman Herbert Taylor gave Flournoy and Griffith a three-way call, during which all four testified to hearing Taylor claim that he is responsible for the Facebook posts.
During his testimony when Griffith was explaining what he heard Taylor say, Griffith stated, "(Taylor) immediately said, 'Shane, I was untruthful about that. I'm responsible for this. It was all on me. I'm responsible for the Facebook posts. I did it.' That was said in front of Mrs. Flournoy, Chief Cropper, and the Mayor."
During the meeting, Councilman Taylor was given the opportunity to defend himself. "Me admitting to making the post myself, that's strictly false. And a lot of things Shane Griffith said were untrue, and I have proof," said Councilman Taylor.
Taylor then agreed to show the board proof of when he had initially received the photo.
After some time had passed, it appears Taylor could not locate the proof he was looking for on his phone, but he did say, "The original source was Juliuna Anderson, and she just told me to tell the truth, tell them where I got the posts from."
Juliuna Anderson confirmed this after the meeting through a Facebook post, which reads she "was sitting at home looking through Facebook one day. I noticed a KSLA post which I don't remember the topic of. Facebook friends' comments show up at the top of the comments section. Shane Griffith had left a comment that said "Libtards."
Considering my previous conversations with him and this comment, I was curious what else Mr. Griffith said on Facebook. I went to his profile and searched the words "black" and "colored". When I searched "colored," the Halloween post and comments showed up. I took screenshots of them and sent to a friend for advice. I then forwarded them to Terika Williams Walker and Herbert Taylor III in a group message."
The post also mentioned her previous interactions with Shane, one of which was during an interview about chicken houses being built in Griffith's neighborhood. "During this interview, Shane showed disdain for the Hispanic people building the houses… questioned whether they were citizens and said no one at the site spoke English. I actually went to the site and interviewed two workers who spoke English fluently. I also interviewed Police Juror Bernard Hudson who expressed that he had the same impression as me with Shane's views on the situation and I included in the article Bernard's quote that 'people just need to stop the hate,'" the post read.
When asked to comment further, Juliuna Anderson stated she didn't want to say anything more than what she already posted to Facebook.
Councilman Taylor also addressed the community through Facebook after the meeting as well, an excerpt of his post reads, "I have always stood behind my actions whether wrong or right I was taught to own up and take responsibility. Last night there was an attack on my character. The Mayor, Chief of Police, the racist brother of a policeman and the author of a freelance publication. These people lied on the stand under oath. I never admitted to making a fake post of the racist police officer's I am not an IT guru. My point is… that some of the people who don't use the same kind of comb I use are angry because I have stood up and spoke against the injustices that go on in my city, community and across this country, now I'm a target."
When asked to comment, Councilman Taylor stated that per the advice of his legal counsel he did not wish to comment further.
When interviewed after these posts had come to light, this was Mayor Gardner's response to what he thought the key takeaways from the Civil Service Board meeting were.
"As a spectator, I learned that Juliuna Anderson was one of the individuals, I'm not sure if she was the sole individual, but she was one of the individuals that revealed some posts. When she revealed those, from a Facebook message over the weekend, I read that she sent that Facebook post to Herbert Taylor, as well as Councilman Terika Williams Walker," said Gardner.
"I also learned in testimony, as everybody else heard. A 2012 post, when the post was, I'm going to use the word doctored, his Facebook cover was him and his dog Tigo, and that was the Facebook cover in 2010. However, he did not get this dog until a much later date, I believe 2019. So how could he have had that back on a Facebook post in 2012? I found that odd and it led me to believe that the post somehow got doctored."
During the interview, Gardner also provided input on how the City was going to move forward with the information. "I'm not judging anyone that made the post, that discovered the post, or that doctored the post. That's not for me to decide. All the evidence and all the names of the ones that testified have been turned over to local and state authorities for a full investigation," said Gardner.