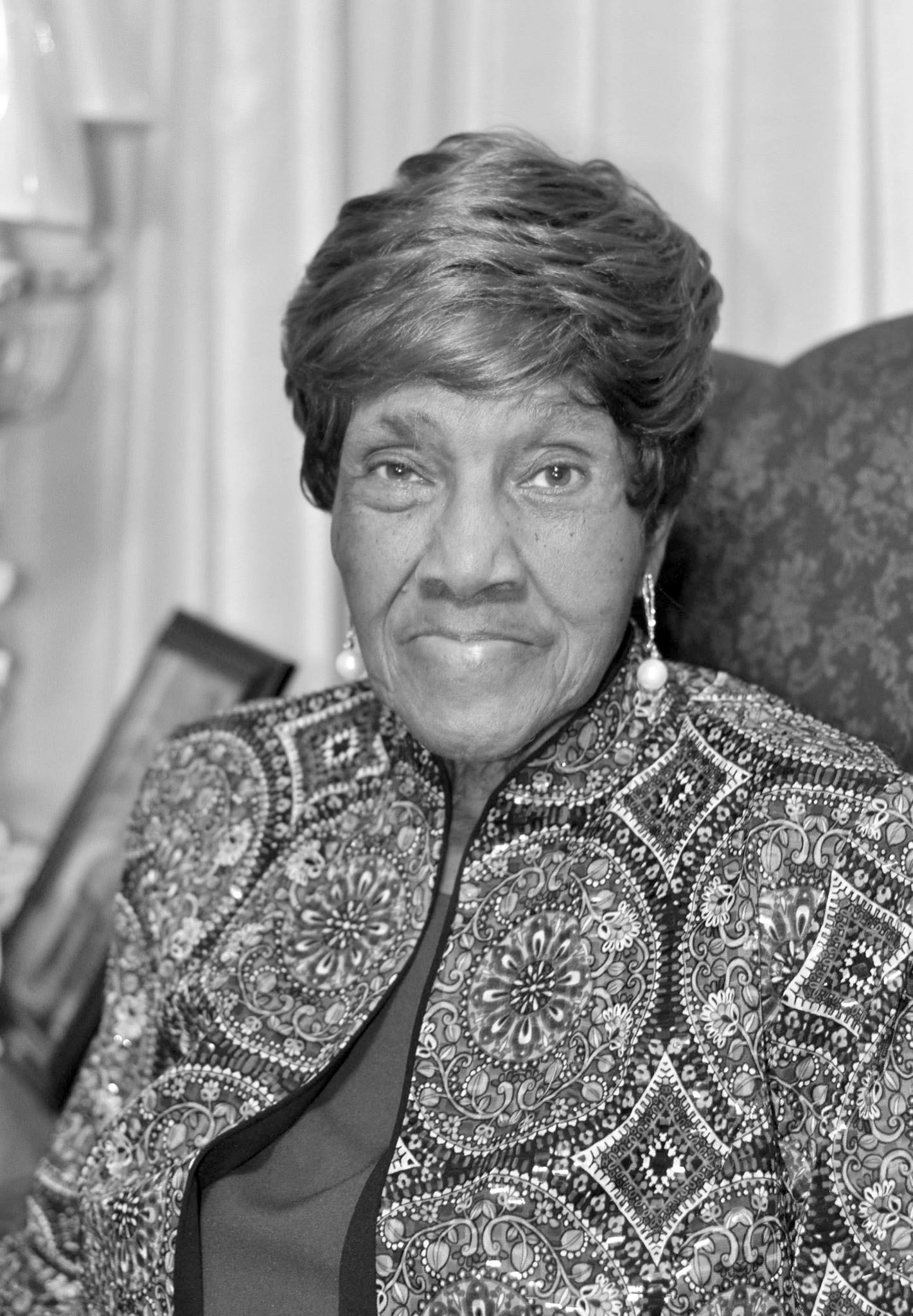 Funeral services for Bertha Lee Bryant Finley, 82, of Doyline, Louisiana, will be held at 11:00 a.m., Saturday, April 14, 2018 at Zion Hill Baptist Church in Doyline with Rev. Richard Jefferson officiating. Burial will follow at Jenkins Community Cemetery. Arrangements are under the direction of Victory Funeral Services.
Dignity, excellence, courage, faith-filled, and strength are all words that describe Bertha Bryant-Finley.
Bertha Lee Bryant, entered life Tuesday, August 27, 1935, in Doyline to the late William "Buster" and Leoler Jackson-Bryant. Bertha was the twelfth of thirteen children of this union, ten of which have preceded her in death. On Sunday, April 8, 2018, Bertha rejoined her husband and family as she transitioned to her eternal reward.
Bertha, accepted Christ at an early age under the leadership of the late Rev. Jacobs of the Zion Hill Baptist Church in Doyline. The Finley's relocated to Perris, California, where they united with The United Church of the Living God Pillar Ground of Truth under the leadership of the late Bishop J.W. Reynolds. Bertha was dutiful and held the position of President of the Usher Board, member of the choir, and kitchen staff. They later relocated to Riverside, California where they flourished before making their final home back where it all began in Doyline. They then reunited with Zion Hill Baptist Church where they both remained faithful until their transition. 
Bertha attended the Jenkins School where she received her elementary education, going on to attend Webster High School where she excelled in Home Economics and graduated with the class of 1955.
After graduation in 1957, she worked as a presser at the dry cleaners at Grambling State University and later went on to work in the same position at One Hour Martinizing until 1986 after moving to California. During her last years in California she served as a supervisor for a janitorial company prior to returning to Doyline in 1992. Upon her return to Doyline she gained employment at the Northwest State School for the Developmentally Disabled in Bossier City, LA and retired in 2004.
Bertha was wife and partner of the late Rosebell Finley with whom she fell in love with and married December 28, 1959. Together they raised their child Gaytha on a strong foundation, and their journey began.
Rejoicing in Paradise with Bertha are her husband of 42 years Rosebell Finley, father William "Buster" Bryant, mother Leoler Jackson-Bryant, brothers Blanch, William "Bill",  Tom "Joe", Johnnie "Lemon", Shellie "Jack", and Sam, sisters, Blanche Lee Polk, Rosie Polk-Middleton, Ever Lee Bryant-Feaster, and Lula Mae Bryant-Yates.  
Bertha led a life of extraordinary courage and strength. She was a woman of grace and dignity sent to us by God, "for such a time as this."
Celebrating her life and living in the light of her legacy are, her loving and devoted daughter, Gaytha J. Bryant, of Doyline, LA; grandchildren, Charles E. Black, II and wife, Tanisha of Shreveport, LA, Audria L. Musgrove of Doyline, LA: great-grandchildren, Promise, Kiera, Charles, III, and Alaiyah Black, and Khalil Hollis; brother, Booker Bryant of San Diego, CA; sister, Climmie Bryant-Bradford of Doyline, LA: brothers-in-law, John Yates, Jr. of Perris, CA, Ardis Finley of Monroe, LA, and Sam Finley, Sr. of Riverside, CA; sisters-in-law, Emma Smith-Bryant of Doyline, LA, Bertha Finley-Staten and Gennie Finley-Byrd both of Monroe, LA, Emma Finley-Stephens of Riverside, CA, and Mary Finley-Coleman of Los Angeles, CA; Goddaughters Stracy Bryant, Sonya Demming (Jamal), Josephine Agee (Clinton), Lula Duncan, Brenda Dukes (Willie); a host of nieces, nephews, cousins, The Zion Hill Baptist Church Family, neighbors and friends.
Public viewing will be Friday, April 13, 2018 from noon until 6 p.m. at Victory Funeral Services. There will be no wake.
Mrs. Finley's guestbook and funeral media can be visited at www.victoryfuneral.com.