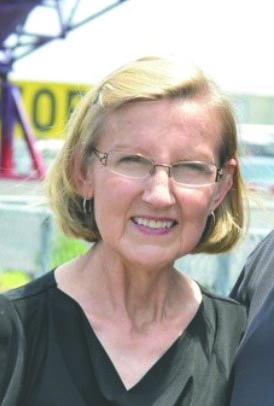 Naomi "Ruth" Brewer, age 73, of Joplin, passed away on Tuesday October 8, 2019, at her home, following an illness.
Ruth was born on October 28, 1945 in Plainview, AR, the daughter of the late James Foster Forrest and Georgia Mozell (Adaire) Forrest. She attended Waldron High School and Central Bible College in Springfield, MO. She married Vernon Brewer on June 15, 1963 in Scott County AR. Together they had one daughter. She was a devoted wife, mother and granny. She was a member of the Assembly of God Church and served as a pastor's wife for many years. In June of 2000 she became a licensed Minister. She owned and operated 4-State Office Products. She was an avid reader and she collected Precious Moments figurines. She was an excellent cook and seamstress. She was a great wedding planner, she even made beautiful floral arrangements. Her greatest accomplishment was being the 'Best Granny' ever.
She is survived by her loving husband of fifty-six years, Vernon Brewer, Joplin; her daughter, Glenda Brewer, Joplin; two granddaughters, Jacqueline Sherrill and husband Levi and Lacey Ganoung and husband Casey, all of Joplin; six grandchildren, Carlos Arroyo, Evan Arroyo, Madison Sherrill, Maddox Sherrill, Lilith Spurgeon, and Jaeron Ganoung; four brothers, Jim Forrest and wife Crickett, McKinney, TX, Stan Forrest and wife Lori, Springdale, AR, Phillip Forrest, Plainview, AR, and Jerry Forrest and wife Theresa, Little Rock, AR; and two sisters, Becky Ellison, Russellville, AR and Liz Dreadin and husband Ron, Sibley, LA. She was preceded in death by one sister, Mary Douthit.
Funeral services will be 2:00 p.m. Friday at Mason-Woodard Chapel. Pastor Myke Crowder will officiate. Burial will be in Ozark Memorial Park Cemetery. The visitation will be 1:00 p.m. Friday prior to the service at the mortuary.
Arrangements are under the direction of Mason-Woodard Mortuary & Crematory.