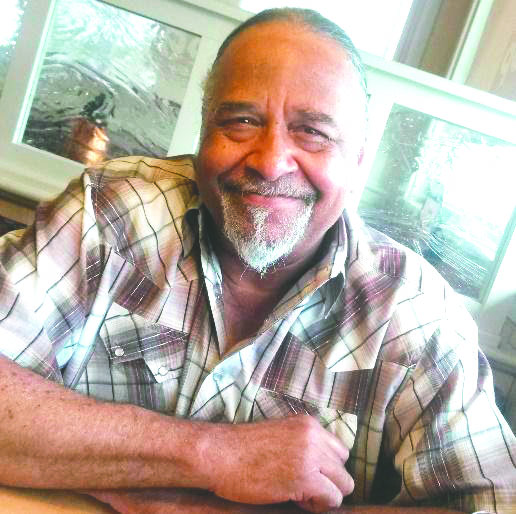 Graveside services for Napoleon "Junebaby" Martin, Jr. will be held Saturday June 6, 2020, 11:00 AM at the Springhill C.M.E. North Cemetery. With Reverend Terry Willis officiating.
Napoleon "Junebaby" Martin, Jr. was born January 22, 1951 at Confederate Memorial Medical Center (now LSU) in Shreveport, LA. Napoleon was the first of six children born to Napoleon Martin, Sr. and Bernice Miller Martin. Napoleon is a 1969 Webster High School graduate and for a while he attended college at Louisiana Tech University.
On April 21, 1984 he married Sarah Bankhead of Cotton Valley, LA. To this union two daughters were born, Trelana and Serena. The couple divorced in 2009 but remained friends. He provided for his family working as an ironworker for Mitchell Construction Company of Bossier City, LA until his forced retirement due to an injury. He was a foreman there for many years, and was "as good as they come".
His interests included: collecting music, movies and video games; gardening; handiwork; genealogy; working with computers; and basically anything dealing with science fiction. Napoleon devoted much of his time, energy, and money to helping others in whatever ways he could. Napoleon was skilled at a variety of tasks. He could accomplish anything he set his mind to do and had a knack for solving problems.
He rededicated his life to Christ at Springhill C.M.E. North under the leadership of Pastor Lonnie Sneed. There he worked in various capacities in the church. He was a steward, member of the usher board, church assistant secretary, made the programs for each service, and fitted the church with computers to provide music.
Napoleon passed away at the age of 69, on the night of Thursday May 28, 2020 at Cornerstone Specialty Hospital in Bossier City, LA. Napoleon was preceded in death by his parents Napoleon Sr. and Bernice; his brother Bruce; and one of his favorite brother-in-laws: Jessie B. Bankhead, Jr. of Maryland. Napoleon is survived by many people that will forever cherish his memory. This includes his two daughters Trelana and Serena; brothers Rogis, Donnie (Saundra) and Jerone; sister-Sherrie; a multitude of nieces, nephews, cousins and friends; and Elva Manning who took on a special maternal role in his life.
Since the service will be held outside, there will be no limitations on the number of guests. However, we do ask that those in attendance comply with social distancing guidelines to keep everyone safe. In lieu of flowers, donations may be made to Springhill C.M.E. North at 102 Joel Street, Minden, LA