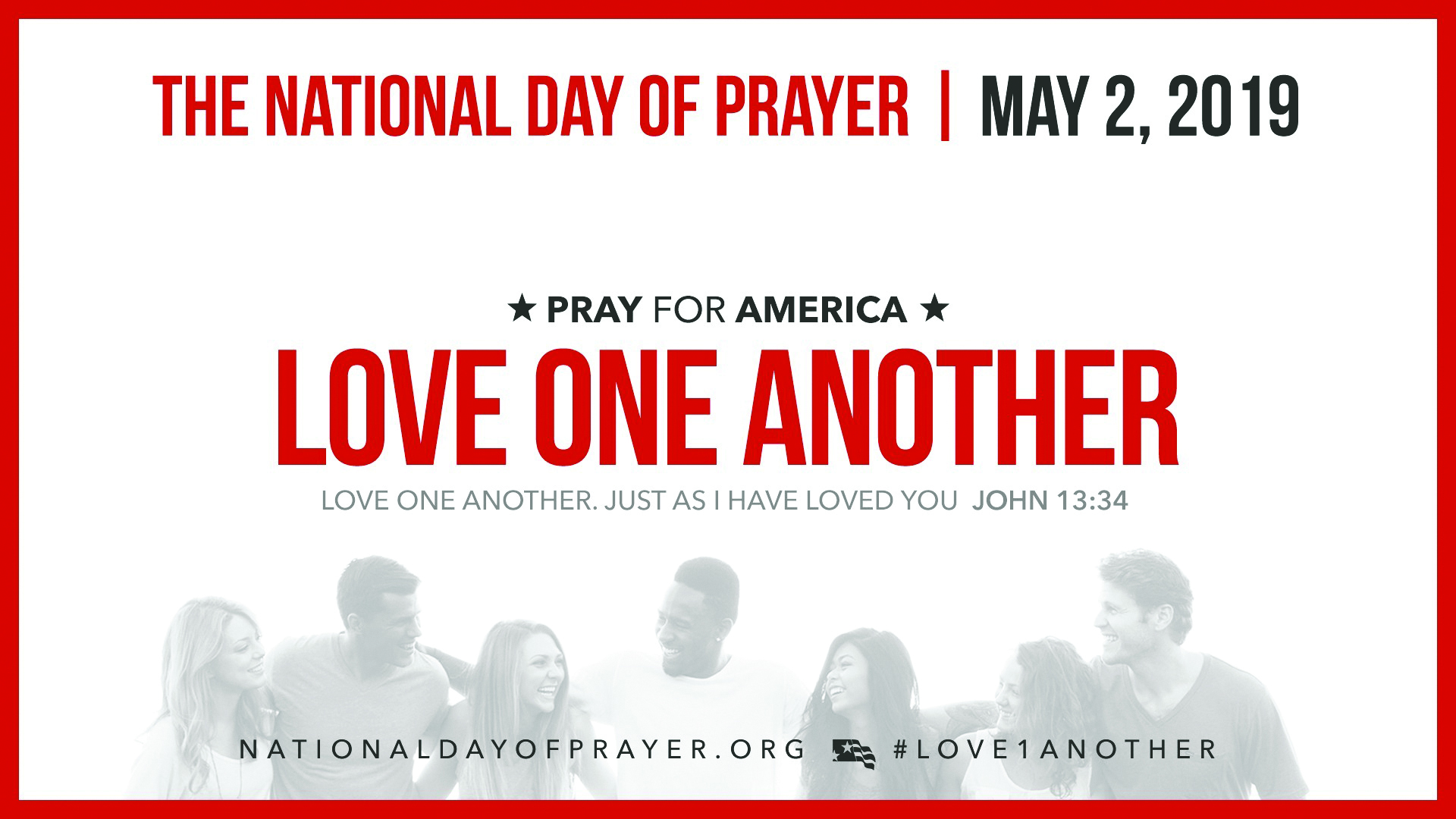 First Baptist Church Minden to host service at noon
Pamela D. Davis
Special to the Minden Press-Herald
A National Day of Prayer 2019 event will be hosted Thursday, May 2nd at Noon, in the First Baptist Church sanctuary.
Rev. Leland Crawford, pastor of First Baptist Church, says that this is a community-wide event, and everyone is invited. "We have an opportunity to come together to pray for our nation. Let us truly come together in prayer."
Special guest speakers will be Rev. Robbie Williams, pastor of Saint Rest Baptist Church, Rev. Richard Methvin, pastor of Bistineau Baptist Church, and Judge Jeff Thompson, 2nd Circuit Court of Appeals.
The National Day of Prayer Task Force 2019 has chosen this year's theme: Love One Another. The theme comes from the words of Jesus in John 13:34, "Love one another. Just as I have loved you."
Dr. Ronnie Floyd, Senior Pastor, Cross Church, serves as President of National Day of Prayer Task Force 2019. Floyd says the focus of this year's National Prayer is "tear down every wall of division and change any attitude that divides us today. Bind up our nation's wounds and may the transforming love of God lead us…" This year's National Prayer written by Floyd can be read in its entirety at the NDP Task force website: https://nationaldayofprayer.org/national-prayer.
Historically, Presidents have called our nation to prayer during times of crisis, war, and in peace. In 1775, the first Continental Congress called the colonies to a day of prayer for wisdom in setting up the new nation. Again in 1863 during the Civil War, President Abraham Lincoln issued a proclamation for a day of "humiliation, fasting, and prayer." In 1952, Congress voted unanimously to establish a National Day of Prayer which President Harry S. Truman would sign into law. It wasn't until 1988 that President Ronald Reagan would set aside the first Thursday of May as the annual National Day of Prayer.
For three decades, the FBC Prayer Ministry Committee has organized our community's event to unite together in prayer on the first Thursday of May. It was in 1994, Mrs. Roberta Kitchens, who serves as chairman of the FBC Prayer Ministry, says that she "had the privilege of becoming a leader in a movement for prayer in First Baptist, Minden, that has reached around the world. Part of that worldwide reach has been our involvement with the National Day of Prayer, begun 68 years ago by Dr. James Dobson. We at First Baptist knew of no other avenue of being a part of that vital day in our nation, thus we set up our first day of participation by following the National Day of Prayer guidelines. We invited all the churches in the City and met in the City Court House for that day, that hour of prayer." After a few years, the event outgrew the court room seating and moved to the Chapel at FBC. Today, because of continued community participation and support of the NDP, it "necessitates the use of the FBC Sanctuary for our yearly gathering of corporate prayer for our City, our Nation, our schools, the media, our law enforcement and our three branches of government," says Mrs. Kitchens.
When asked why we should unite in prayer as a community, Rev. Crawford responded, "As I look at our nation today, it seems that we are more divided than I can remember. It is a tragedy, but it is inevitable. When you build a nation on politics there will always be division. When you build a nation on race, there will always be division. When you build a nation on prosperity, there will always be division. The only thing that can bring all of us together under ONE banner is our faith in God. It is time that we quit focusing on the things that divide us and start focusing on the ONE person who unites us, Jesus."
The National Day of Prayer begins at Noon sharp on Thursday, May 2nd. A light lunch will be served after the prayer time.