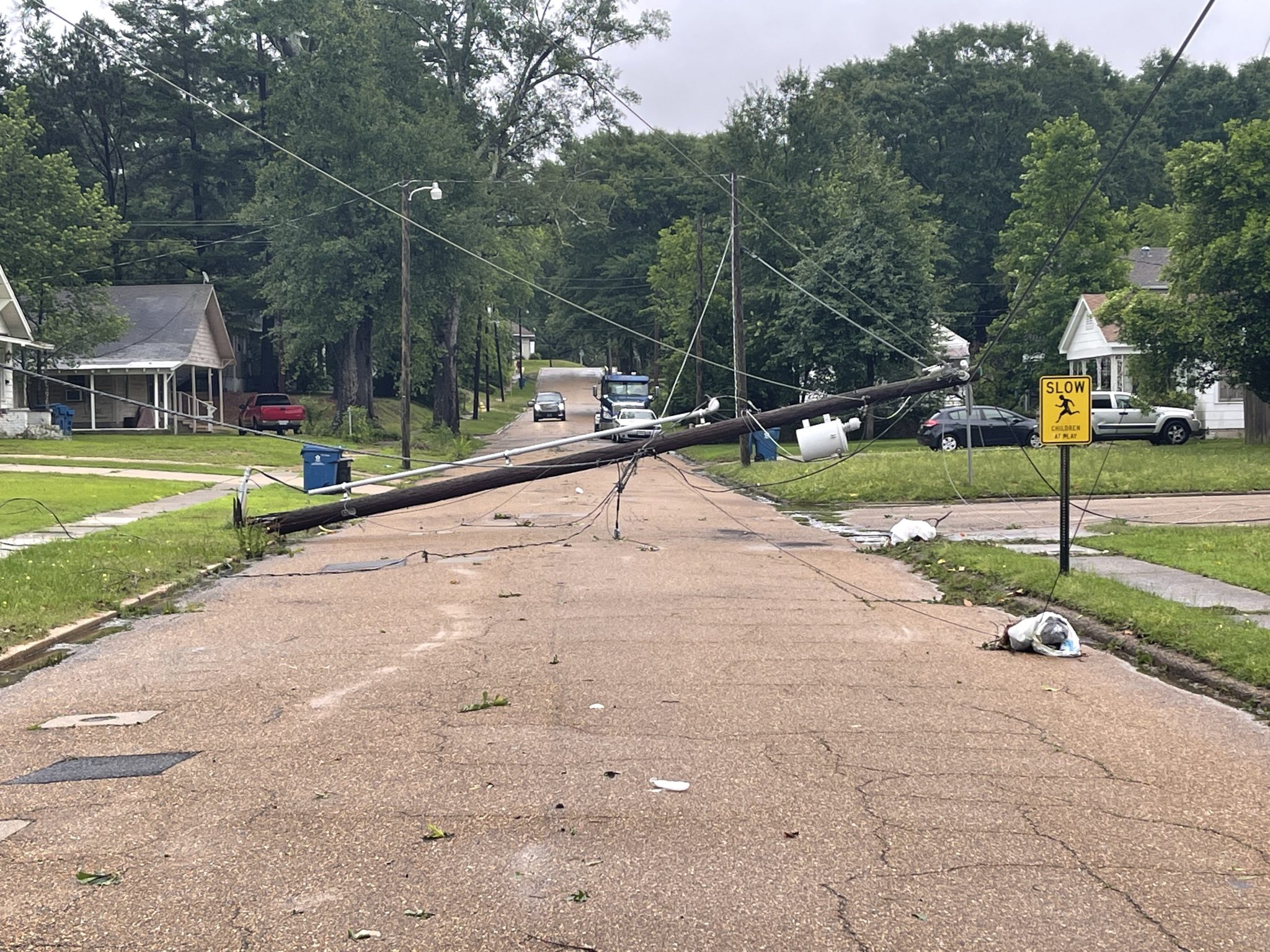 The National Weather Service, through coordination with the Webster Parish Office of Homeland Security and Emergency Preparedness, has confirmed that a weak EF-1 tornado came through the middle of Minden early Friday Morning.
The tornado started at approximately 2:53 a.m. with an estimated top wind speed of 95 mph and ended at roughly 2:58 a.m.
"This weak EF-1 tornado began just southwest of the Minden airport along Methodist Camp Road and went into and through downtown Minden over the course of roughly 5 minutes and 2.6 miles," the damage report from the NWS states.
"Nearly all of the damage was limited to trees either being uprooted or having large limbs and tops of trunks broken with some scattered structural damage in the town due to said tree debris falling upon structures."
Not all of the damage was caused by the tornado and is instead attributed to straight line winds, which led to the initial confusion about whether a tornado had taken place at all.
"However, in the middle to latter portions of the track there were quite a few indicators of tree damage convergence and many trees were laid down to the northeast (i.e., counter to the main squall line outflow). For this reason, our survey is classifying this as a tornado which manifested very low in the troposphere.
Fortunately, there were no injuries or fatalities associated
with this tornado going through the middle of the town of
Minden," the damage report states.
"A special thanks goes out to our Emergency Management partners in Webster Parish for their considerable help and assistance with the survey process."
It should be noted that the information from this statement is preliminary and is subject to change pending the final review of the events and publication in NWS storm data.