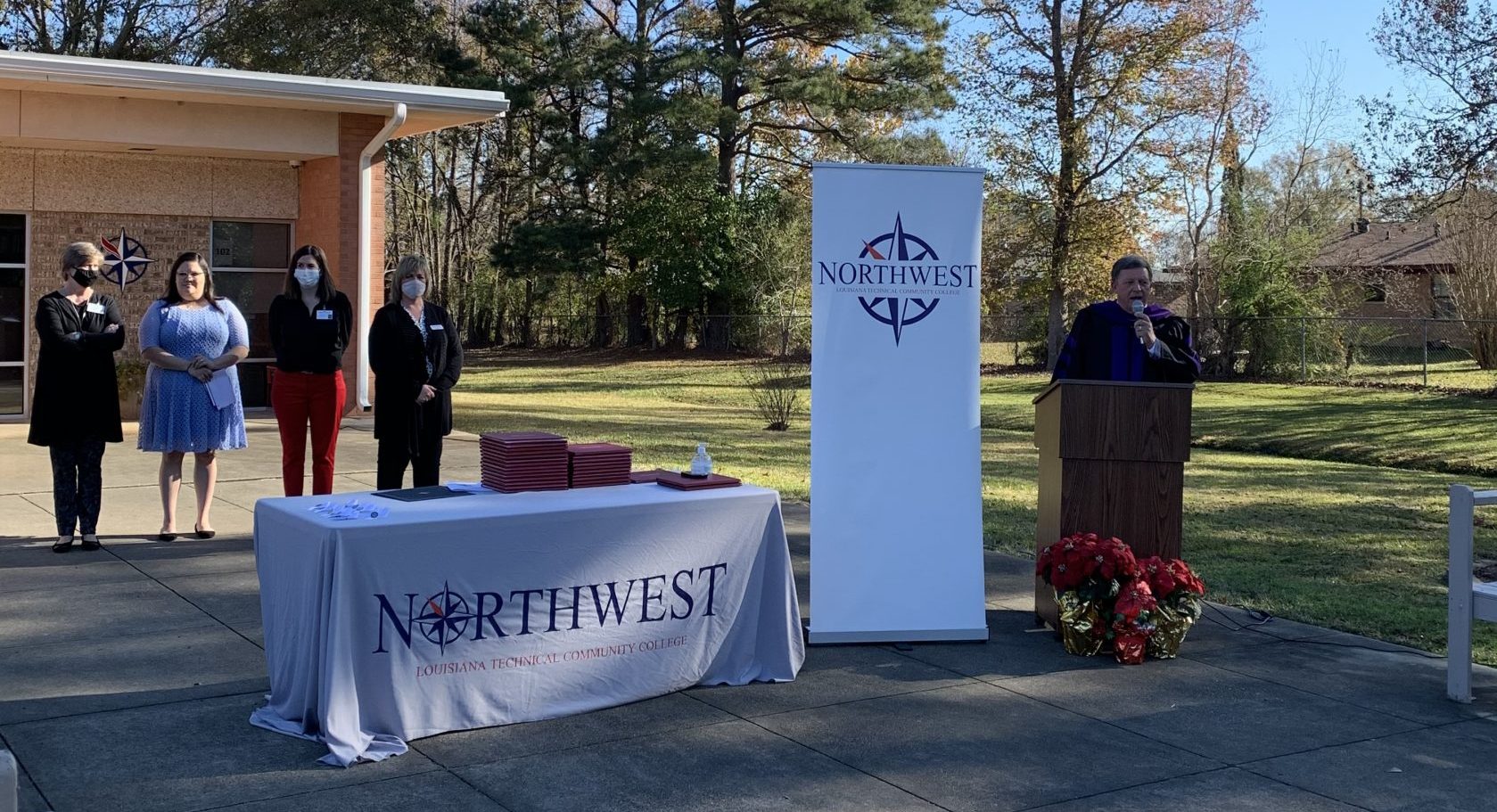 Submitted by NLTCC to the Minden Press-Herald for publication
Graduation ceremonies were held for the Fall 2020 class of Northwest Louisiana Technical Community College. One hundred twenty-seven students were celebrated in a drive-through ceremony at the Shreveport, Mansfield, and Minden Campuses. At the ceremony, school leaders emphasized the students' perseverance to overcome all of the obstacles, disappointments, and difficulties caused by the COVID pandemic.
To accomplish this celebration safely, graduates arrived with their families but stayed in their cars.  The cars pulled forward one at a time; the graduate steps out, mask on, and walks ahead to receive their diploma.  Masks are only off for the actual photo.  Some graduates arrived with their families in separate cars, socially distancing from each other.  Graduates were able to celebrate safely with their families through a parade rather than the traditional large auditorium.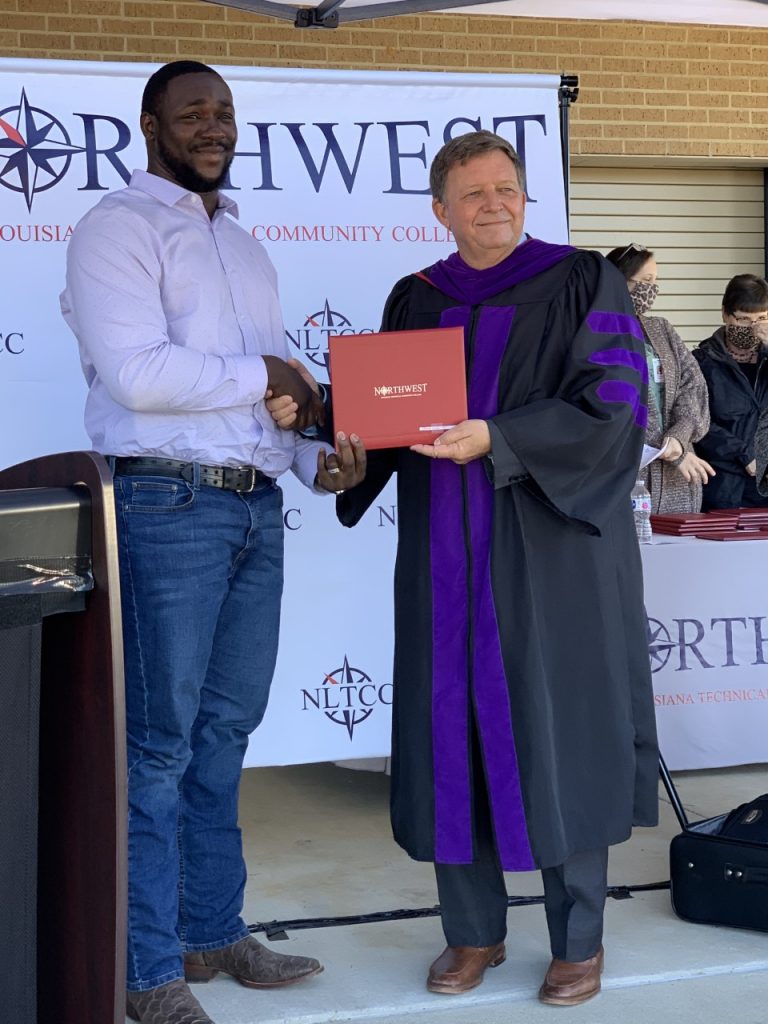 Northwest Louisiana Technical Community College is committed to providing quality workforce training and transfer opportunities to students seeking a competitive edge in today's global economy.
The college's motto is "Inspired Equipped and Ready to Work." This group of graduates' persistence through the most difficult of times have set the example for those that come later." "They are truly inspiring, equipped, and most are already working in their chosen careers," said Chancellor Earl Meador.