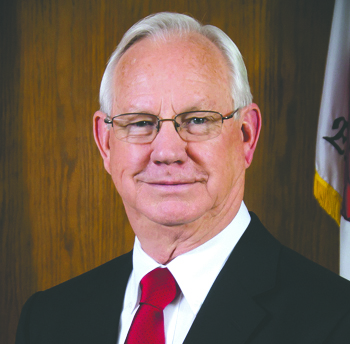 Mayor continuing negotiations
Representing a populace fed up with high utility rates, Minden Mayor Tommy Davis attended a settlement conference at the Federal Energy Regulatory Commission on August 22 to attempt to resolve the city's complaint against Southwestern Electric Power Company, according to a press release from the mayor's office. However, an agreement has not yet been reached.
"I am disappointed that the settlement negotiations did not yet resolve the deep differences between the City and SWEPCO," Davis said.
The complaint against SWEPCO, Minden's supplier of wholesale electricity, seeks to lower the cost of the Power Supply Agreement (PSA) between Minden and SWEPCO. The 20-year agreement began in 2009. Filed in February, the original complaint asks SWEPCO to, among other things, lower its return on equity from 11.1 percent to 8.2 percent, or else let them out of the deal.
The settlement conference comes one week after the Minden City Council met in a special session to authorize Davis to enter negotiations with SWEPCO. The vote was 4 to 1 in favor, with Councilman Wayne Edwards voting against.
The chief factor in Minden's higher rates as of late is a surge in the cost of delivering electricity to the area.
"Since 2009 when the PSA started, the means for delivering electricity has substantially increased the cost of delivering electricity to Minden, and the ability to control the cost of delivering electricity to Minden has decreased," the press release reads.
SWEPCO filed an answer to the complaint in April, refuting all claims of unfairness and requesting the case be dismissed.
"Minden has sought to address the problems with the PSA with SWEPCO in the past, but it seems that the only way to get SWEPCO's attention is to haul it in front of the FERC, which is too bad," Davis said. "We're exploring all the alternatives available to the City, and we just want what is fair and just for the citizens of Minden."
Beyond the fact that a settlement has not yet been reached, all matters discussed in the settlement conference remain confidential.
A second conference is planned for later in September. If a settlement is not negotiated, the complaint will be litigated before a FERC-appointed administrative law judge.