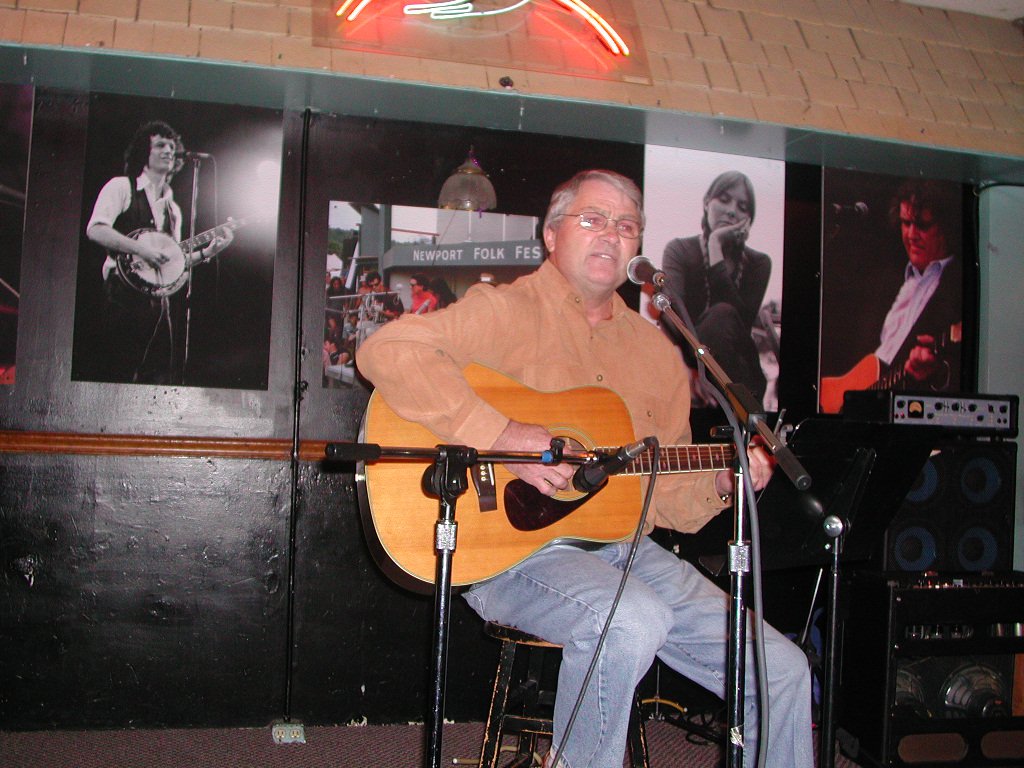 Music is the soundtrack of our lives. It can touch our souls and instantly change our mood. When the melody and lyrics are just right, it is the best therapy for whatever ails you.

Northwest Louisiana has produced a lot of famous musicians and entertainers, but one often overlooked contribution is the songwriter. My favorite songwriters are storytellers. It is a gift to be able to grab the listener's attention, create an image that can tug on your heartstrings or tickle your funny bone. And, they do it in less than 3 minutes!
One of my best friends was also one of the best songwriters around. His name was, Nolen Brown. He was born in Dubach and he lived in Minden most of his life. Nolen passed away in 2018, leaving behind his wife of 60 years, Omega. He has two daughters. Schelley runs the Dorcheat Historical Association Museum, and Lauri lives on Lake Bistineau with her family. Sadly, they lost their son, Jeff, way too soon. Their granddaughter, Aubrie has inherited her grandfather's musical talents. One of the most precious memories, I have, is the first time I ever met Aubrie. She couldn't have been more than five years old. She sang Nolen's song, "Box of Christmas Kisses" to the delight of Christmas shoppers at South Park Mall in Shreveport.

Nolen was a prolific writer and never far from his guitar. He must have it in his blood. He is cousins with Micky Gilley and is related to Myra, who scandalously married Jerry Lee Lewis when she was 13! Nolen has no such scandal, but he has hundreds of songs to his writing and creative credit.

Nolen never moved to Nashville but was a staff writer for Acuff-Rose (now Sony/ATV) in the 1960s and '70s. His songs were recorded by Roy Orbison, Bobby Bare, Joe Stampley, Mickey Gilly, Jim Mundy, and Tony Douglas. He never gave up on having a hit song. With a little luck that may still happen.

Ann Stuckey, the owner of the publishing company "LakeSong", is currently pitching three of Nolen's songs. If anyone can do it, Ann can! She is the widow of hit songwriter/performer Nat Stucky and is having success getting Nat Stuckey penned songs recorded by other top country artists. "Pop a Top" (Alan Jackson), "Sweet Thang" (Loretta Lynn), and "On the Other Hand" (Randy Travis) are just a few. She has added Nolen Brown songs, "Six Months, No Interest" and, "I've Seen As Much As Any Man" to her catalogue. We're keeping our fingers crossed!

I got to travel to Nashville with Nolen and Omega a number of times. We went to The Bluebird Café, which is Nashville's premiere showcase venue for up-and-coming songwriters and performers. Most songwriters have to line up hours before the show to get a spot on the show. But not Nolen. The owner always gave Nolen carte blanch to perform whenever he was in town.
Nolen made quite the impression in Nashville. And it's not hard to see why. Nolen was a pure, uncomplicated country music writer. You could tell Nolen was a great songwriter after hearing just one song. And when that song was over, you'd want to hear another, then another. He was that good.
One, unforgettably sad Nolen Brown song is called, "The Grass Beneath the Swing." It paints the picture of a backyard swing set where the grass has been worn away by the singer's daughter. The singer blames himself for buying the car she was in when she was killed. Sadly, the singer notes that, "Now, there's grass beneath the swing." You'll need a box of Kleenex to get through this one.

My favorite Nolen Brown song is, "The Wind Still Blows in Tulsa". It is the first-person account of a bewildered man whose wife has left him and, sadly, the only thing he knows is – the wind still blows in Tulsa!

Nolen had most of his songs demoed in Nashville, meaning they are virtually ready for the radio. When the singer and musicians interpret the lyrics and melody, it's magic.

"Looking Like a Little Rain in Little Rock" is one of those songs. Nolen's songs have some creative lyrics and unique rhyming schemes. Even the title grabs your curiosity.

Some of his songs might fit into, what is called, novelty songs. "A Bull Named Disaster" is one. It is a clever idea and a great twist at the end. It tells, in stunning detail, the story of a guy who wants to be a rodeo star. The bull he draws (Disaster) is impossible to ride. It turns out he becomes famous after all – but on the funniest video!

Another novelty song is the light-hearted, "Checking Out the Checker in the Checkout Line." He writes that the grocery store girl is so good-looking, he doesn't mind letting people cut in line ahead of him. A very cute, memorable feel-good song.
Nolen on stage of the historic Bluebird Café in Nashville, Tennessee

Nolen interprets his boyhood experiences in some of his other songs. "Mr. Joe's Ice Cream Truck," is a really touching story song. Anyone who remembers loving to chase the ice cream truck when they were a kid.
Nolen was still cranking out great songs till the end of his career. "That's God," and "Second-Hand Smoke," are styled for contemporary country radio.
Nolen's passion was songwriting. He did it as long as he could. Over the years, he co-wrote a lot of songs. He had some great songs co-written with another Minden native, Jerry Strickland.
Nolen and I wrote a few songs together, too. I am proud of our song, "Simple Things." We also wrote, "Dark Side of the Moon," and a funny one about medication called, "Side Effects." I was fortunate to have a songwriting partner, but I was blessed to have a friend in Nolen.
He may be gone, but he has left a legacy that won't be forgotten. 
Johnny Wessler is a historian and offers local and regional music tours. For more information contact Mr. Wessler at 318-393-3274 or Johnny.Wessler@gmail.com