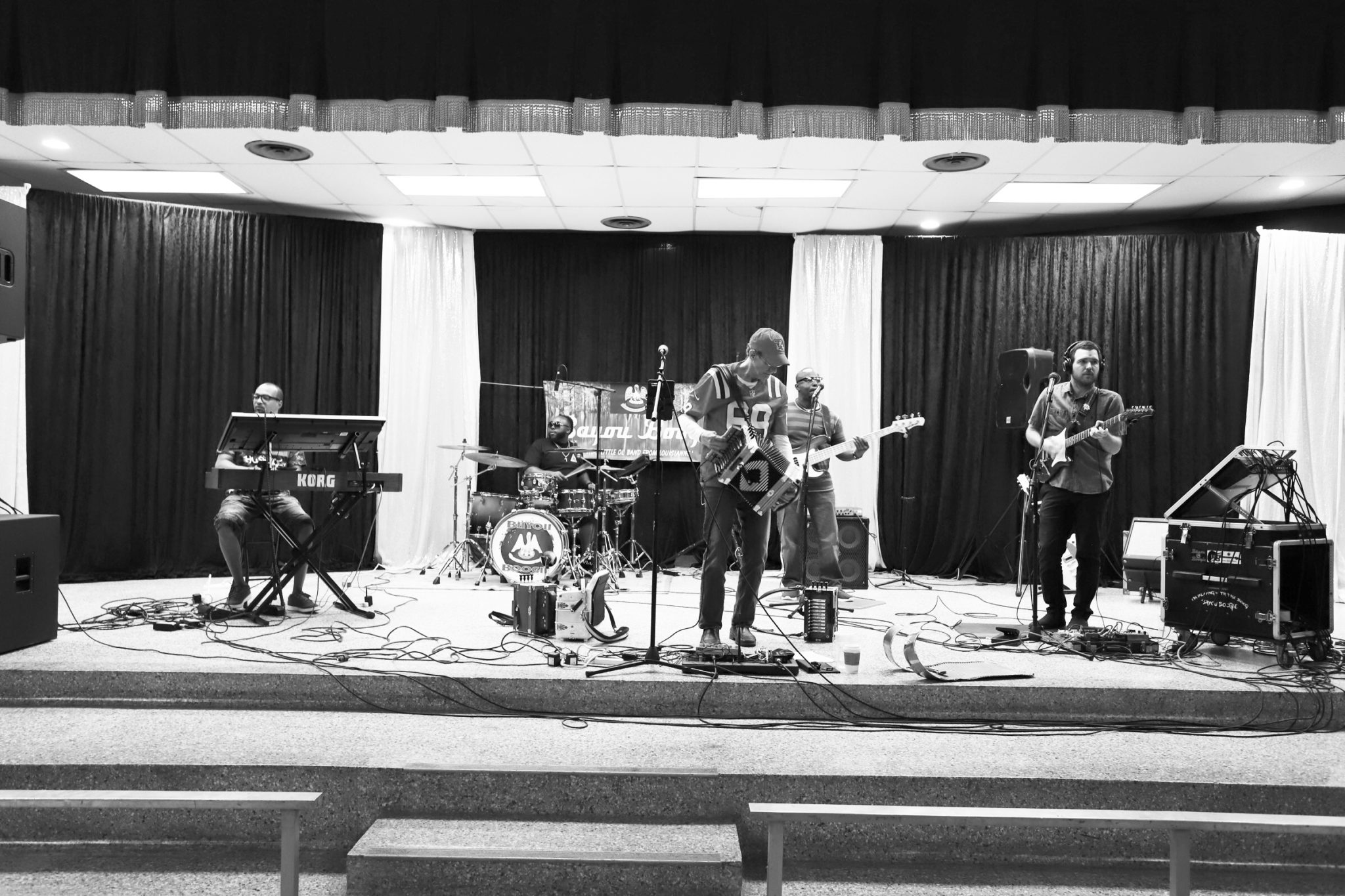 Special to the Minden Press-Herald
The Springhill-North Webster Chamber of Commerce held its annual banquet commemorating their 65th year serving our area businesses on Thursday, April 25, 2019. The crowd of approximately 265 people enjoyed dining to a delicious meal prepared by Little Frenchie's Fixins and Kristina Marshal Kreations while listening to the zydeco music of Pat Mason and Bayou Boogie. The entertainment of Pat Mason was made possible by the sponsorship of Citizens National Bank.
Chamber Manager Ronda Taylor welcomed everyone and thanked each of the twenty-five sponsors for their support. Mayor Ray Huddleston had the honor of recognizing all the visiting dignitaries and special guests that attended. Dr. Jonathan King, pastor at Springhill United Methodist Church gave the invocation and Board Member Will Whitehead led the crowd in the Pledge of Allegiance.
Chamber President Kindle Masters introduced the 2018-19 Chamber of Commerce Board of Directors Officers: Vice President Treasurer Todd Winkler from Citizens National Bank, Jennifer Rader from Louisiana Homecare, Will Whitehead from Edward D. Jones Investments, Terry Shelton from Carter Credit Union, Past President Nikki Reeves for Carter Credit Union, Stan Vaughn for Tractor Supply and Kim Umphries from Professional Home Health. Kindle also introduced the incoming board members for the 2019-20 year: Jackie Johnson from Springhill Art League, Haynes Dodson of Pace Insurance Managers, Johnny Edens of Stitch Graphics, Tim Mouser from Springhill Medical Center, and Shelia Bankhead from North South Contractors.
Incoming President Todd Winkler began his duties by presenting outgoing President Kindle Masters with a crystal gavel. Todd addressed the crowd about his vision of working together with our city officials and promoting our area and our area businesses. He then began the awards part of the evening by introducing a friend or family member as they came to read a bio about the award winners. Outgoing President Kindle Masters presented the awards to each of the winners. The 2019 winners are as follows: Business of the Year-Tractor Supply, The Civic Service Award – Piggly Wiggly Steak Cook-0ff, Ambassador of the Year – Main Street Director Amber Cobb, Businesswoman of the Year – Nikki Reeves, and Businessman of the Year – Cody Goodwin.
Chamber Manager Ronda Taylor would like to thank the following for making the night a success: Citizens National Bank, The Chamber Board, President Kindle Masters, our sponsors, the City of Springhill, Main Street Manager Amber Cobb, Mayor Ray Huddleston, Springhill Medical Center, Smith South Central Sales, Little Frenchie's Fixins, Kristina Marshall Kreations, Stitch Graphics, M & M Floral, Thunder Live Productions, Pat Mason and Bayou Boogie, Andy Rolen and Springhill Police Department.
The chamber hosted a raffle for a Griddle Cooking Station and Tool Kit donated by Tractor Supply Company. The lucky winner was Ashley Haehn.