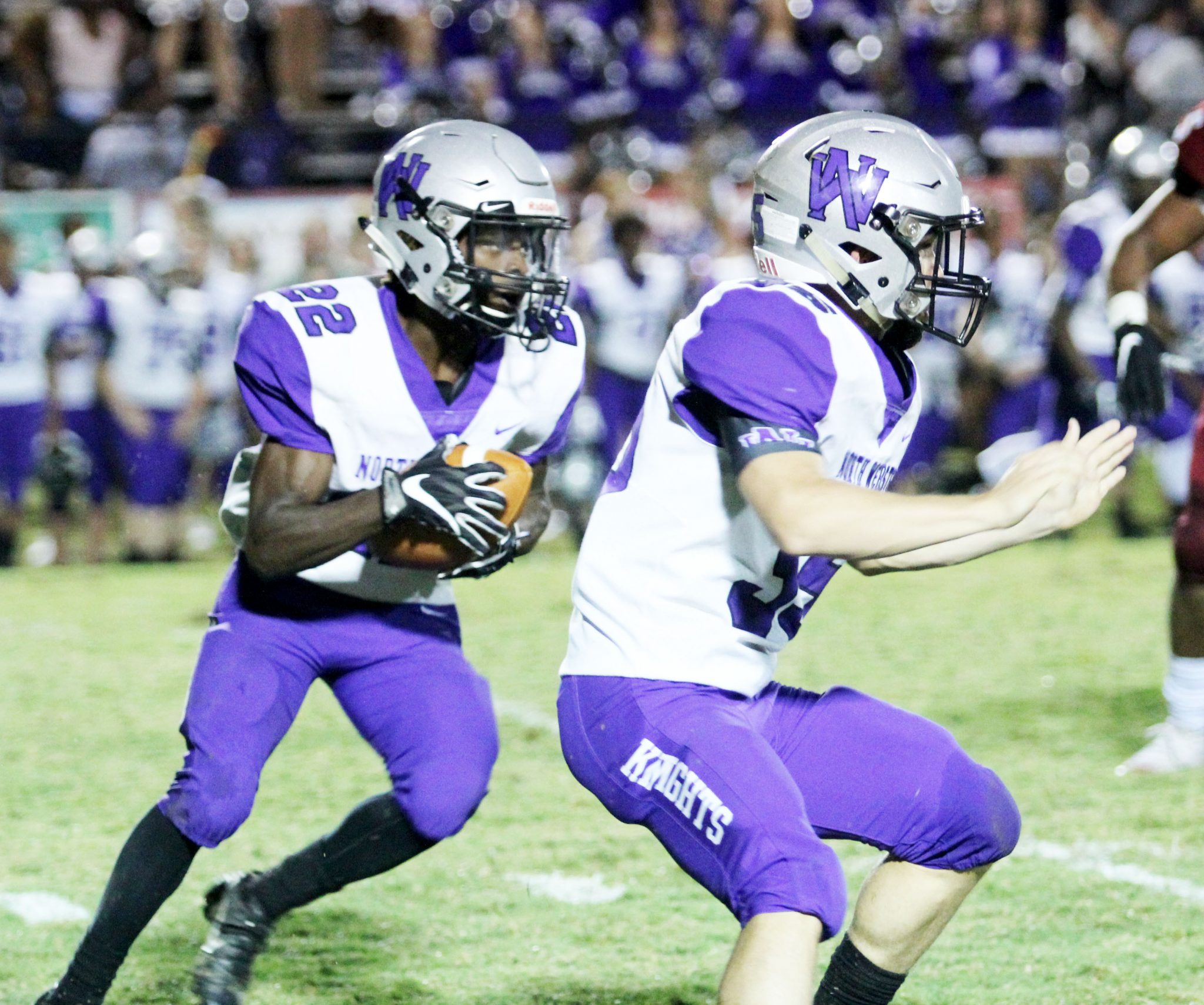 North Webster fell to 2-3 after a 45-19 home loss to North DeSoto on Friday night in Springhill.
"We had mistakes early on, had a quarterback change at halftime," North Webster head coach John Ware said. "We clawed our way back into it though and made a game of it."
The Knights fell down 28-7 before getting the score within two possessions before halftime.
North Webster scored to open the second half, but couldn't convert the two-point conversion and trailed 28-19.
After that, the Knights struggled to contain a strong North DeSoto team, and the Griffins picked up a few scores with the time dwindling.
"The score doesn't really tell the whole story," Ware said. "But, we didn't tackle very well and couldn't get consistent offensively."
North Webster opens district this Friday against Bossier (5-0).
"Our first district game will be against a tough opponent," Ware said. "They have a lot of confidence and they haven't lost yet.
"But I think we are battle-tested and ready for the challenge."