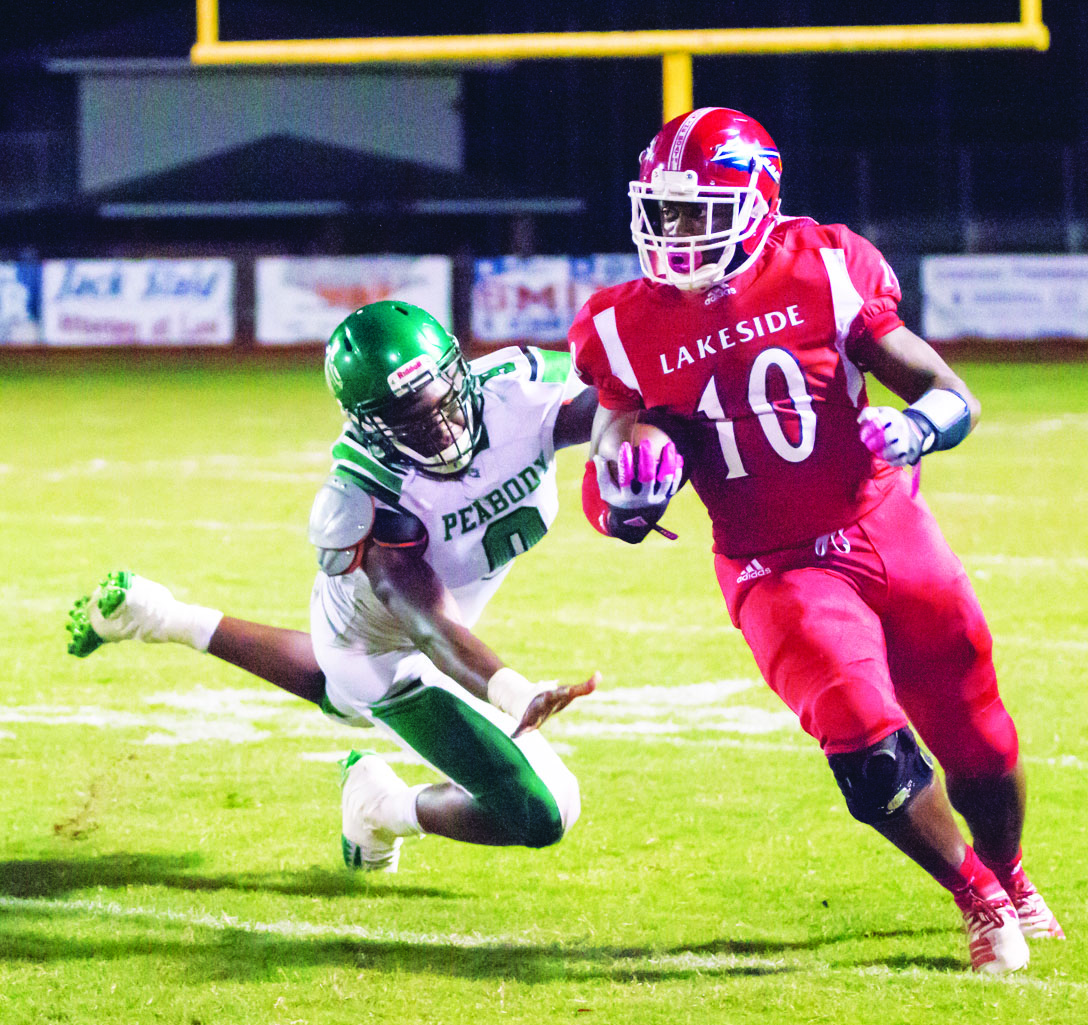 Lakeside suffered another defeat to a big school with a 50-28 loss on Friday night at Lakeside for homecoming.
After alternating the lead in the first half, the Warriors shot themselves in the foot in the second half and couldn't get back into the game after falling behind by 14.
"We knew going in that we would have some places we could hit them," Lakeside coach Mike Santelices said. "But Peabody adjusted, and it is tough to beat a team that athletically gifted straight up."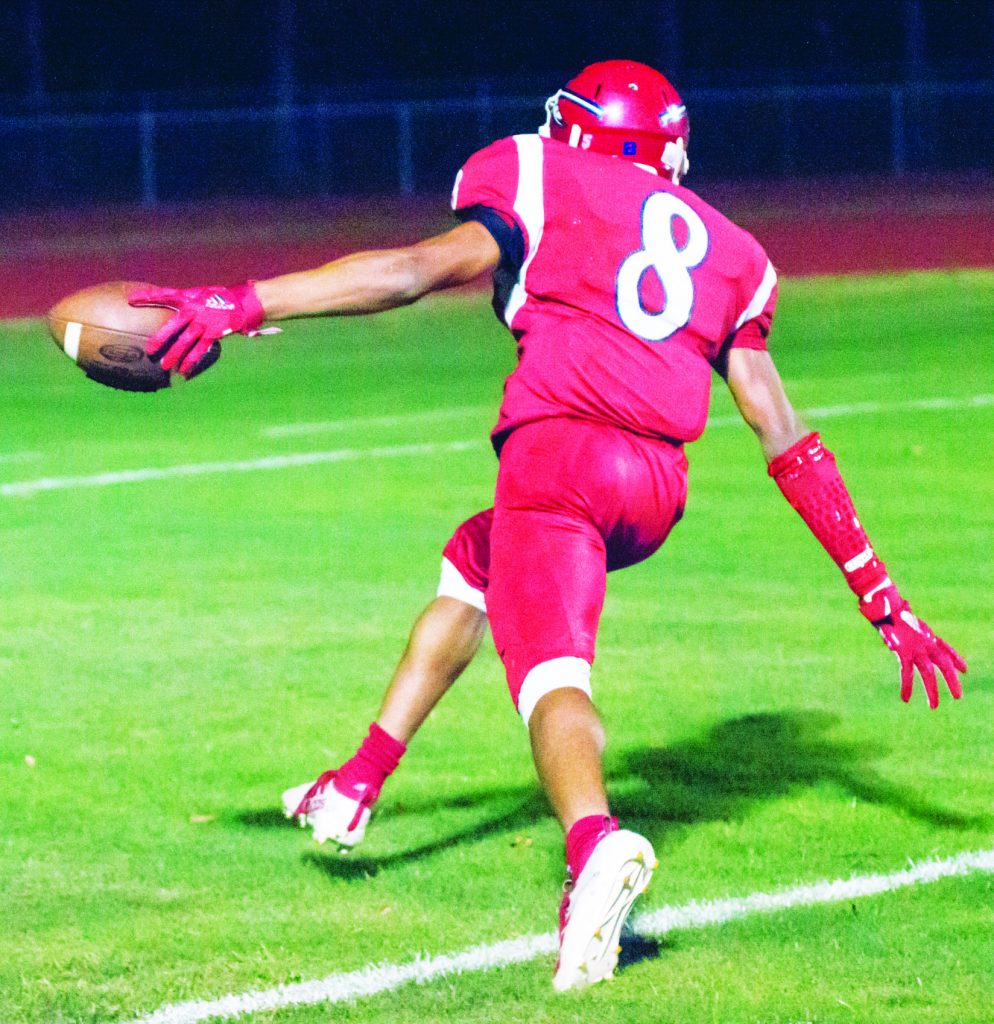 Lakeside had issues with penalties all night, racking up over 100 yards in flags.
"That type of self-inflicted stuff is a back-breaker for us," Santelices said. "It's hard to win giving away that many yards."
Jordan Preuett threw for 205 yards on 13-for-24 passing with two touchdowns and one interception.
Lakeside put up points against the tough Peabody defense, but couldn't find a way to contain them on the other side of the ball.
"It was hard to stop them on defense," Santelices said. "They are a good team. The score doesn't really indicate how close of a game it was. We had a number of chances to win.
Lakeside was heading into score down 28-14 heading into halftime, but missed the chance to score and went into the break down 14.
"We had our chances to win," Santelices said. "We could have beaten them, but we just have to get better."
Tim Ary led Lakeside with nine tackles.
Jocquez Lott and Zach Sumlin continued their dominance running the ball, creating a two-headed monster that is tough to stop on the ground when healthy.
"Zach just gets better and better the more touches we give him," Santelices said. "He is so tough to bring down, and he's very fast."
The Warriors have a week off from competitive play before squaring off with North Webster in two weeks in a Webster Parish grudge match.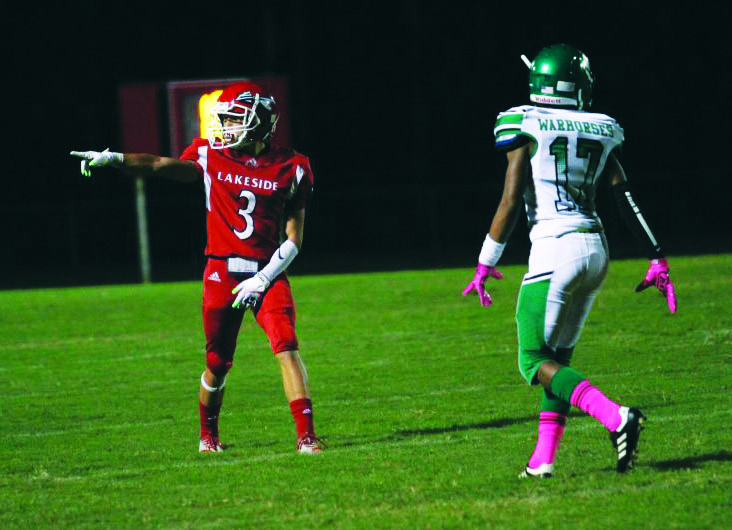 "We are already watching them on film, and they are very good," Santelices said. "They are well-coached and athletic. They have a bunch of players returning that are All-State caliber weapons. It will be a tough game."
Both teams will be desperate for a win.
Lakeside falls to 1-4 this season.