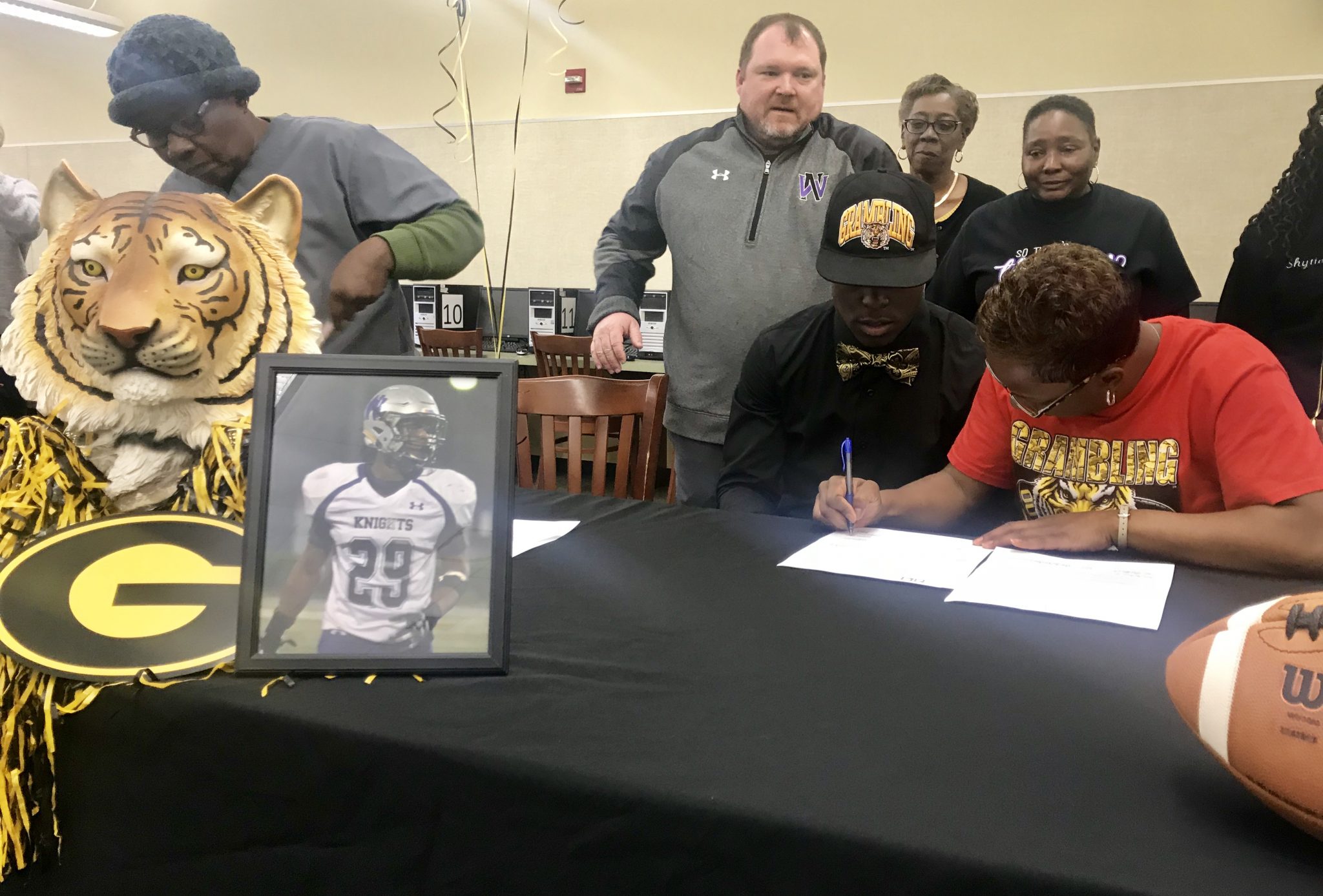 North Webster senior athlete TJ Hawthorne took out his retainer, listened to some encouraging words from North Webster Principal Jeff Franklin and put pen to paper, officially signing with who he said was his "dream school," the Grambling State University Tigers.
Hawthorne announced his intentions at an intimate ceremony inside the North Webster High School Library with coaches, friends and teammates in attendance. In an interview with KTBS Tatum Everett following the signing, Hawthorne said he will play safety for the Tigers, adding that he's been a lifelong Grambling fan.
"That's my dream school," Hawthorne said, noting that when he received his offer he committed on the spot.
Hawthorne praised head coach Broderick Fobbs and defensive coordinator Everett Todd as well as Grambling's success on the field since Fobbs arrival.
Grambling is getting a great player in Hawthorne, a two-time all-district, all-area and all-parish athlete who split his snaps between running back and wide receiver, while also proving explosive in the kick and punt return game. His athleticism should translate well to the defensive side of the ball, where Hawthorne also played plenty of snaps during his three-years as a starter for the Knights.