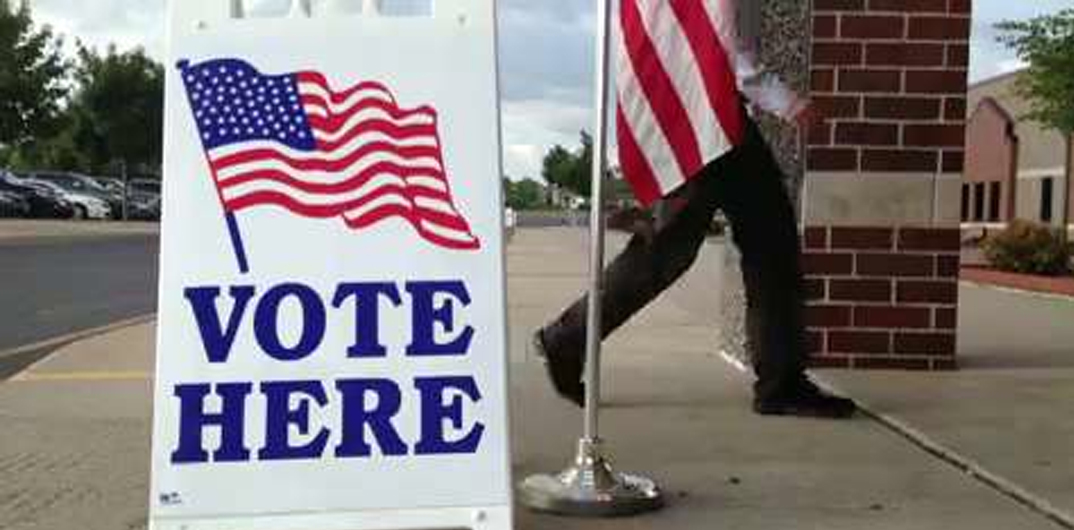 (The Center Square) – U.S. Sen. Bill Cassidy has been reelected to a second term, easily winning outright in the first round against 14 challengers and avoiding a runoff.
Meanwhile, every Louisiana incumbent in the U.S. House of Representatives secured an early victory Tuesday night by cracking the 50 percent threshold needed to win in the first round, with one House race left to be decided in December.
As a Republican incumbent in a red state, Cassidy was heavily favored to win. The only question for his campaign in Tuesday's nonpartisan open primary, in which every candidate competes on the same ballot regardless of party, was whether he would get more than 50 percent of the vote and avoid facing the second-place finisher next month.
With a handful of Democrats in the race, most of the Democratic donations and high-profile endorsements went to Shreveport Mayor Adrian Perkins. Gov. John Bel Edwards backed his candidacy, and former President Barack Obama recorded a message of support for Perkins.
Cassidy, a medical doctor, served in the Louisiana Legislature and the U.S. House of Representatives before knocking off former Sen. Mary Landrieu in 2014. He emphasized health care, support for President Donald Trump, and allegiance to Louisiana's energy industry.
Perkins is a West Point and Harvard Law School graduate who served three tours in Iraq and Afghanistan, earning the rank of captain and a Bronze Star, and was elected mayor in 2018 in his first run for office. He criticized Cassidy for the senator's "crusade" to repeal the Affordable Care Act and voting to fill a Supreme Court vacancy only days before the election.
"I'm a problem solver," Cassidy told his supporters once his first-round victory was assured. "I don't go to Washington to have something listed in my obituary that he was a senator. I went to Washington to try to do something good for my state and for my country."
The only drama in Louisiana's congressional races was in northeast Louisiana's 5th District, where Congressman Ralph Abraham's decision not to run for reelection left the seat open. Luke Letlow, who was Abraham's chief of staff for all three terms, emerged as the clear frontrunner.
Sandra "Candy" Christophe, a Democrat who is a social worker and addiction counselor, held an early lead for second place. But as the votes were counted, Republican state Rep. Lance Harris inched ahead, edging out Christophe for a spot in the December runoff by 456 votes in a race with almost 310,000 voters.
The runoff election will be held Dec. 5.
Republican Minority Whip Steve Scalise easily outpaced two challengers in his 1st District, which includes suburban New Orleans and part of southeast Louisiana's bayou region. Democrat Cedric Richmond, who represents New Orleans proper and part of the Baton Rouge area, emerged victorious in a six-candidate field.
In southwest Louisiana's 3rd District, Republican Clay Higgins ran away from three challengers to win reelection. In northwestern Louisiana's 4th, Congressman Mike Johnson easily retained his seat over three challengers.
Congressman Garret Graves, a Baton Rouge Republican, cruised to a victory in a four-candidate field. His 6th District includes most of the Capital Region and part of southeast Louisiana's bayou region.
Louisiana voters rejected two of the seven constitutional amendments that were on Tuesday's ballot.
Amendment 4 sought to limit the potential growth of state spending. Amendment 5 would have created a new tax break for local governments to offer manufacturers. Both were voted down.
Current law includes a spending limit that compounds each year and seldom comes into play during the budget process. Amendment 4 would have capped annual spending growth at 5 percent and added other factors meant to make the limit more restrictive.
The changes would not have cut the state's budget but might have made it more difficult for lawmakers to increase state government spending. Lawmakers would have been able to lift the cap with a two-thirds vote in both chambers, so if a majority of legislators wanted to spend enough to exceed the cap, a minority would have been able to block that effort or demand concessions in exchange for their votes.
Amendment 5 drew the most opposition of any amendment on the ballot. It would have created a new process for local taxing authorities to negotiate deals with a manufacturer to make payments in lieu of property taxes (PILOTs) the company otherwise would owe. In theory, local governments could let the company pay less in property taxes as an incentive to move to their jurisdiction or expand there, while using the up-front money for infrastructure or other immediate needs.
Supporters said the new form of PILOT could be an economic development tool for local governments that is more flexible than the state's Industrial Tax Exemption Program. Critics, such as the left-leaning group Together Louisiana, saw it as yet another avenue for corporate tax breaks that shift the tax burden onto regular citizens.
Voters approved the other five amendments, including:
Amendment 1: Establishes that abortion is not a protected right in the state constitution.
Abortion is not currently protected by the state constitution, so there is no immediate impact on abortion rights in the state.
Abortion opponents want to ensure the constitution's other rights, such as those regarding due process or privacy, are never interpreted in a way that protects abortion rights if Roe v. Wade is struck down. The amendment includes no exceptions for rape, incest or to protect the life of the mother.
Amendment 2: Changes how property taxes on oil wells are assessed by allowing the well's production to be a factor.
While low-producing wells may be taxed less, more productive wells could be taxed more. Supporters say overall, taxes on wells won't go up or down, though the local impact may vary depending on the parish.
Amendment 3: Allows the Budget Stabilization Fund, better known as the "rainy day" fund, to be used to pay for state costs incurred during a federally declared disaster.
The fund historically has been a savings account that lawmakers used to plug holes in the state budget when revenue falls short. As is currently the case, at least two-thirds of lawmakers in both the House and Senate would have to approve drawing down the fund, and no more than one-third could be spent at a time.
Amendment 6: Raises the income threshold to qualify for a property tax assessment freeze.
Currently, property tax assessments are frozen for residents 65 or older, the disabled, and surviving spouses of military members killed in action, though they must have $77,030 or less in annual income to be eligible. Amendment 6 would raise the income limitation to $100,000, which would be adjusted for inflation starting in 2026.
Amendment 7: Creates a dedicated trust fund for unclaimed property.
Louisiana's unclaimed property fund consists of abandoned financial assets such as old checking and savings accounts, unpaid wages, securities, life insurance payouts, uncashed checks, and the proceeds of safe deposit boxes. Historically, lawmakers have spent money left in the fund at the end of the fiscal year.
Amendment 7 calls for the money to be put into an interest-earning fund. Lawmakers will be able spend the interest but not the principal.
Also on Tuesday, voters in most Louisiana parishes approved legalizing sports betting in their areas, though it won't actually be legal anywhere in the state for a while. Lawmakers next year will have to set up the regulations and tax rates.
David Jacobs, Staff Reporter for the Center Square, is a Baton Rouge-based award-winning journalist who has written about government, politics, business and culture in Louisiana for almost 15 years. He joined The Center Square in 2018.