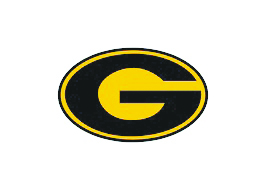 NATCHITOCHES — The Grambling State University baseball team led 2-1 through five and a half innings, but a four-run sixth inning helped propel Northwestern State past the Tigers 6-3 on Wednesday afternoon at Brown-Stroud Field.
GSU starting pitcher Roy Peguero had a solid outing, giving up one run on four hits, with three strikeouts and a walk, in five full innings of work. Michael Mims III (0-1) was charged with loss, tossing 0.1 innings, surrendering four runs on five hits.
John Garcia led the Tigers at the plate, going 2-for-3 and notching his team-leading 18th RBI of the season. Shemar Page and Jarficur Parker also drove in runs for Grambling State (7-14 overall, 2-1 SWAC).
Northwestern State's Andrew Cossio (1-0) picked up the win, working one inning, allowing one run on one hit.
After a scoreless opening four innings, LaMarcus Jones put the Tigers on the board with a sacrifice fly to right field, giving GSU a 1-0 lead in the top of the fifth inning.
Northwestern State (10-11) responded in the bottom of the inning with a sacrifice fly of its own, knotting the game at 1-1.
NSU took advantage of a pitching change in the seventh inning, scoring four runs on five hits, including a leadoff solo home run, to climb on top 5-2
Shemar Page notched an RBI, scoring Jarficur Parker on a fielder's choice, cutting NSU's advantage to 5-3 in the top of the eighth.
Grambling State next travels to Baton Rouge for a three game weekend series at Southern University with game one starting at 6 p..m on Friday.