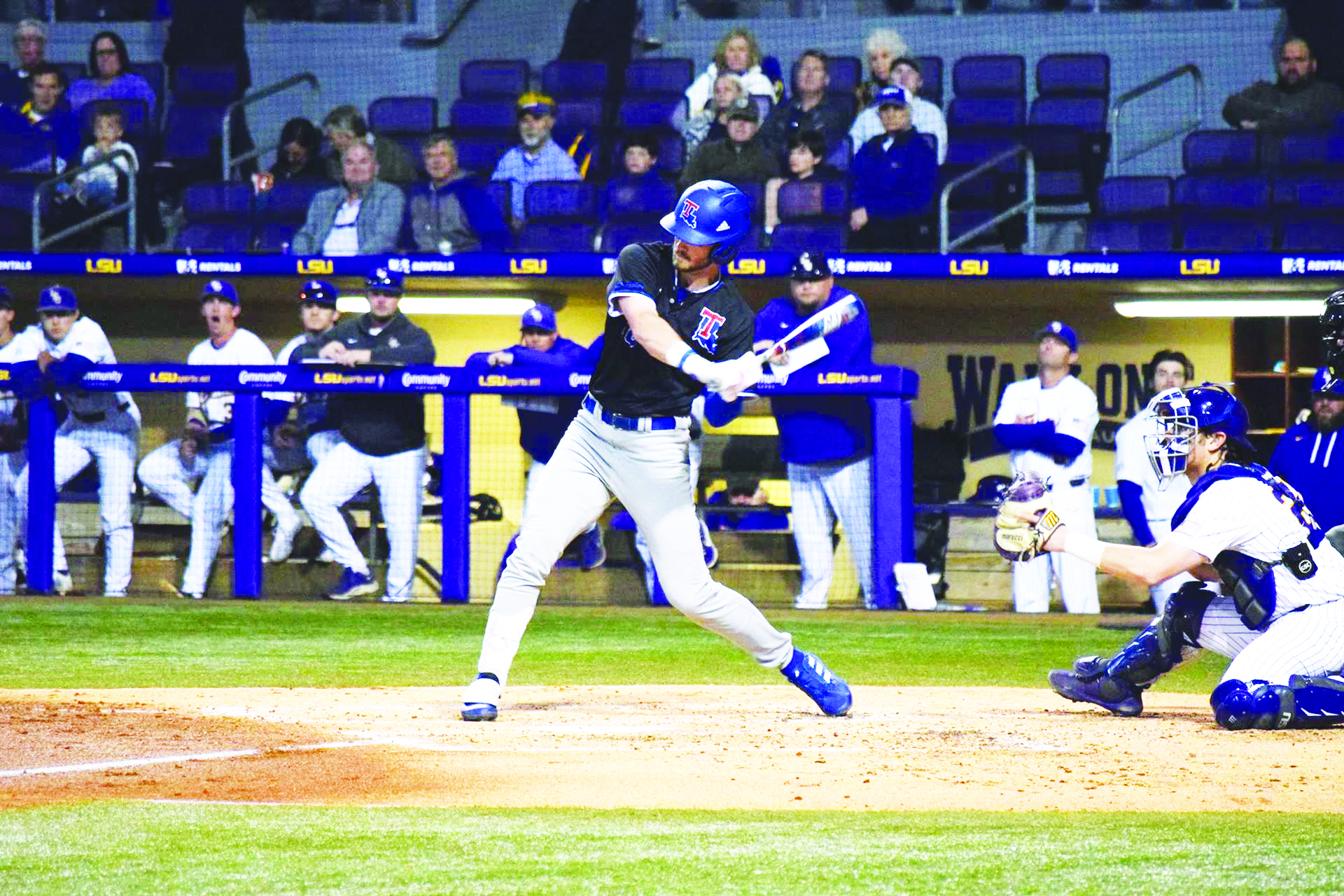 BATON ROUGE — Louisiana Tech broke out the brooms Wednesday night as the Bulldogs outlasted LSU 7-6 in 12 innings to complete a season series over the Tigers in Alex Box Stadium at Skip Bertman Field.
Tech (15-6, 2-1 C-USA) took an early lead with a three-run first inning. Taylor Young led off with a hard-hit single to center extending his on-base streak to 15 before Cole McConnell followed up with his fifth double of the season. Jorge Corona brought in the first run with a single before Adarius Myers blasted a two-run triple to put the Bulldogs up 3-0.
Tech added a run in the second on a sacrifice fly from Steele Netterville.
The Bulldogs plated two runs in the top of the ninth to tie the game at 6-6 thanks to an error and three walks given up by LSU. Tech's offense went hitless from the second inning with no outs until Young hit a double down the left field line in the 11th inning.
"We kind of went dead offensively between the third and the ninth," said Tech coach Lane Burroughs. "We really did not take good swings. There were a lot of punch outs tonight; 20 by both teams. There were some good arms out there too. When they took the lead, we could have easily cashed it in because we weren't doing much. Taylor's (Young) at-bat there at the end drawing a walk. I think people need to know too that when he rolled over on his hand in the field, it may have broken."
In the 12th inning, Tech's Jackson Lancaster doubled over the LSU centerfielder's head to make a little noise. Bryce Wallace worked a seven-pitch walk. Riggs Easterling then worked a walk. With the bases loaded, Young earned a walk after going down in the count 0-2 to bring home Lancaster and the game-winning run.
Greg Martinez made his second start for Tech and was dominant through the first four innings striking out six. The right-hander held the Tigers scoreless until facing trouble in the fifth.