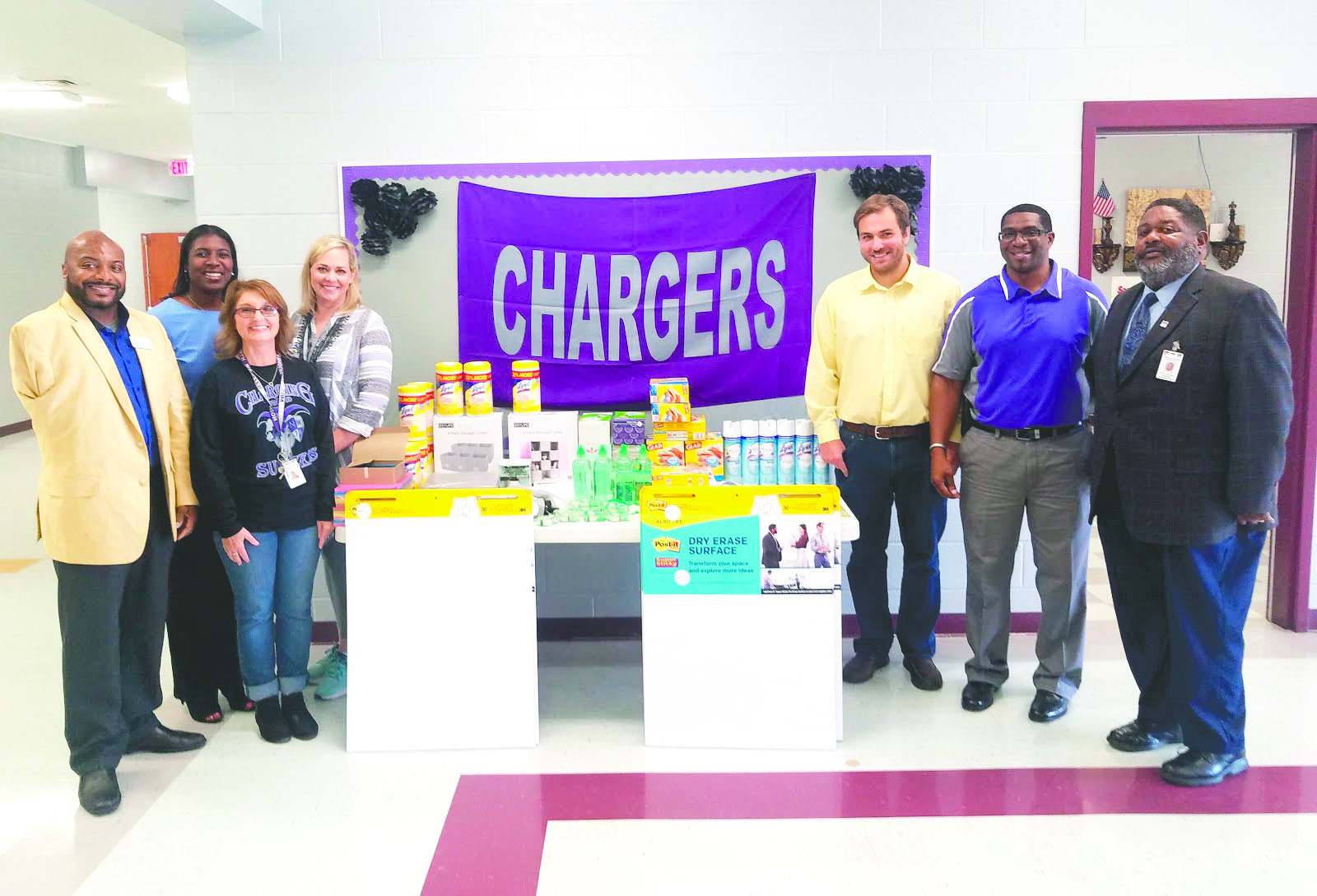 SAREPTA – North Webster Junior High school received quite a "welcomed blessing" this past Friday, from the generous people of Healthy Blue.
Healthy Blue of Louisiana is a health plan – or insurance company – for Medicaid, having over 160 hospitals to choose from and working with over 13,000 doctors across the state, and they have chosen to donate school supplies as a way to "give back".
The initiative has been dubbed The Teacher's Closet, and they donate everything from Lysol and other cleaning supplies to storage cubes and dry erase boards.
"What we wanted to do is just to make these resources available, because we know that at times teachers come out of their own pockets for these items," said Healthy Blue representative Rashad Bristeaux. "So we came up with the Teachers Closet, and leave these items for teachers to use at their own discretion for the continued education of Louisiana's young scholars."
Accepting these gifts on behalf of NWJH were Mr. John Slattery, Mrs. Tina Hughes, Mrs. Renee Cooper, and Principal Leroy Hamilton.
"Our teachers here at NWJH work extremely hard and invest so much of their personal time into our students," said Hamilton. "The Healthy Blue Teacher's Closet is a great way of making teachers feel appreciated while providing useful resources, and we are extremely appreciative."