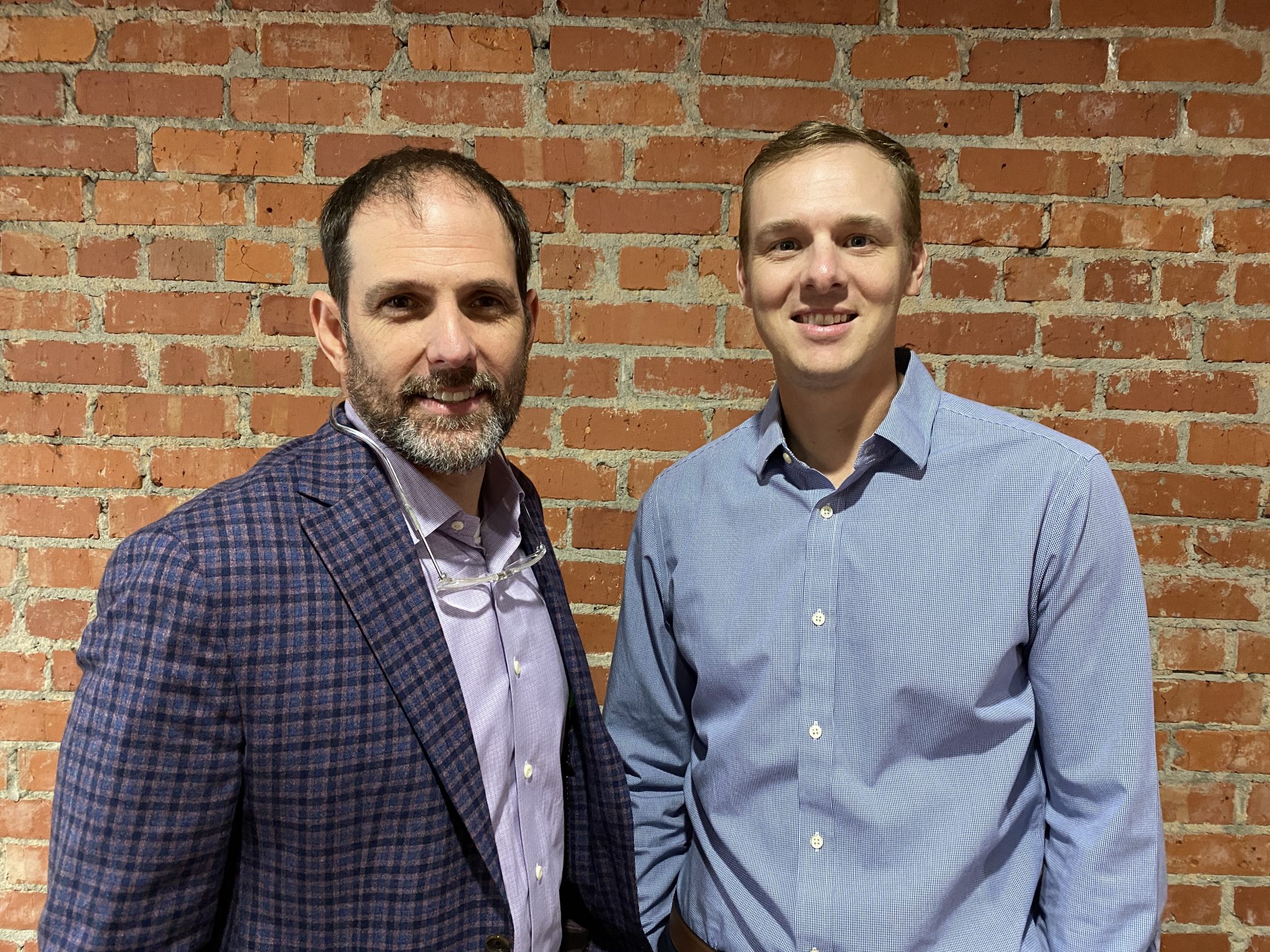 Orthopedic Specialists of Louisiana held a seminar at Geaux Fresh in downtown Minden on Friday. The focus of the seminar was on ankles, shoulders, and knees.
Dr. Stephen Cox spoke about how arthritis affects the ankle and how ankle replacement surgery has evolved since the 1980s. He stated that arthritis caused by previous injuries was the leading cause of ankle replacements.
"80% people develop arthritis in their ankle because they've had a previous trauma — they've had a previous ankle fracture or they've had multiple ankle sprains at a younger age," said Dr. Cox.
If you've ever experienced an ankle that is stiff when you first get up but that loosens up as you walk, you might have some arthritis in your ankle.
"When does ankle arthritis hurt?" asked Cox. "Well, mainly with activity, whether that's walking activity or more strenuous activity. A lot of times people with arthritic pain notice a lot of start-up pain. They've been sitting, resting, doing something, and they get up and are like, 'Wow. It takes me 10, 15, 30 steps to get going and then things loosen up,' and then they do pretty good for a little while, and then as they do more and more it comes back. It's a cycle of getting stiff then loosening up, and then you get stiff again."
There are a number of treatments to reduce the pain of arthritis including anti-inflammatories, physical therapy, and steroid treatments. If or when these fail to manage the pain, surgery is often an option.
"When is it time to think about surgery?" asked Cox. "For most people, you'll know when it's time to have surgery — when it affects your life enough from either the pain or the limitations on what you can do. Most of this is a quality of life issue. In my practice, the average age is probably about 58-60 when people get ankle replacements."
While the ankle replacements of the 80s and 90s did not hold up well over time, the latest evolution in ankle-replacement technology has greatly improved with about 90% of people who received one 10 years ago still going strong.
Next, Dr. Andrew Patton spoke about shoulder surgery and knee replacements.
"The most common diagnosis [for shoulders] is probably a rotator cuff tear," said Dr. Patton. "That's the bulk of my shoulder practice. But a close second is arthritis."
"What my job is, when you come in to see me, is to not only find out what the problem is but to educate you on why you have it and to give you the lay-of-the-land on moving forward," said Patton. "Knowledge is what you want so that everybody's on the same page, and you know what your options are."
Some things to look for are an inability to raise your arm above your head as well as having significant weakness in your arm. Initial treatments include anti-inflammatories, physical therapy, and activity modification. If these do not work, surgery may be an option.
Patton also discussed some causes of knee pain.
"Some of the most common causes of knee pain are patellofemoral syndrome (knee cap does not align properly with the femur), bursitis (inflammation of fluid-filled sack), IT band syndrome, and more traumatic injuries such as ACL tears and meniscus tears, as well as patellar tendonitis and osteoarthritis."
Osteoarthritis is the gradual wearing down of cartilage over years. In a knee replacement, or any joint replacement, the joint's surface or cartilage are replaced with metal and plastic. Orthopedic Specialists use CT scans to plan placement and other details of the new joint.
"One of the good things that we have is that we operate at a specialist hospital," said Patton. "The nice thing about this is that everybody there is either an orthopedic patient or a spine patient. All of our staff are very familiar with the protocols of how we rehab our patients and how we work them up ahead of time, so there's no question of 'what do we do with this.' In addition, no one next door is having their gallbladder removed, so you're decreasing your likelihood of infection. We have pretty much a trace infection rate; that's one of the things we're really proud of."
Another thing they are proud of is how accessible they are. It is possible, if you have an acute injury, to be seen the same day you call. For issues that are less urgent, they still try to schedule patients within the week.
And for post-op issues, they're only a phone call away as someone is always on-call.
"Every patient, post-op, has a number to call us," said Patton. "It's not like you need to go to your local ER. We actually prefer it if you let us know. Don't be afraid to call."
"If there's a patient who needs to be seen, we'll see them," added Cox. "And if they need to be admitted, we'll put them in the hospital. We don't have an emergency room, but if someone happens to have an issue and they get admitted somewhere else, we can transfer them into our hospital."
With a clinic in Bossier and another at their hospital in Shreveport as well as 10 surgeons on staff, Orthopedic Specialists of Louisiana offers a host of services for your orthopedic needs.