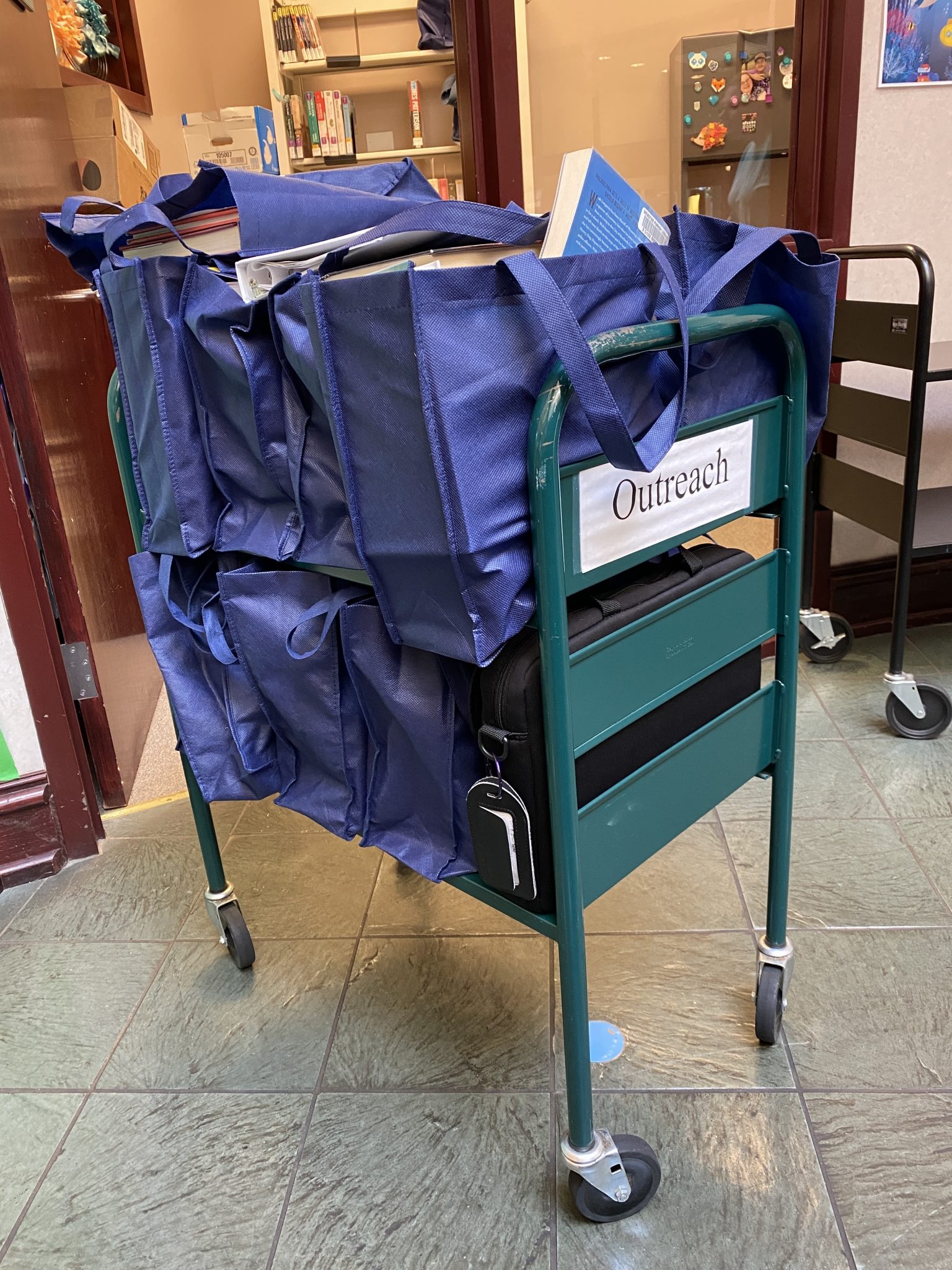 The Minden and Springhill branches of Webster Parish Library offer a service called Homebound Delivery which delivers library materials to people in their homes. This service occurs every other Wednesday and is the basis of the Outreach Program.
Individuals can contact those branches to either get set up for a one-time delivery or to be put on the two-week rotation. "Once they're set up, they can sign up for the two-week rotation where I pick whatever they get," said Kathryn Pevy, Outreach coordinator at the Minden branch. "I have a notebook where I keep what they like and how much stuff they want to get every time. They tell me their interests, and I pick the stuff that they get. Every other Wednesday, I load up and go to their houses."
The exchange of books and other library materials happens via the swapping of library tote bags. Bags containing books that the individual is done reading are left out for Pevy to collect, and she leaves other bags containing the new selections in their places. Specific materials can be requested the day before deliveries, but they may not be available at that late date. Many people just leave notes with requests for Pevy in their bags.
Pevy has 15-20 regular stops for Homebound Deliveries plus she also makes regular deliveries to Town & Country, Savannah Court, and Red Oak Villa. She covers the southern part of the parish, while her counterparts in Springhill, Sharlett Troquille and Renee McCluskey, cover the northern part of the parish.
Pevy reaches out beyond delivering books by also going to the Council on Aging, Town & Country, Savannah Court, Meadowview, and Best Care Journey (Maple Community Home comes to her) to play Bingo as part of her Outreach Program. Bingo prizes are usually things like body wash, hand soap, lotion, or toothpaste. "It's not a lot, but you use it up," Pevy said. "And some people may not see family or get stuff like that."
Pevy took over the Outreach Program in February 2021, and she knows that she is making a positive impact on people's lives. "I do love my Outreach, and they look forward to seeing me," said Pevy. " They're my people."
If you are interested in using this program or in volunteering to help, contact either the Minden or Springhill branch of Webster Parish Library.