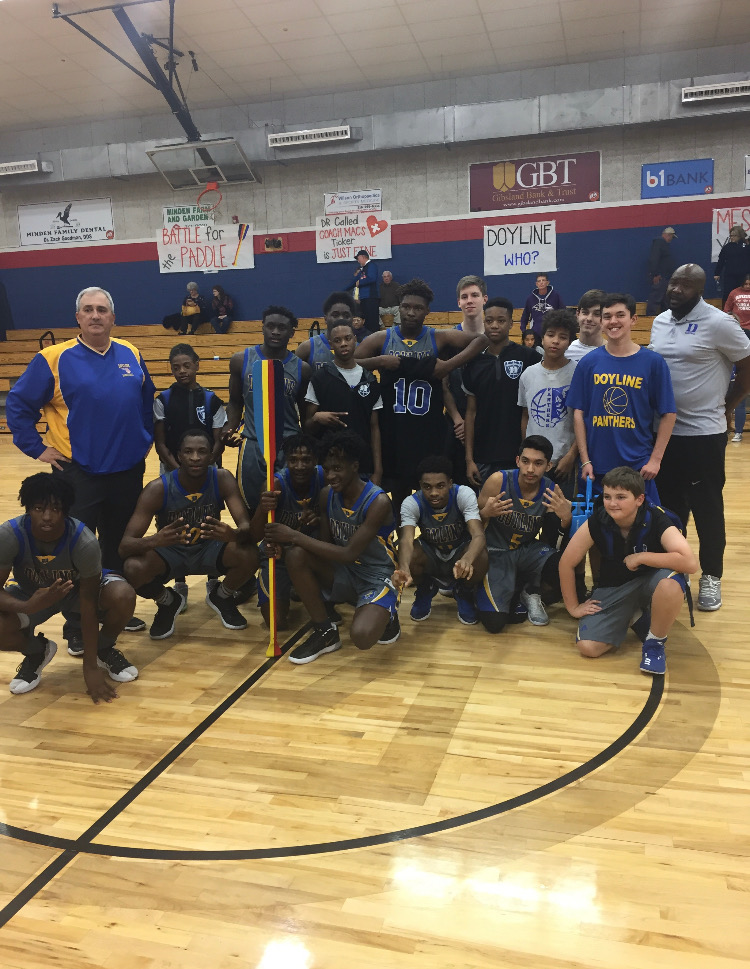 Doyline continued their impressive run to start the season by beating Lakeside 68-50 on the road in front of a packed crowd in Sibley.
"It was a great atmosphere for a basketball game, both student sections were very loud," Doyline coach Michael Normand said. "Lakeside definitely has my respect, they played their tails off."
Jamaria Clark led Doyline with 23 points as he exploded for four three-point bombs to push the Panthers (5-2) over the top.
"Obviously Clark's shooting was huge for us," Normand said. "I've said it privately and I'll say it publicly now: I think he's the best freshman in the state."
Decari Markray had 12 points for the Panthers.
Lakeside still has multiple players playing football that will be integrated into the basketball program after football season, but the Warriors showed plenty of signs of life in the loss.
"That is a very good Doyline team," Lakeside coach Marlon McDaniel said. "It was a 24-quarters team vs. a 0-quarters team, and that showed. We have to learn to weather the storm."
Lakeside will host the Lakeside Tournament beginning on Wednesday.