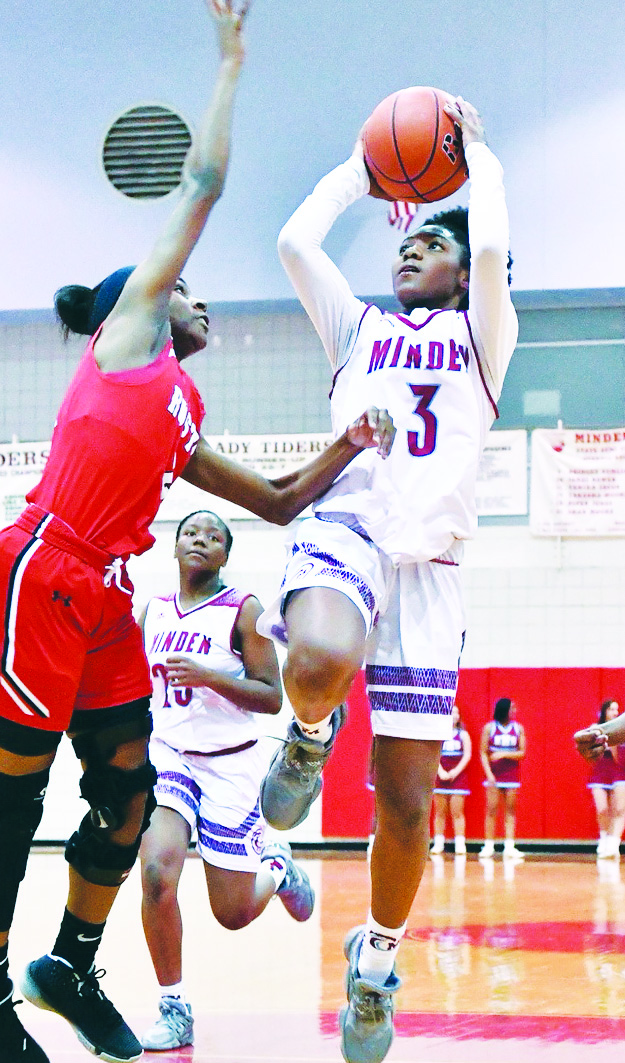 Following up last season's 30+ win total and spot in the state semi-finals was never going to be an easy task, especially considering that the Lady Tiders lost five seniors from that team.
But the 2019-20 Minden girls basketball team has already accomplished something last season's team didn't by beating Ruston on opening night 47-43 at The Palace.
"We competed hard throughout the entire game and played hard-nosed defense," Minden head coach Jacob Brown said. "We were patient offensively and worked together to focus on the details and get the win."
Minden (1-0) was led by the lone returning starter from last season's team, Janiya Reed, who had 16 points to lead the Lady Tiders.
"In the first half, we had opportunities to push our lead up more but we didn't take care of the ball at the end of the half," Brown said. "We have to just keep working at it and keep getting better as a team."
Shakayla Carter hit a big three to stop a run by Ruston in the second quarter and finished with 12 points.
Shaniah Washington had nine points for the Lady Tiders.
Minden will play Arcadia in the Lakeside Tournament on Wednesday at 3:30 p.m.