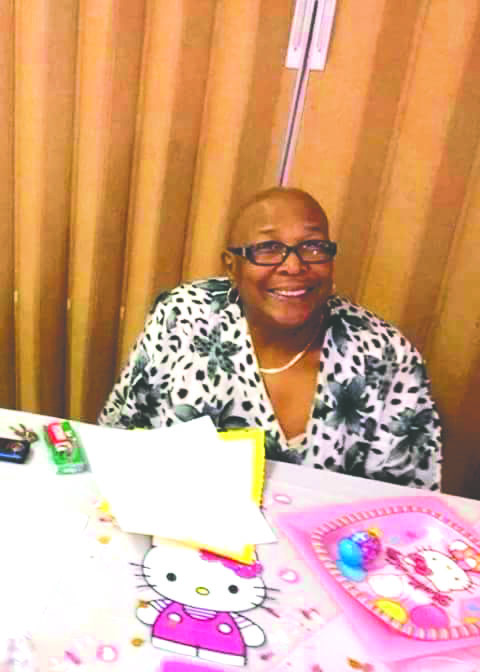 Celebration of Life Services for Pearlie B. Brown will be held Saturday, December 14 at 10:00 A.M. at the Greater Blessings Church of God In Christ with Elder Chris Jones, officiating.
Pearlie B. Smith Brown was born December 10, 1939 in Heflin to Booker T. Smith and Pirllier Love Smith. She was the first of thirteen children born to this parentage. Everyone knew her as "Pig".
She loved God and confessed her faith in Jesus daily. She was gifted with her hands in gardening, and avid reader of the Bible, worked crossword puzzles, solve jeopardy questions, and loved to laugh, laugh, laugh.
She departed this earthly life on December 6, 2019 at her residence. Pearlie Brown was preceded in death by her parents; her husband, Lawrence Brown; sisters, Mattie Coleman and Rose Marie Smith; and brothers, Buster Smith and Benjamin Smith.
She leaves to cherish her precious memories: two sons, Stevie Smith of Minden and Superintendent Alvin Lewis (Demetra) of Heflin; one daughter, Cartesia Delaney (George) of Sibley; seven grandchildren; ten great grandchildren; two brothers, Elijah Smith and Rocky Lane Smith (Sharon); six sisters, Eixe Mae Cooper, Annie Smith, Bernice Jones, Mary Ann Wright (Charles); Gussie Wilson, and Climidy Singleton (Darryl); and a host of relatives and friends.
Visitation will be held Friday, December 13th in the chapel of Kennon's Mortuary from 10:00 AM to 6:00 PM. Services are entrusted to Kennon's Mortuary. Email condolences may be sent to kennonsmortuary@suddenlink.net