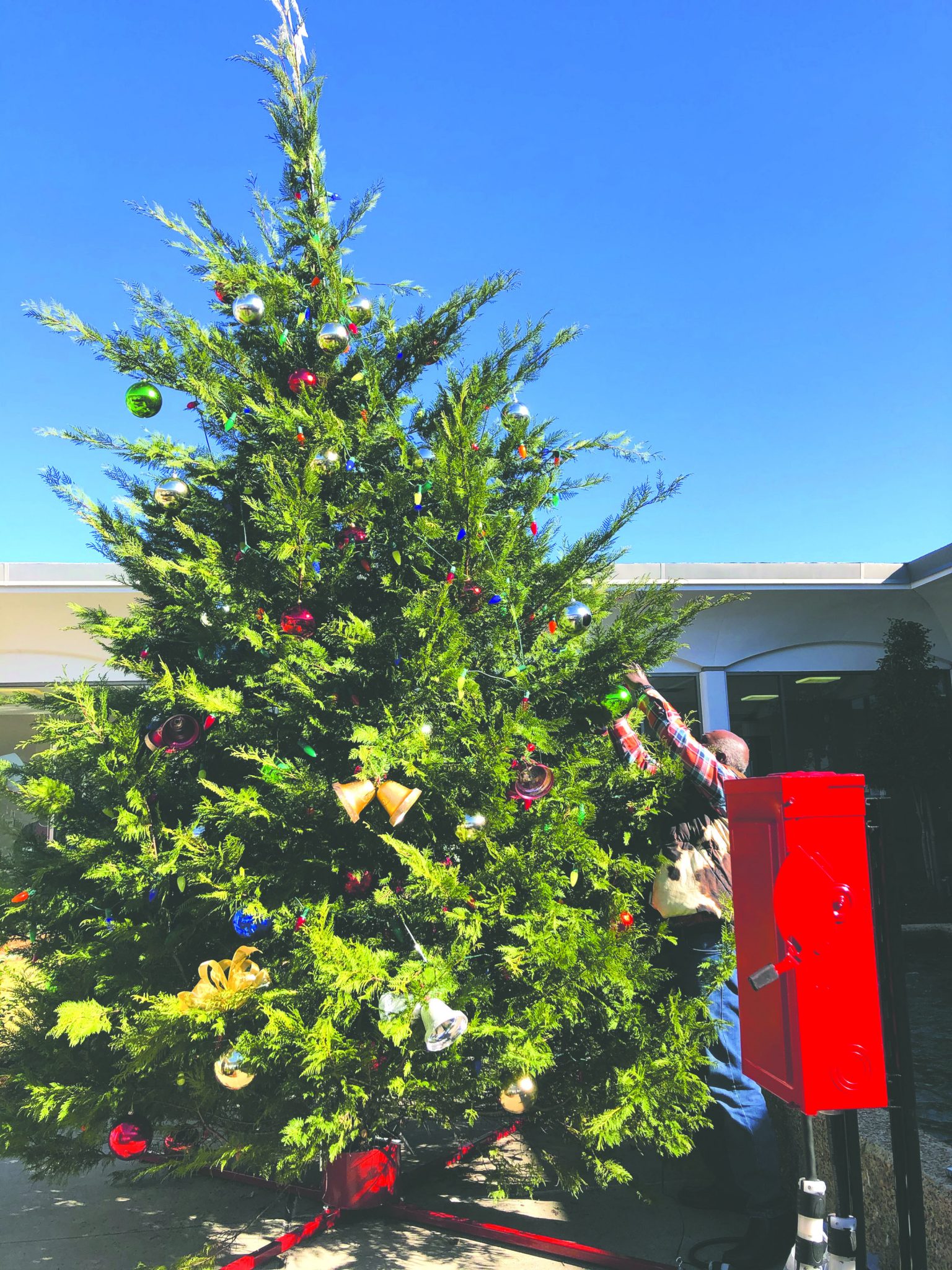 The City of Minden will be shining bright after the Tree Lighting set to take place during the Christmas in Minden event this Saturday. With various city departments pitching in, the city will have a beautiful big tree to light up Downtown Minden.
The tree itself was donated to the city by Betty Perryman in memory of her late husband Wayne. "I called Betty and asked her if the city could purchase one of these beautiful Leland Cypress trees. She said no, that the house was for sale and that she wasn't going to sell a tree. She called back not even five minutes later and said I'm not going to sell you a tree, but I'm going to donate a tree to the city of Minden and I want the donation to be in the name of my late husband Wayne," said Mayor Terry Gardner.
Gardner had big dreams for the Christmas Tree Lighting and was inspired by his favorite Christmas movies. "I'm a big Hallmark movie watcher, and they always have a big bright tree in the center of downtown with a small hometown atmosphere. I thought this would be great," said Gardner.
Keeping in theme, the Tree will light up after a flip of a big red switch, however, who will be pulling the switch remains to be a surprise.
Also taking place is the people's vote for which school decorated the best Christmas Tree. Inside of City Hall, there are six Christmas Trees, each decorated by different schools from the local area. On Saturday from 10 a.m. to 5 p.m., for a dollar, people can vote on which tree they think is the best, and the winner will get the collection.
Miss Minden and Miss Spirit of Fasching are going to sing prior to the lighting, and they will also be announcing the awards for the trees, parade, and window shopping displays starting at 7 p.m. Deborah Cooksey and Lauren Davidson are going to emcee the event.
After the lighting of the tree, there will be fireworks set off to light up the night sky. This is just one of the events that will take place during the Christmas in Minden event. For more information, check out the event page on Facebook.