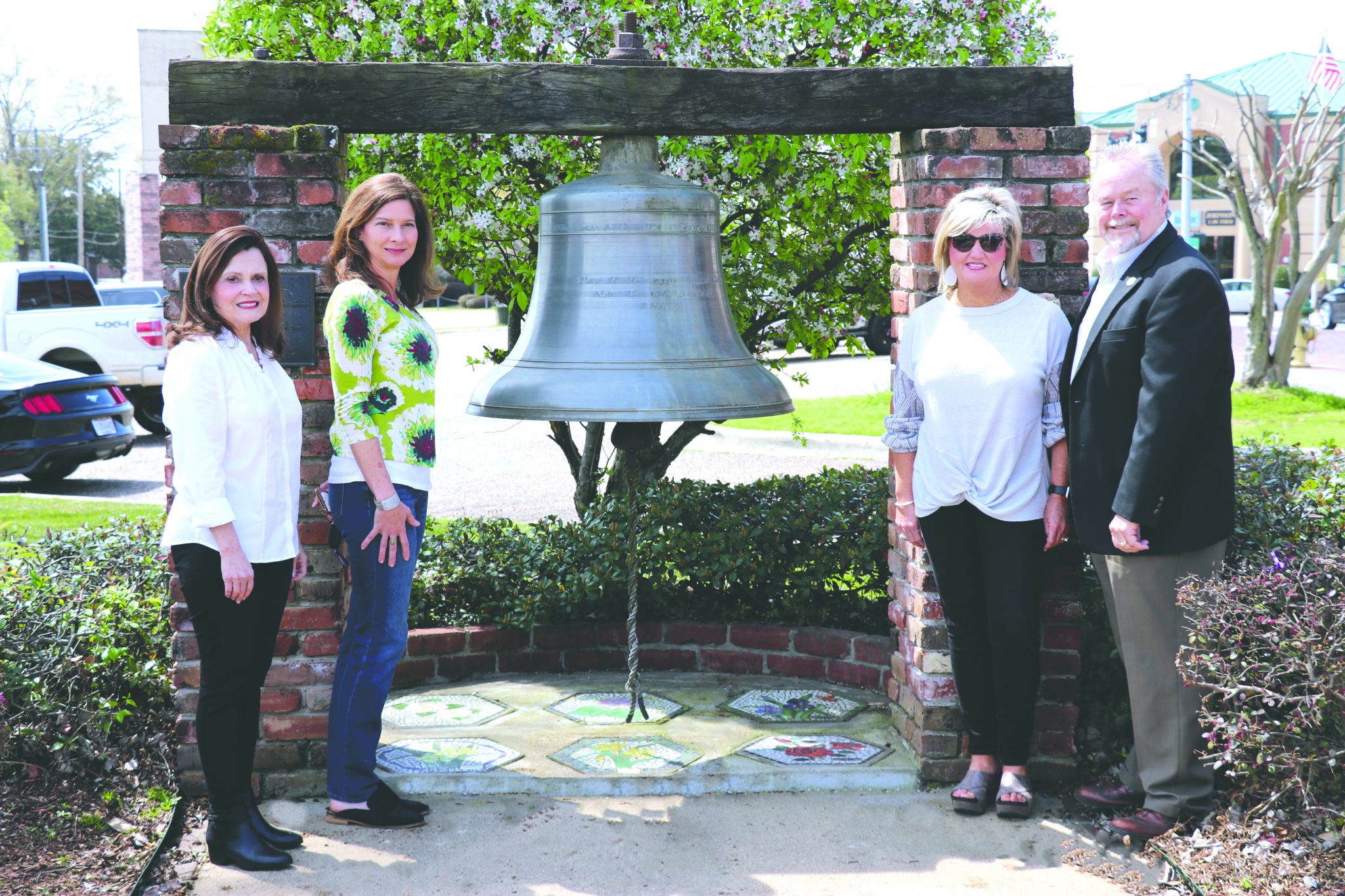 Minden Garden Club honored with stones for upkeep of bell plaza
Special to the Minden Press-Herald
On March 19,1993, former Main Street Project Manager Judy Talley was responsible for the dedication of the historic Bell Plaza under the Arizona Ash in downtown Minden. The bell was originally located in the Webster Parish Courthouse from 1905-1955 and then in Minden City Hall until the building was razed in 1971. Subsequently, the bell was acquired by St. Paul's Catholic Church where it was rung to call worshipers or if someone passed away.
When St. Paul's moved to their new building on Fincher Road, James Powell purchased the bell. The Powell family wanted to see the bell saved and to that end donated it to the city of Minden for preservation in December, 1992, when Marvin Ford discovered its location at Blazer Construction. Hunt, Jimmy and James Powell agreed to donate the bell for all of Minden to enjoy for years to come.
The drafting class at the vocational school, with Eddie Lowe as instructor, was instrumental in doing the initial drawing for the bell mounting and plaza design.
McInnis Brothers Construction donated brick and lined the sidewalk. The Minden Garden Club volunteered to landscape around the bell providing colorful plants throughout the year.
Under the bell, founders of Minden Garden Club are honored with beautiful stones featuring their favorite flowers. Those founding members include Mrs. Roy Inabnett, Mrs. Vasta Green, Mrs. Thelma Sanders, Mrs. Jesse Crump, Mrs. Sue Norman, and Mrs. Rosalie McInnis. Pictured above with Mayor Terry Gardner are current Garden Club Officers: President Lisa Davis, Vice President Gayle Cabiness, and Vice President Beverly Hood. Others included in the effort to place the stones were Harold Weaver and Glen Warren.