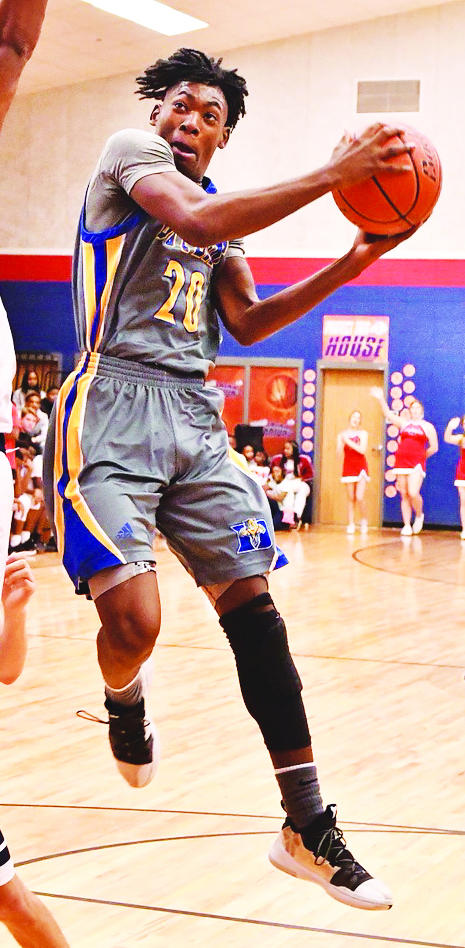 Heading into district play, Webster Parish teams are sitting in even better positions than last season.
The boys teams from Webster Parish have been good-to-excellent thus far, led by Doyline.
The Panthers have won two tournament titles early in the season and closed out 2019 on a strong note.
Minden has been inconsistent, but the Tide have a chance to pick up a ton of power points as they head into a district loaded with talent.
North Webster has returned to form after a tough season last year, and Lakeside has shown flashes of real dominance early this season.
The Warriors might be a real contender for a sleeper team come playoff time.
First, they all have to get through district season, rivalry matchups and stay healthy as they try to peak at the perfect time to make a run in the playoffs. 
Here's how each team sits in the latest power ratings, released on Jan. 7, 2020.
Doyline Panthers
17-2
Class-B Power Rating: #2
A handful of wins over #4 Zwolle early in the season has gone a long way toward the Panthers making a claim for best small school in the state.
Doyline has been dominant for a large stretch of the season. They enter district play just one point behind #1 Simsboro, but that might be as close as they come to the top spot.
The Panthers have a pretty easy schedule in district play, with #17 Dodson the next closest competitor in a district lacking for talent outside of the Panthers.
No matter. Coach Michael Normand has the Panthers ready for whatever comes.
They are led by MPH All-Parish Player of the Year Decari Markray, who has already made a strong case to win the award again this season.
Markray is strong, defends well, and is a scoring machine.
His most valuable trait might be his leadership. He has the Panthers sitting exactly where they want to be entering 2020.
The Panthers round out their roster with a very strong starting five as Jordan Fuller, Javeon Nelson, and Jamaria Clark fit nicely around Markray to make one of the strongest starting fives in the area.
Clark can fill it up from anywhere on the court.
"Jamaria is one of the best freshman in the state," Normand said.
Assuming they can avoid injury, the Panthers have a real chance at a state title in 2020.
Minden Crimson Tide
8-8
Class 4-A Power Rating: 30
Minden has been inconsistent, but as they showed against a strong Calvary team in the finals of the Holiday Classic, the Tide have the pieces to be a very solid team.
They sit on the cusp of missing out of the playoffs, but they will most certainly play in the postseason if they can avoid a complete breakdown.
Four games against top-10 behemoths Huntington and Woodlawn will increase their power rating just through strength of schedule. But, if the Tide can steal just one of those games, they could position themselves better come tournament time.
They need more consistent play from Kyron Kennon at point guard, which would allow All-Parish performer Curtis Carter more time off the ball.
D'Marqueus Gill has been excellent around the rim so far this season for head coach Rennie Bailey, as has freshman Malaki Thomas.
If the Tide can get consistent scoring from Kiernan Combs like early in the season, Minden will be in the top three of a loaded district come tournament time.
Lakeside Warriors
11-8
Class 2-A Power Rating: 14
Lakeside can be a frustrating team. They match up well against Doyline as one of the most talented teams in the area.
But, the Warriors are inconsistent.
Even so, Lakeside is already the best team in their district and have a chance to run through district play with an excellent record.
I believe the key to their season is junior guard Trey Sanders. He has an excellent motor, can handle the ball, and has great vision.
If he can settle into his role and keep finding shooters, Lakeside will get a home playoff game in February.
Coach Marlon McDaniel has done an excellent job putting his team in position to win consistently, now the players need to go out and make him look good.
North Webster Knights
6-5
Class 3-A Power Rating: 29
The Knights were in the midst of a dismal season this time last year.
Now, North Webster is staring down a playoff spot if they can keep their head above water in district play.
Unfortunately, they have to play #1 Bossier twice before it's all over. Though, those games will help the Knights with strength-of-schedule points.