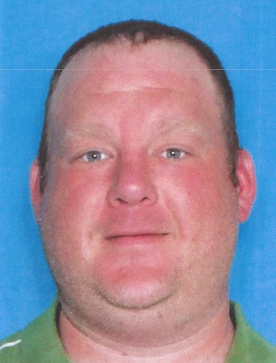 A Dubberly man was arrested last Friday for drug possession and intent to distribute.
Michael Allen Bradley (40) was spotted driving down the double yellow line on Morris Drive. When the officer pulled him over, Bradley was unable to provide a driver's license, insurance, or registration.
The officer recognized Bradley from prior drug violation arrests. The officer requested permission to search the vehicle and was denied. "I had Bradley step to the front of my hood with [another officer]," the arrest record stated. "I retrieved K9 Tigo from my patrol vehicle. K9 Tigo alerted to the presence of illegal narcotics in the vehicle." Bradley requested, and was granted, the opportunity to call his boss to collect his work vehicle.
During a search of the vehicle, the officers located "a total of 13.92 grams of methamphetamine in several baggies, 11.82 grams of marijuana in two bags, 1.92 grams of powder cocaine in 2 baggies, 2 oxycodone/acetaminophen pills, 1 oxycodone hydrochloride 30 mg pill, 1 alprazolam pill, a used needle, 2 meth pipes, 1 THC wax pipe, a digital scale and a push rod." There was also an unknown substance that will have to be sent to the lab for testing.
Bradley was arrested and booked on possession of methamphetamine (with intent), possession of powder cocaine, possession of oxycodone, possession of alprazolam, possession of drug paraphernalia, and improper lane usage.