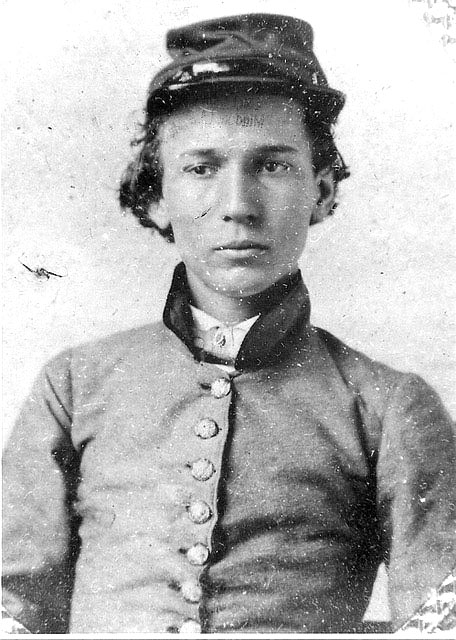 Editor's Note: This is a continuation of the Echoes of Our Past in Yesterday's Minden Press-Herald.
The revelation of Lewis' past, setting aside the charges of involvement in the bank robbery, placed his eligibility in question. However, Congressman Blackburn had a special law passed that seemed to restore Lewis' place on the bench, only to see him removed once again when it was pointed out that the Louisiana Constitution required any judge to have practiced law in Louisiana for two years. As mentioned earlier, Lewis hid his past and never practiced law in the state, so he was finally removed from the bench.
Pratt returned to Minden for a legislative break early in August 1868, and the fallout from his legislative speech quickly became an issue. While Judge Lewis made no public comment or response to Pratt's attack, one member of his family was not so reticent. Robert Lewis, the 21-year-old son of the jurist was incensed by Pratt's remarks. He issued a public and a personal challenge for Pratt to face him in a duel to settle his father's honor. Pratt, never one to back down, readily accepted the challenge. The two men met on Pratt property at Overton on August 18, 1868. Future Louisiana Supreme Court Justice Lynn B. Watkins served as Pratt's second in that duel. Details of the course of the duel are sketchy, but it is known that both men fired their weapons, although we have no record to indicate if the firing was simultaneous or one man fired first. Whatever the circumstances, Pratt's shot missed, but Lewis bullet hit Pratt in the side. With his family's honor now satisfied, Lewis, in the strange sense of chivalry involved in dueling, provided his mattress so that the wounded Pratt could be carried back to Minden.
The wound proved to be minor and Pratt soon returned to the legislature, his zeal not diminished at all by the scrape with death. If anything, he seemed more inspired and expanded his attacks from just on the Republicans to all members of the legislators he viewed as corrupt. In one of his "stunts" after making a long speech attacking the wasteful spending being done on pork barrel projects, he introduced his own bill, asking for $7,600,000 of improvements for Bayou Dorcheat and Lake Bistineau (the equivalent of $145 million dollars today.) Not all of his efforts were frivolous as he worked with Congressman Blackburn to steer through legislation to improve navigation on Loggy Bayou which was the gateway for river traffic to Lake Bistineau, Bayou Dorcheat and Minden. Throughout the 1869 meetings of the legislator, Pratt continued his aggressive legislative posture and became looked upon as a future leader of the state. Then, suddenly, it came to an end. On December 26, 1869, while visiting in Waco, Texas, Clarence Pratt died at the age of 27. He is buried in the Pratt family plot in the Minden Cemetery. There is no indication in the accounts of the time of what caused his death, but it was certainly a blow to the former Confederates in Claiborne Parish as their most effective and best-known leader was gone. Pratt had been the major source of support for his mother and the four siblings who remained at home, so in respect to that situation, the legislature voted to pay his family his entire salary for the remaining two years of his term.
One final note that needs to be mentioned is the fate of Robert Lewis, Pratt's opponent in the duel. John Lewis died in 1871, but a few years later, his oldest son, Will Lewis, was appointed Sheriff of Webster Parish. Will Lewis was well-liked by all residents in the area and held office until the right to elect local officials was returned to voters in 1875. At that point he relocated to Red River Parish where he married into a prominent family and owned a plantation. When Will Lewis died in 1881, the irrationality shown by Robert Lewis in engineering a duel, seemed to return. Robert, for some reason, assumed that his newly widowed sister-in-law would now be marrying him and announced the same at a New Year's Eve party. The widow promptly informed him she had no intention of marrying him and that she and her sister were moving to New Orleans. Robert Lewis snapped, he fatally wounded his sister-in-law and severely wounded her sister before turning the gun on himself and committing suicide. The tragedy brought a violent end to the story of the Lewis family in Minden.
So, this Echo of Our Past is the story of a young influential man from Minden who made deep mark in Louisiana government in a brief time and was then gone from the scene.
Webster Parish Historian John Agan's column appears Tuesdays in the Minden Press-Herald.