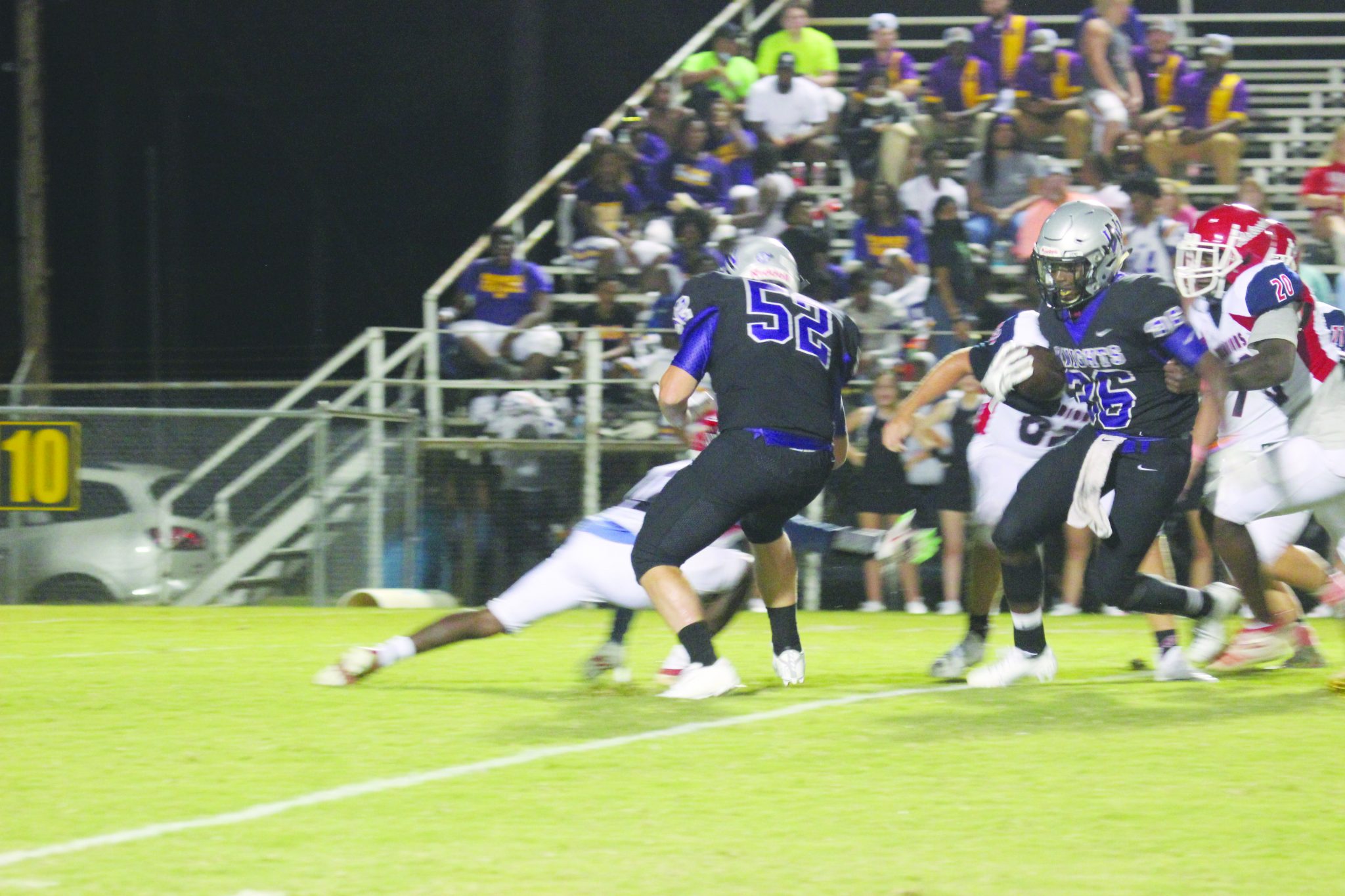 North Webster overcame an early 16-point deficit to build a halftime lead over Bossier Friday night at Baucum-Farrar Stadium.
But the Bearkats took control in the third quarter before holding on for a 40-28 win in the District 1-3A opener for both schools.
Trailing 16-0, North Webster's first score came on a one-yard sneak (set up by his own long run) by quarterback Collin McKenzie at the 7:00 mark of the first half before the Knights' JaMarcus Stephens made an interception that set North Webster up at the Bossier 24-yard line.
McKenzie hit paydirt on a four-yard scoring scamper shortly later than pulled the Knights to within three points at 16-13 before Stephens did it again, this time scoring on a 102-yard "Pick Six" that put the Knights on top 20-16 at the half.
"We had all the momentum going into halftime after that," said North Webster coach John Ware. "We got the ball coming out of the second half and Bossier kicked off and the ball just perfectly bounced down to the one-yard line and bit and stayed inbounds. We tried to pick it up but the player stepped out of bounds. It was just an unfortunate bounce on our part.
"So we're deep in our own territory and tried a screen that they picked off and returned for a score to go up 24-20 after a two-point conversion."
Trailing 32-20 in the fourth quarter, McKenzie turned in his third rushing score on a 13-yard run before running for the two-point conversion that cut the Bearcats' lead to 32-28 with 11 minutes remaining.
Bossier picked off a pass with three minutes remaining before the Bearkats' scored on a 35-yard run to put the game away for good.
"When we lost (quarterback) Cooper Sanders — that put the hurt on us," Ware said of his team's four-game losing streak. "He's one of our best players and not having him has hurt us. But we just have to try to overcome it and turn things back around.
North Webster (2-4, 0-1) will next play host to Lakeside (3-2) in non-district action next Friday at Baucum-Farrar Stadium.