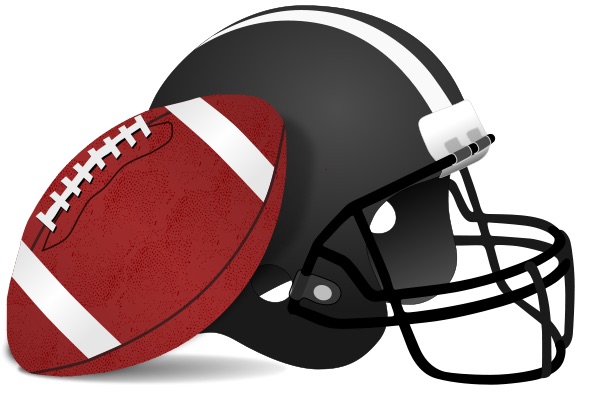 Northwood 21, Minden 12
A third-quarter surge by the Crimson Tide wasn't enough to overcome a strong start by Northwood Friday night as the Falcons held off Minden's rally try.
The Falcons flew out to an early lead, with Quintavion White's 17-yard scoring scamper only 1:26 into the contest put Northwood on top 7-0.
Northwood added another touchdown with three minutes remaining in the first half to build a 14-0 halftime advantage.
But the Crimson Tide rose in the third quarter with a touchdown pass by Jakobe Jackson and a short touchdown run by Daylen Robinson cutting the Falcons' lead to 14-12 after Minden failed to convert on extra point kick and pass attempts.
Northwood added an insurance score with 9:08 remaining to move to 5-2 overall and 3-1 in District 1-4A while Minden fell to 2-5 and 1-3.
Glenbrook 48, Ringgold 15
The state's longest win streak was pushed to 13 straight as the Apaches stormed out to a 27-0 first quarter lead en route to a 40-point win at Ringgold.
By halftime Glenbrook was already playing the majority of its roster while building a 41-0 advantage at intermission.
Ringgold scored a pair of late touchdowns against what amounted to the Apaches' JV team, but it was far too little, too late as Glenbrook climbed to 7-0 overall and 4-0 in District 1-1A.
North Caddo 68, Lakeside 25
Offensive wasn't a problem for the Warriors Friday night against North Caddo.
But stopping the Titans wasn't happening.
The game was anything but memorable for the Warriors as the Titans jumped on top early and held a comfortable lead throughout the contest to move to 5-2 overall and 1-1 in District 1-2A while Lakeside fell to 4-3 and 0-2.
Lakeside's Josh Sebald hauled in a pair of touchdowns passes from quarterback Cooper Chase to lead LSH in scoring while Omero Urbina added a touchdown run and Tamarjah Ferrel scored on a 60-yard Pick Six for the Warriors.
Carroll 49, North Webster 7
Fultilty continued North Webster Friday night as Carroll stretched a seven-point halftime lead into a 42-point victory over the winless Knights.
The Bulldogs jumped out to a 14-0 before Braedon Robertson's one-yard touchdown with six minute remaining in the first half cut Carroll's lead to 14-7 at intermission.
But Carroll recovered a North Webster onsides kick attempt to open the second half and converted that into a touchdown at the 9:00 mark of the third quarter to push its advantage to 21-7.
Carroll moved out to a 35-7 lead by the end of the third quarter and added 14 insurance points in the final stanza to move to 6-0 on the season and 4-0 in District 1-3A while the Knights fell to 0-7 and 0-4 in district play.
Look for more from Friday's night's area prep football action in Tuesday's Minden Press-Herald.