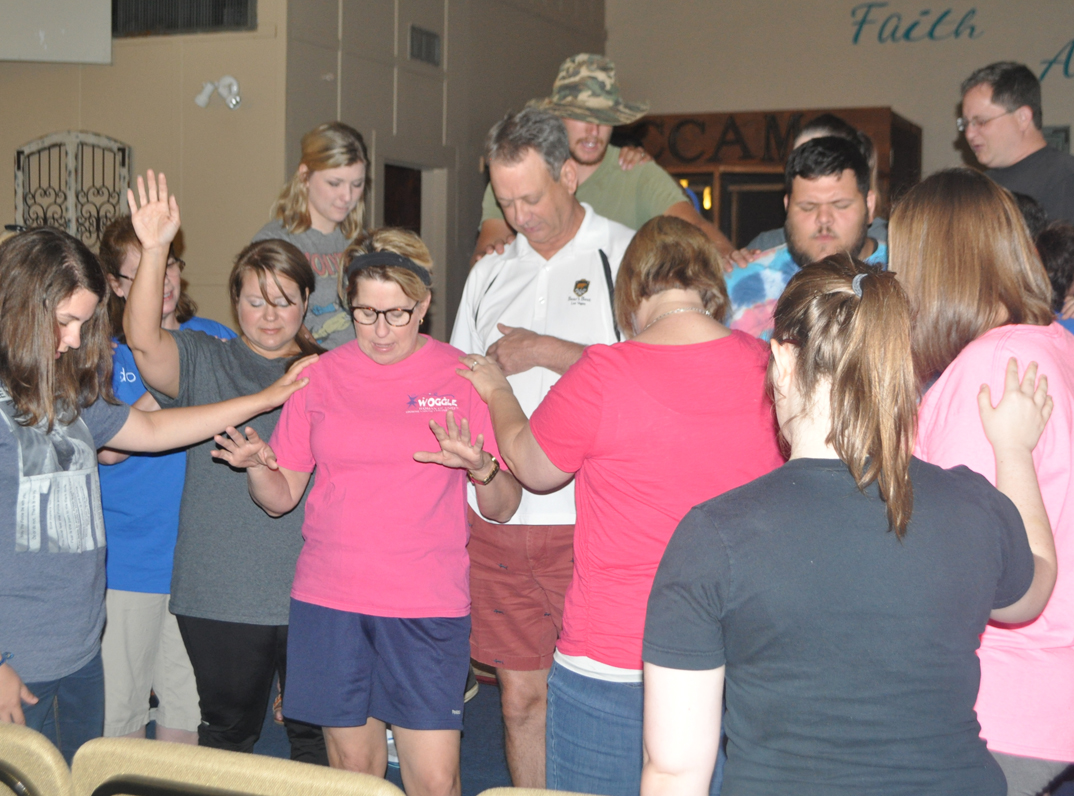 Congregations around Minden gathered in prayer this weekend following several deadly shootings across the nation.
The Christian Church at Minden gathers every other month on a Saturday morning for a prayer service, and during this past Saturday's service, the congregation prayed for the nation, its law enforcement agencies and the victims' families. Following the service, Pastor Paul Gray says he felt led to emphasize the importance of praying for racial unity.
"We get together and pray over the ministries that we have," he said, "We always pray for our nation, we always pray for our leaders, we always pray for the elections. I just felt a strong desire at the end to bring up the things that are going on – the racism, the riots, the shootings. We believe, all of that is just orchestrated by Satan to stop a great unity between black and white in this nation."
He says the racial divide in the U.S. is greater than it has ever been, adding he lived through the Civil Rights Movement in the 60s. His parents were civil rights activists, he says, and growing up, he never saw race.
"I was alive during the 60s, and I saw integration," he said. "I was on school buses that had to go through picket lines with terrible things written on them. Since that time, I've never seen such social injustice and separation of black and white up until now. There are people that are right on both sides of this thing and people that are wrong on both sides of this thing."
Alton Sterling was shot and killed Tuesday by Baton Rouge Police outside a convenience store. Federal officials are investigating the deadly shooting.
In Minneapolis on Wednesday, a police officer shoots and kills Philando Castille during a traffic stop, while he was reportedly reaching for his wallet when the officer shot him.
In Dallas, five police officers were killed in the midst of a peaceful rally in light of the shootings in Baton Rouge and Minneapolis. The lone gunman, identified as Micah Johnson, of Mesquite, Texas, was killed by a robot bomb Thursday following an hours-long standoff.
Dallas Police Chief David Brown, during a news conference, read some of the things Johnson said during negotiations, saying the incident appeared to be racially motivated.
"We can't take the actions of one man and say this about an entire race of people," he said. "That's very unfair. You can't take the actions of a police officer that does something wrong and ban the entire police department. They are both saying the same thing as far as the injustice."