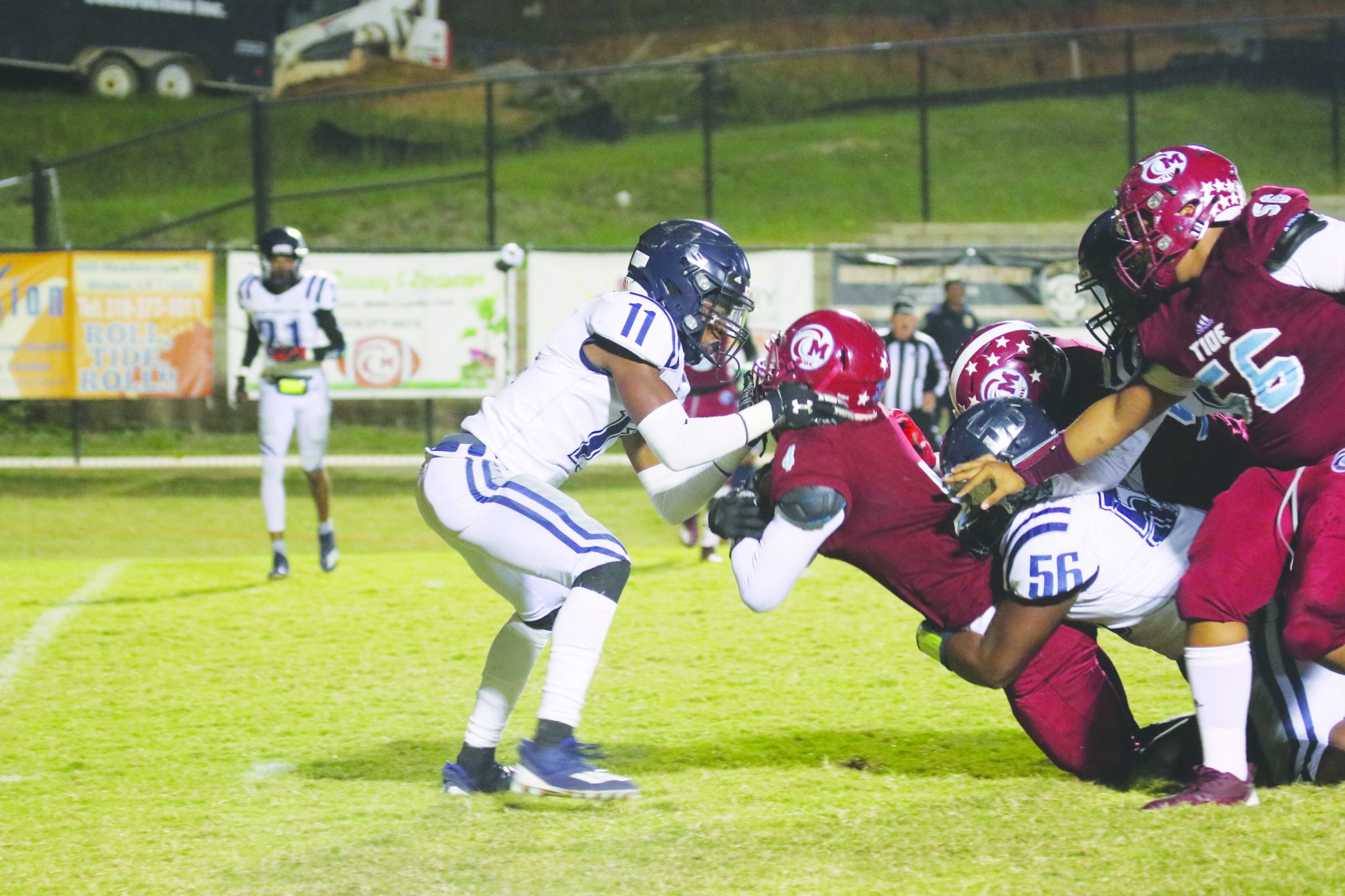 It was a tale of two halves Friday night, with the Huntington Raiders taking over in the second half and conquering the Minden Crimson Tide 40-7 at W.W. Williams Stadium.
Despite the fact they trailed 12-7 at intermission, the Tide seemed in much control during the first half against the Raiders, who stand at 8-1 and entered the contest ranked No. 4 in Louisiana Sports Writers Association Class 4A rankings.
It was Minden that struck first as Daylen Robinson's 48-yard run set up his own eight-yard scoring scamper that put Minden on top 7-0 with 3:04 remaining in the opening stanza.
The Raiders cut the Minden lead to 7-6 at the 1:41 mark of the first quarter as Kamron Evans hit Zyion Clavelle on a 37-yard scoring strike before failing to complete the two-point conversion pass.
Huntington went on top 12-7 at the 10:47 mark of the second quarter on a 76-yard bomb from Evans to Tahj Kochinsky.
But after surging in the first half the Tide only managed a trickle in the second half as Huntington took control, scoring four more touchdowns starting with Demajah Riley's 34-yard touchdown run 4:53 into the third quarter.
Robinson led Minden with 100 rushing yards on 19 attempts while quarterback Andrew Cooper added 65 yards on 14 carries.
Evans hit on 11-of-23 of his passes for 236 yards while Cooper completed five-of-16 of his pass attempts for 49 yards with one interception.
Minden dominated time of possession at 33:02, but that didn't stop the Raiders from outgaining the Tide with an offensive yardage total of 414 compared to 235 for MHS.
The Crimson Tide, now 3-6 overall and 0-3 in district play, will close out the season on the road next Friday at Franklin Parish.