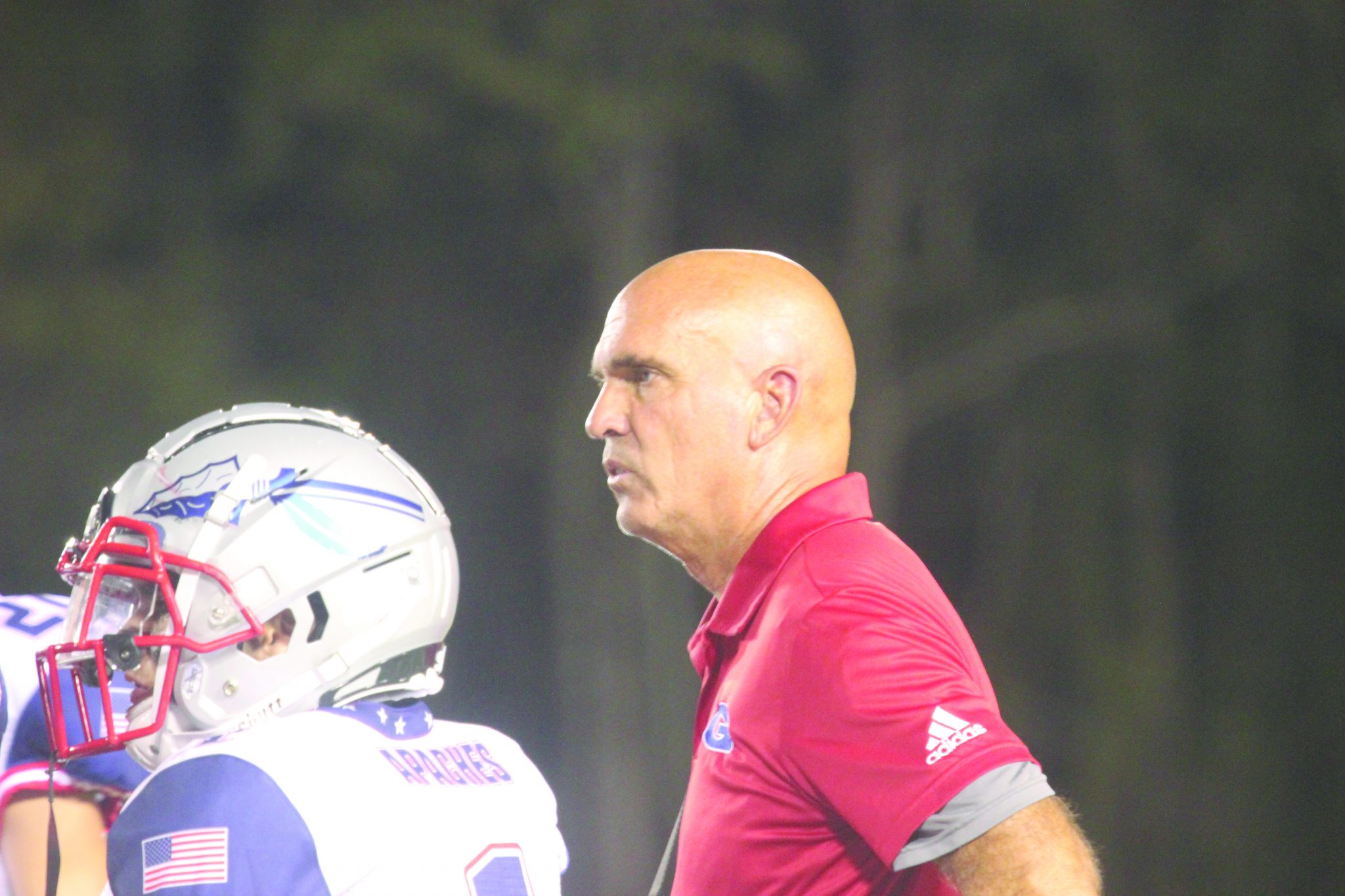 BASTROP — Sometimes time of possession is a throwaway state, especially in a mismatch played with a running clock through the entire second half.
On Friday night at Beekman Charter, Glenbrook totaled 356 yards and six touchdowns on only 20 offensive snaps to defeat the Tigers 51-14.
Glenbrook took no time taking control, scoring first on a 44-yard scoring strike from Ty Feaster to Turner McClellend before forcing a Beekman punt attempt on the ensuing series. But after the ball snapped over the punter's head into the end zone, Landry Powell jumped on the ball for a fumble recovery touchdown that put the Apaches on top 14-0 only 1:32 into the contest.
Glenbrook's other scores came on a 22-yard pass from Feaster to Cason Clemons, a 10-yard scoring scamper by Tre Kent, a 41-yard dash to paydirt by DJ Carter, Powell's 31-yard run and a nine-yard touchdown run by Grayson Williams.
"It was actually a hard game to manage because you want to give all your offensive skills guys a chance to touch the ball and everybody a chance to play, and there really weren't that many plays in the game," said Glenbrook coach David Feaster. "It was still good to get the win, it was just strange playing a game like that."
The Apache defense gave up only 105 offensive yards to the Tigers.
Next week the Apaches play their final game of the season as they play host to Arcadia.
Because the Apaches are in a probation-period for all sports in the first year after moving to the Louisiana High School Athletic Association, Glenbrook is ineligible for postseason play this season despite its 7-2 overall record (4-2 in District 1-1A).