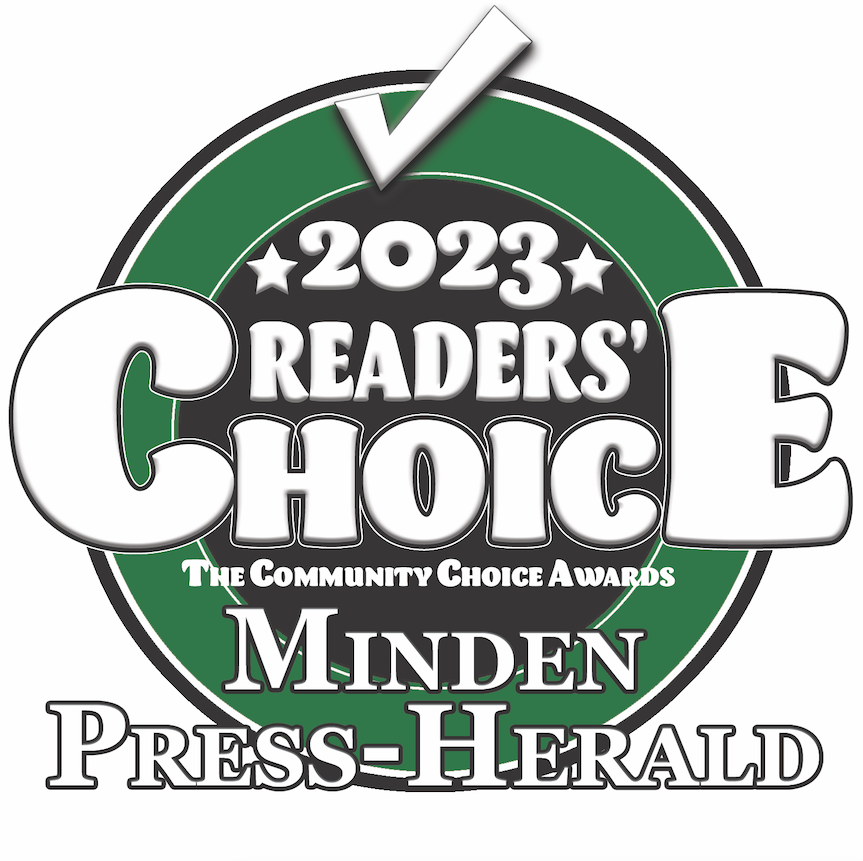 Spring is in the air, and it is time to support and celebrate the very best businesses in Webster Parish by casting your vote in the Minden Press-Herald's 2023 Readers' Choice Awards.
Readers may now vote online from the comfort of their homes by going to https://survey.alchemer.com/s3/7279505/2e5555709fb7 or by clicking HERE.
The ballots are also available in the print edition of the Minden Press-Herald. They can be mailed in or dropped off at our office which is located at 203 Gleason Street in Minden.
Every year the Minden Press-Herald gives its readers an opportunity to choose which businesses they consider the best in the parish. Readers are asked to choose favorite businesses in 88 categories including everything from Favorite Auto Body Shop to Favorite Pawn Shop to Favorite Day Care Provider.
Only one ballot per person is permitted, and no reproductions or faxes will be accepted. The deadline to enter is 4 PM on April 5, 2023.