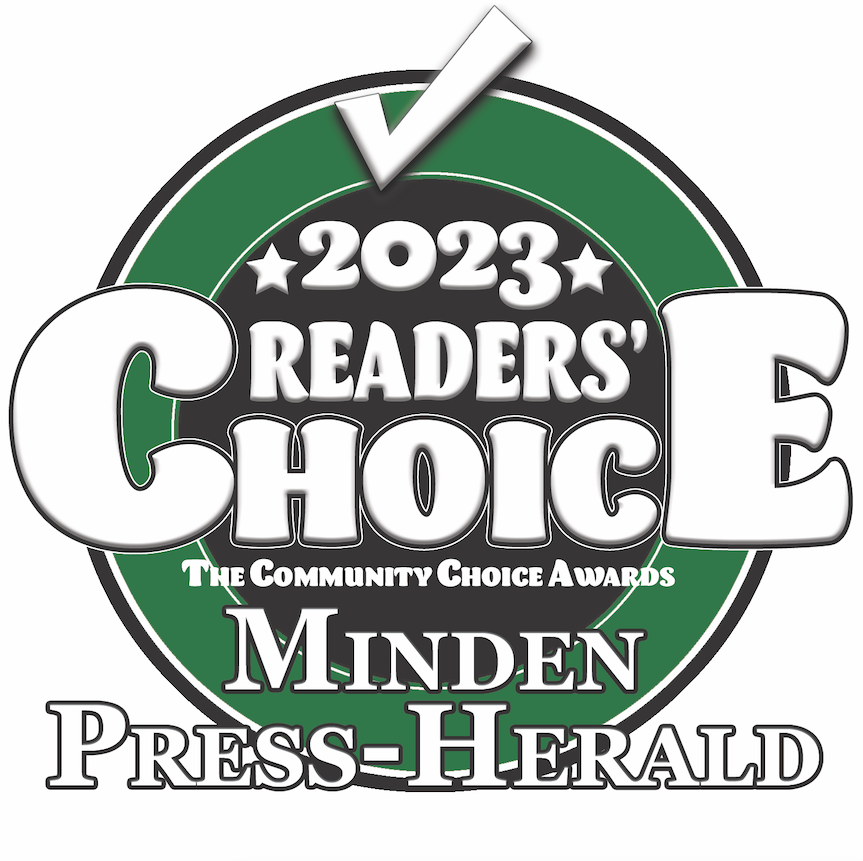 It is once again time for you to select the Best of the Best in Webster Parish. Everyone has an opinion and now it is time to give yours. Vote for your favorite business in Webster Parish. The winners will be announced in our special Reader's Choice edition which will publish in the Minden Press-Herald at the end of April. Our deadline for entries is Monday April 5, 2023 at 4 p.m.
As usual, our Reader's Choice ballots are publishing in our newspaper, but we wanted to make voting even easier this year. So, for the second time ever, we are very excited about offering our readers an online balloting option for our annual Reader's Choice Survey.
For 2023, we have 87 categories for our Reader's Choice entries ranging from Auto Body Shop to Favorite Event Destination. To enter your ballot, simply type in your choice for each category below. Then, submit your ballot.
Thank you for your interest and participation in our 2023 Minden Press-Herald Reader's Choice Awards!! Link: Survey: https://survey.alchemer.com/s3/7279505/2e5555709fb7