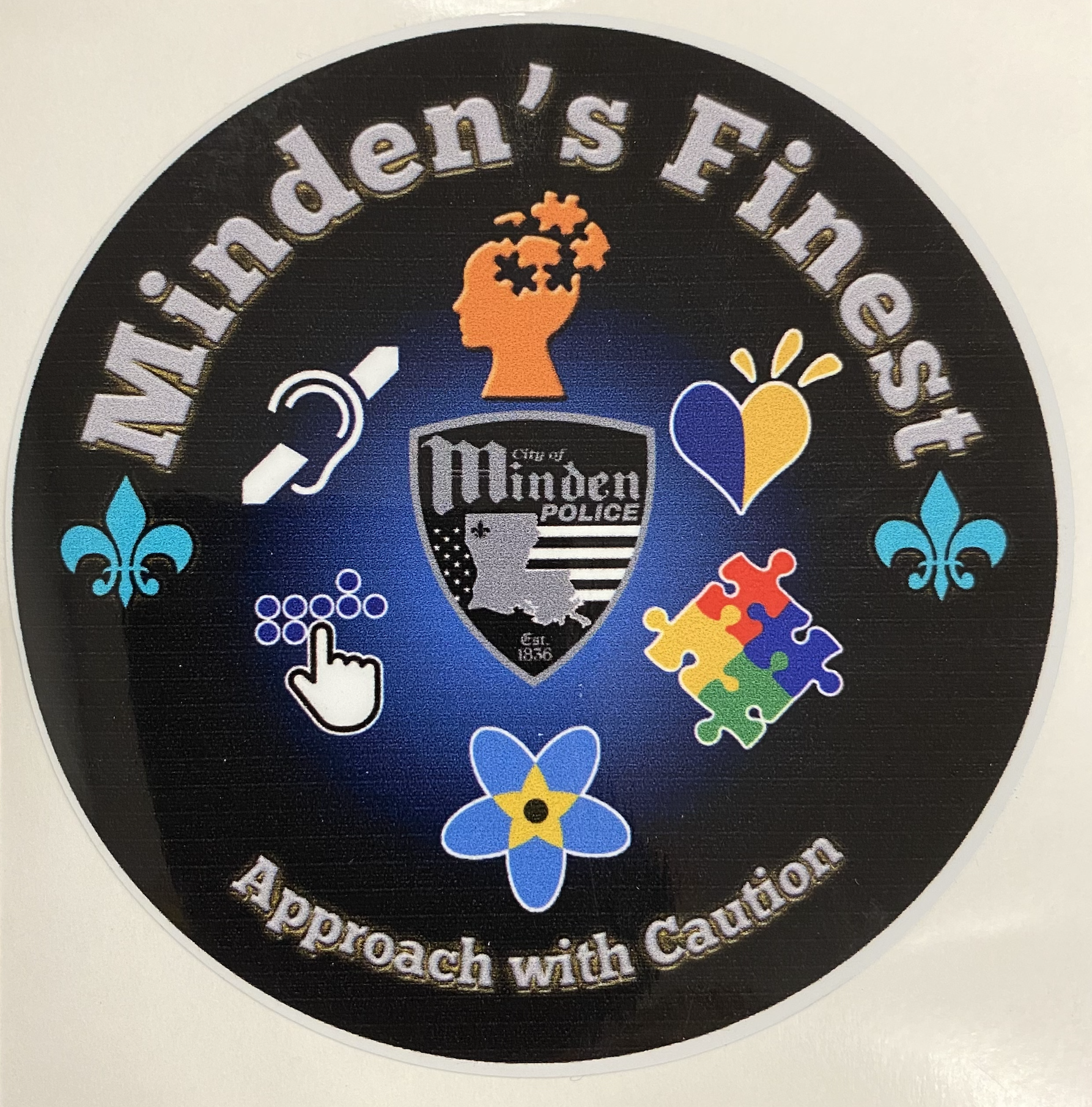 The Minden Police Department is making some big changes to help improve the department for the benefit of the citizens of Minden.
During the April 3 Minden City Council meeting, Police Chief Jared McIver requested permission to establish the position of deputy chief so that there will always be a second in command available to see to the needs of the people.
"In the absence of the police chief (out of town, illness, etc.), Minden needs someone to be in the number two position who can fulfill all the obligations that the chief would have," said Chief McIver. The motion passed unanimously.
He also requested the appointment of Lt. Tokia Harris to the new position of deputy chief of police. This motion also passed unanimously, to a round of applause.
The next big thing for the Minden Police Department is a voluntary registration program for citizens who have mental or physical challenges, the behaviors of which might be misinterpreted by officers of the law. This includes many conditions such as schizophrenia, PTSD, autism, and deafness.
"We're wanting to bring awareness to mental health issues, and other different things that people have to live with daily," said McIver. "So we created something called Minden's Finest: Approach with Caution. It's for intelligence for our department."
"Anytime that a vehicle is stopped and we come across that person, or if we go to their residence, we know that we could be dealing with someone that has issues, and we can handle it more delicately, approach it in a much different manner. That's a lot that's on people's minds today: how will we deal with folks with schizophrenia or PTSD? This will give us some awareness, and we really encourage people to come to the police department, get one of these forms and fill it out. Once you get it back to us, we'll enter it in our database, and you'll get those stickers that you can put on your vehicle, your house, or both."
To register yourself or someone in your care, pick up the form at the police station. After it is filled out, it needs to be taken to that person's doctor to be signed. Return it to the police station, and the information will be entered in their system. You will receive an identification sticker that will help police to immediately recognize that they might be dealing with a person who may not react in a typical manner.
In a previous interview, McIver stated, "I've seen exactly how people can be when they're not on their medication. It can be like switching a light switch. It can be misconstrued. It can mimic something else. I think it will ease the minds of people in the community that we have that information."